The Gill Center for Plastic Surgery & Dermatology
121 Vision Park Boulevard, Suite 100
Shenandoah, TX 77384
Phone: (281) 853-5308
Mon-Thurs: 8 a.m. – 4:30 p.m.
Friday: 8 a.m. – 2 p.m.

BOTOX® Cosmetic
To diminish the effects of aging and prevent lines, wrinkles, and lax skin from forming on the forehead and upper face, The Gill Center for Plastic Surgery and Dermatology offers BOTOX Cosmetic in The Woodlands, TX. Our specialists create amazing results using BOTOX injections for the women and men who visit from Conroe, Spring, Cypress, Tomball, and other nearby cities. This specific injection is most commonly administered by board-certified plastic surgeon Dr. Paul S. Gill, board-certified dermatologist Dr. Anita A. Gill, or one of our licensed injectors between the brows where the number "11" appears, around the eyes (crow's feet), and throughout the forehead.
Ideal Candidates for BOTOX
Women and men choose BOTOX injections to correct a variety of cosmetic concerns, including:
Horizontal forehead wrinkles
Frown lines (11s between the brows)
Wrinkles around the eyes (crow's feet)
Thin or unbalanced upper lip (BOTOX lip flip)
Gummy smile
Enlarged jaw muscles (masseter BOTOX or jawline slimming)
Chin dimples
How Much Does BOTOX Cost in The Woodlands, TX?
The total cost for BOTOX injections will be based on the amount of product that is needed. This varies to fit your unique goals. In your consultation, either one of our doctors will form your custom treatment plan, and then he or she can discuss cost estimates. BOTOX produces wonderful results when injected by an experienced cosmetic injector. However, it can be dangerous if performed by someone who doesn't have experience, which is why you should avoid any place that is advertising discounted or off-brand injections. If you'd like to save money, ask for more information on the Brilliant Distinctions Rewards Program, which allows you to start earning points for BOTOX and other products from Allergan, including JUVÉDERM®.
How Does BOTOX Work?
BOTOX injections can dramatically improve dynamic facial wrinkles, which result from expressions and movement with the contracting muscles on the forehead. These facial lines go away when the face is relaxed, but dynamic creases can still remain. A type of muscle relaxer, BOTOX is a purified strain of type A botulinum toxin that temporarily freezes the movements of the underlying tissue and muscle. To diminish the appearance of these dynamic lines and wrinkles, BOTOX is carefully injected to relax and soften the skin.
Alternative Uses for BOTOX
Along with its cosmetic uses, BOTOX can also be used as a treatment for medical issues, including:
Facial spasms
Migraines
TMJ (jaw clenching)
Uncontrollable blinking
Learn more in our blog post, 6 Surprising Uses for BOTOX.
Drs. Paul & Anita Gill
Combining the science of plastic surgery and dermatology with the art of aesthetic procedures, Dr. Paul Gill and Dr. Anita Gill use their experience and expertise to create attractive results in a comfortable, patient-centered environment.
Meet Dr. Paul Gill
Meet Dr. Anita Gill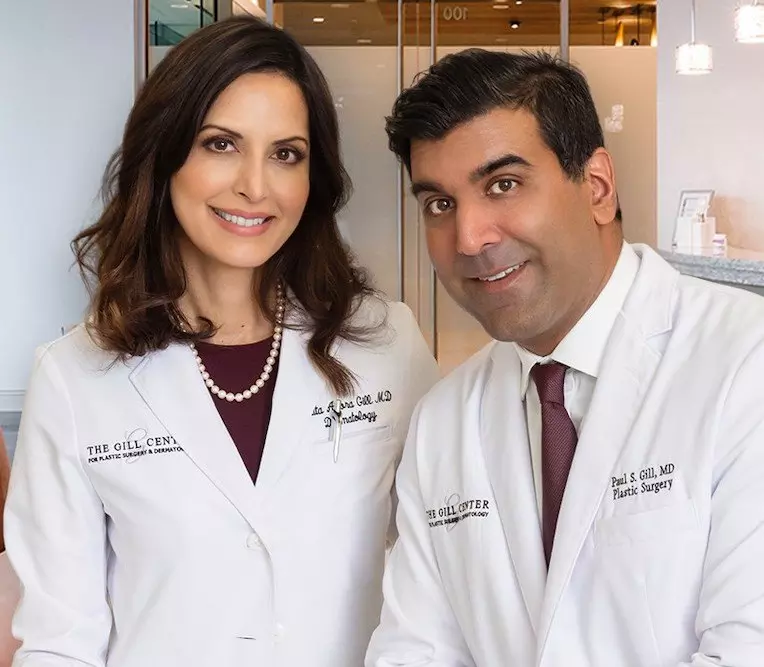 What's the Difference Between BOTOX, Dysport®, and XEOMIN®?
BOTOX, XEOMIN, and Dysport are brands of injectable wrinkle relaxers that contain botulinum toxin. They all relax the treated muscles to correct dynamic wrinkles; however, each brand is made to treat specific needs. Some of the small differences between them include the amount in each dose, how far the treatment spreads, and how long the results last. We will select the best one to achieve your goals.
Is BOTOX or Dermal Fillers Better?
BOTOX (and other injectable wrinkle relaxers) and dermal fillers (including Restylane® and JUVÉDERM) are both injectables that provide nonsurgical facial rejuvenation. They work in different ways and provide different benefits, so the "best" one depends on your desired results.
How it works:
BOTOX relaxes the muscles that create facial lines and wrinkles on the forehead, between the eyebrows, and at the corners of the eyes.
Fillers replace or add volume below the skin to smooth out wrinkles, fill in hollows, and sculpt the lips.
See results:
BOTOX takes 3 to 7 days to work.
Fillers provide immediate improvement.
How long it lasts:
BOTOX lasts about 4 months.
Fillers last 6 months to 2 years, depending on the filler and treatment area.
For more information about the differences between BOTOX and fillers, review this blog post.
What's a Liquid Facelift?
We can perform BOTOX and filler treatments together, called a liquid facelift, to provide a complete facial rejuvenation for patients with early signs of aging. These treatments provide very natural-looking results and do not involve scarring or downtime. People who are over the age of 50 with moderate to severe skin laxity may be candidates for a facelift instead. This surgery delivers a more impactful result that lasts years. The Gill Center for Plastic Surgery and Dermatology offers various facelifts, blepharoplasties, and brow lifts as effective facial rejuvenation options.
Jawline Slimming With BOTOX
When injected into the jaw muscle, called the masseter, BOTOX can relax an angular jaw shape into a soft curve, making the face look slimmer. While jawline contouring with dermal fillers adds definition to the jawline, BOTOX reshapes the face by controlling the contractions of overused muscles.
See results:
Become noticeable in 3 to 7 days, with final results at about 2 weeks.
How long it lasts:
Preparing for Your BOTOX Appointment
To minimize swelling and bruising, we recommend the following precautions to prepare for your BOTOX injections:
7+ days before: Avoid ibuprofen and other NSAIDs.
1 to 3 days before: Pause consumption of alcoholic drinks.
2 days before: Stop using retinol skincare products.
1 day before: Take oral arnica montana.
For details and other tips, read our blog post.
BOTOX Procedure Technique
BOTOX injectable treatments are completed as an outpatient procedure right at The Gill Center for Plastic Surgery and Dermatology. If it is your first time visiting our office to get BOTOX, we may perform the treatment within the same day as your initial consultation with one of our doctors. You will be asked to make different expressions using your upper face, like frowning, squinting, and smiling, to help us plan where the injections will be placed. Your face will be cleansed, and BOTOX will be injected under the skin using a fine needle, followed by a cool compress to help lessen swelling, bruising, and discomfort. You can ask for a numbing cream to help make the procedure more comfortable, but it usually is not needed. BOTOX treatments typically take 10 to 15 minutes; after a short rest, you may return to your usual day.
What Can I Expect After a BOTOX Treatment?
Following the BOTOX injections, you are allowed to return to your daily schedule, although strenuous activities, like exercise, should be postponed for a minimum of a day. You will be advised to sleep with your head propped up for at least one night and to avoid touching your face, which can accidentally spread the BOTOX to other areas. The injected sections of your face can become bruised, swollen, or red for a couple of days, but you should not have any serious or long-lasting side effects. In the majority of cases, it usually takes around one week before the final results of BOTOX become visible.
Can I Combine Treatments?
Certainly. BOTOX is great for complementing the results of both surgical and nonsurgical procedures, including:
Ask us about incorporating BOTOX into an overall skin rejuvenation or anti-aging treatment plan for you.
Reviews
"Hands down the best experience! I went to multiple consultations before deciding which doctor I wanted to go with for a breast augmentation, and after I visited Dr. Paul Gill, I knew he was the doctor I would choose! He is very knowledgeable and professional, and his staff is so friendly and so sweet."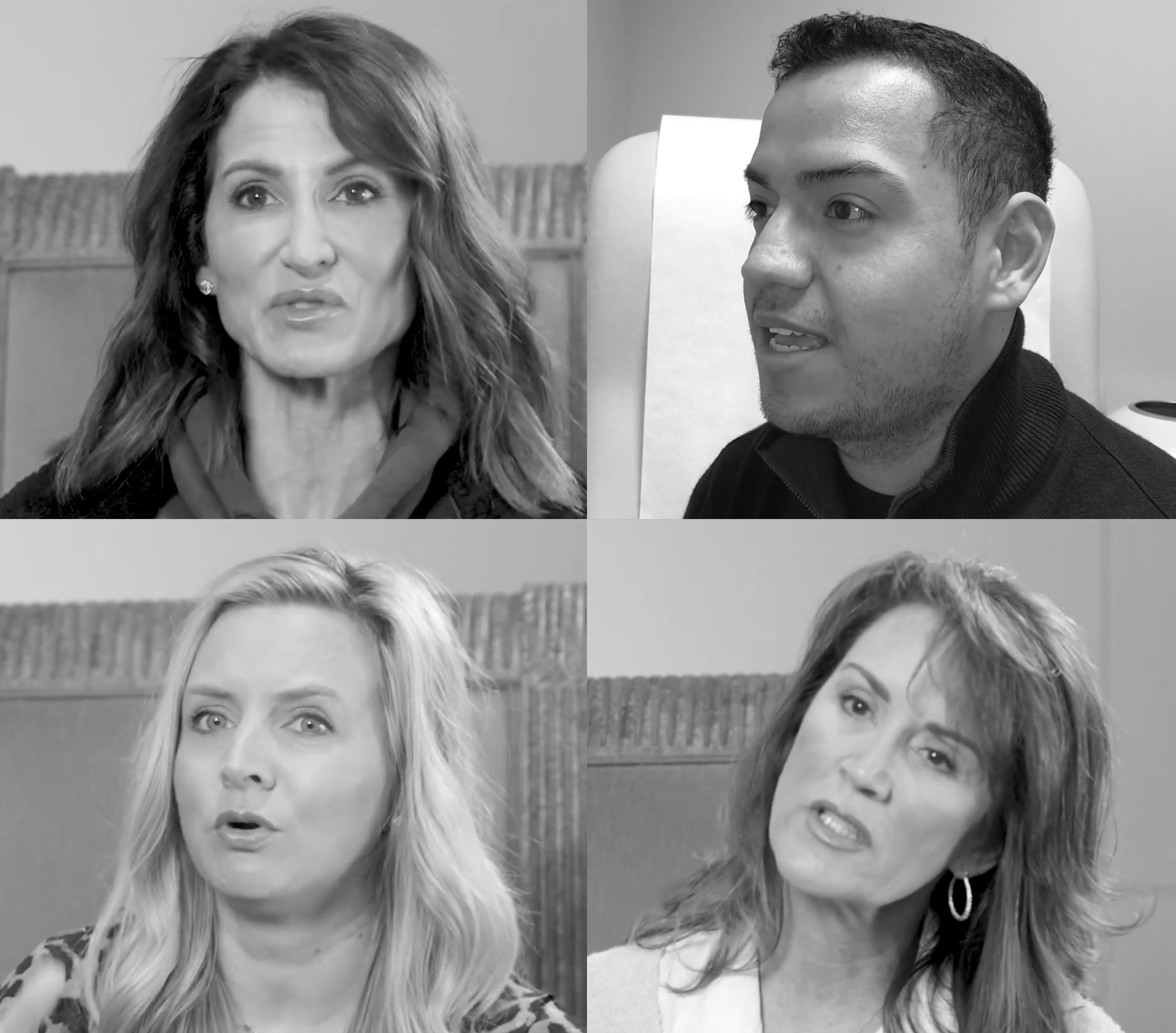 *Real Patients
Frequently Asked Questions About BOTOX
How long will my BOTOX results last?
Improvements from BOTOX may be visible for as long as 4 months. Usually, patients schedule a visit every quarter to maintain their results; however, you can come back earlier. If you're using BOTOX before wrinkles are visible for a proactive measure, you can schedule visits further apart. After hearing your concerns and forming your BOTOX plan, we will be able to tell you when you should make your next visit.
Is there any way to make my results last longer?
Follow your post-procedure instructions carefully to attain optimal results and help them last as long as possible. Some patients can space their treatments farther apart by sticking to a consistent schedule and having maintenance treatments before wrinkles begin to return.
What's the difference between a BOTOX lip flip and lip fillers?
Lip fillers can enhance the lips instantly by:
Adding definition to the edges of the lips.
Plumping up naturally thin lips or those that have thinned with age.
Balancing the size of the upper and lower lips.
Smoothing out lip lines around the lips.
A BOTOX lip flip enhances the top lip by relaxing the associated muscles and exposing more of the reddish lip vermillion. This makes the upper lip appear larger. Results take a few days to become noticeable and 10 to 12 days to achieve fully.
Is BOTOX safe?
As long as it is applied correctly, BOTOX should not cause serious complications. However, it's important to choose someone with experience and training injecting BOTOX, like our licensed team. Over-injecting BOTOX may give you bad results. An experienced injector will apply the right dose to safely relax the muscles causing the unwanted wrinkles without affecting nearby muscles. Quickly becoming one of the most requested cosmetic treatments, BOTOX is considered safe and has earned approval from the FDA (Food and Drug Administration).
Can BOTOX be preventative?
By suspending facial muscle contractions, BOTOX not only allows existing wrinkles to smooth out, it prevents new ones from developing.
Is BOTOX bad for you?
We screen each patient carefully before performing BOTOX treatments. Very small quantities of BOTOX are needed to treat most cosmetic concerns.
At what age should you start getting BOTOX injections?
The "right" age for BOTOX varies between individuals. Many people get their first treatment in their late 30s to early 40s because they want to address existing concerns. The popularity of having proactive BOTOX (prejuvenation) is increasing with people who are in their mid-to-late 20s as well. Learn more in this blog post.
Can you stop BOTOX treatments once you start?
If you stop having BOTOX treatments, your facial muscles will gradually resume their normal activity and your original concerns will redevelop.
You'll Look Amazing
If you are troubled by the lines and wrinkles that suppress your inner youth, learn more about how BOTOX at our office near Conroe can work for you. Smile, laugh, frown, and make any face you want without developing lines and wrinkles with BOTOX wrinkle treatments administered by a board-certified plastic surgeon or a board-certified dermatologist. To smooth out lines throughout the face, we invite you to schedule a consultation appointment at The Gill Center in Shenandoah, TX, to discover more about this revolutionary, nonsurgical relaxer for wrinkles.
Back to Top