The Gill Center for Plastic Surgery & Dermatology
121 Vision Park Boulevard, Suite 100
Shenandoah, TX 77384
Phone: (281) 853-5308
Mon-Thurs: 8 a.m. – 4:30 p.m.
Friday: 8 a.m. – 2 p.m.

HydraFacial® MD
The HydraFacial is a skin health treatment that merges soothing and invigorating spa therapies with advanced medical technology to achieve instant, lasting results with no downtime. You can schedule this professional facial at The Gill Center for Plastic Surgery and Dermatology's Firenze Derm Spa. Our board-certified plastic surgeon, Dr. Paul S. Gill, and board-certified dermatologist, Dr. Anita A. Gill, can examine your skin to see if this state-of-the-art facial can boost the health and tone of your skin with a personalized HydraFacial treatment. Are you living with lackluster skin, worried about clogged pores, the signs of aging, dry spots, or rough skin texture? The patented, vortex-fusion technology applied with the HydraFacial provides exfoliation, extraction, and hydration in less time than a lunch hour. The process takes approximately 30 minutes and it delivers instant results with no discomfort or downtime. The treatment is also customizable for your skin type so your individual needs, sensitivities, or concerns can be addressed. Call us to schedule an appointment at our Shenandoah, TX office today.
Ideal Candidates
HydraFacials are meant to be suitable for patients of all skin types and ages. The treatment can be personalized to suit your unique needs and goals. Complexion problems that can be improved with a HydraFacial are:
Sun or brown spots
Infrequent or chronic acne outbreaks
Reduced skin firmness or elasticity
Wrinkles and fine lines
Congested or large pores
Oily or greasy skin
Rough texture
Dull or uneven tone
Drs. Paul & Anita Gill
Combining the science of plastic surgery and dermatology with the art of aesthetic procedures, Dr. Paul Gill and Dr. Anita Gill use their experience and expertise to create attractive results in a comfortable, patient-centered environment.
Meet Dr. Paul Gill
Meet Dr. Anita Gill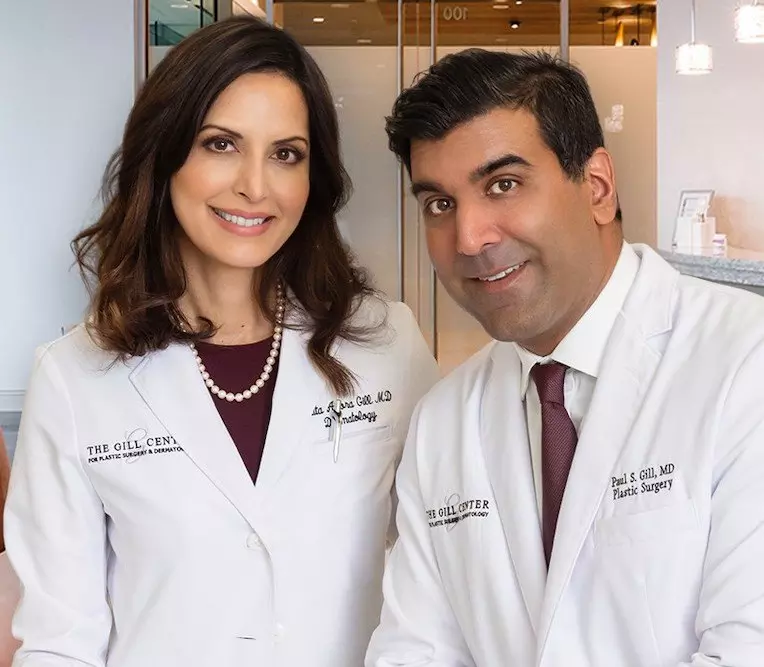 Procedure Technique
HydraFacials are done in one of our private treatment rooms in around 30 – 45 minutes. The facial will start with an initial consult to select the best products and options for your HydraFacial. As soon as your plan is developed, you will be invited to lie back in a private room as your procedure starts. HydraFacials use six basic parts: cleaning, exfoliation, extraction of the pores, moisturize, a nourishing serum, and protection for your skin. These parts are personalized to the needs of your complexion by using only the best professional-grade products. Your HydraFacial session may be further personalized by adding on another skin treatment, like a chemical peel. In this facial skin treatment, all impurities and dead skin cells are eliminated from your skin, leaving it hydrated with peptides and antioxidants. It is the advanced, vortex-fusion serum transferring mechanism that distinguishes the HydraFacial from the other facial skin procedures.
What to Expect
You will probably have visible improvements to your complexion immediately after your treatment with final results visible in 3 – 7 days. To sustain the benefits of your treatment, our team suggests these treatments every 4 – 6 weeks. In your initial consultation, we will schedule ongoing appointments and talk about products that may be used at home to best maintain your complexion between professional treatments. You can even book a HydraFacial before a special event because it is that gentle yet effective for your skin. You can expect to look refreshed with nurtured skin with a fabulous glow. While the results of the HydraFacial are impressive, you can also pair it with dermaplaning, IPL, and more. At your cosmetic consultation and treatment, we will also review a skin care treatment plan to achieve and maintain your best complex.
Reviews
"Hands down the best experience! I went to multiple consultations before deciding which doctor I wanted to go with for a breast augmentation, and after I visited Dr. Paul Gill, I knew he was the doctor I would choose! He is very knowledgeable and professional, and his staff is so friendly and so sweet."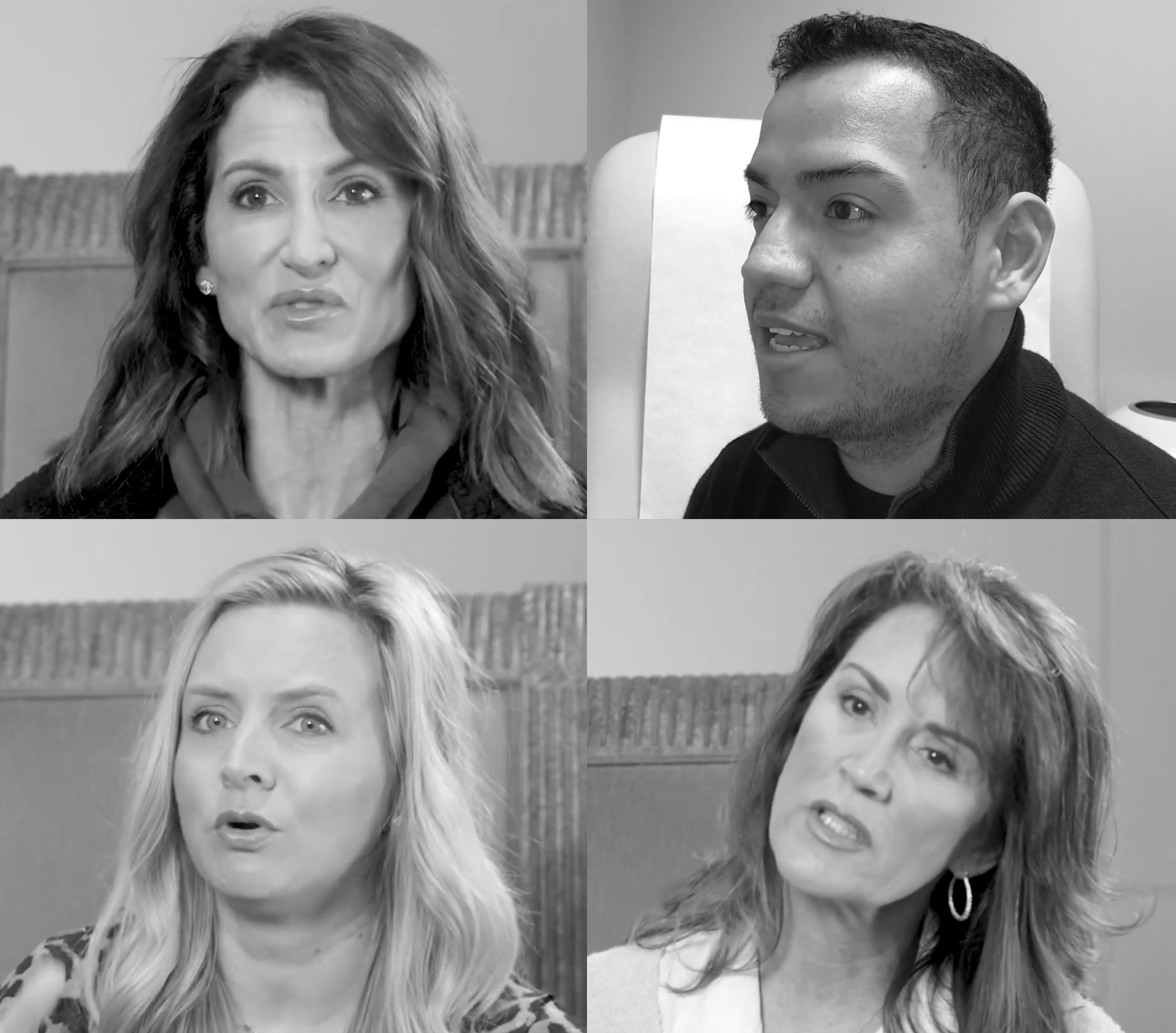 *Real Patients
Frequently Asked Questions
How much does a HydraFacial cost?
The price of your HydraFacial can vary, depending on what you add to it or if we are running a special on the treatment. Please come in for a consultation and our team can provide you with more information in person. Check back on our website or follow our social media to learn about specials we offer for our HydraFacial services as well.
Can I get a facial with active acne?
If you have acne, you would benefit from a detoxification treatment, like the HydraFacial. At Firenze Derm Spa, we provide the HydraFacial because it acts as a vacuum on your face — it gently pulls bacteria, dead skin cells, and debris from your skin (especially acne-prone skin). We also offer other extraction services for the skin if needed.
How often can I have a HydraFacial?
We recommend that you get a HydraFacial about once a month. Having said that, it will take more than one treatment to see a significant change in your skin. A series of treatments will reveal genuine improvements in your skin over time.
Is this treatment good for all skin types?
The HydraFacial is safe for all skin types. We do advise our sensitive skin patients to let us know that you are concerned it may cause a reaction. If you have had a reaction to a treatment in the past, please let us know that in advance, too. Your HydraFacial will do an exceptional job at safely improving your skin.
Book A HydraFacial
With a wide variety of professional and home facials available, it can be impossible to figure out which one fits your needs. A professional HydraFacial lets you control the products that are part of your treatment, changing every step to finesse your results. At The Gill Center for Plastic Surgery and Dermatology, we focus on providing customized treatments to all of our valued patients. When you are ready for a professional facial and you want to hear more about HydraFacials, schedule an appointment at our office in Shenandoah, TX.
Back to Top