The Gill Center for Plastic Surgery & Dermatology
121 Vision Park Boulevard, Suite 100
Shenandoah, TX 77384
Phone: (281) 853-5308
Mon-Thurs: 8 a.m. – 4:30 p.m.
Friday: 8 a.m. – 2 p.m.

Breast Lift
Women come to The Gill Center in The Woodlands, TX, for breast lift surgery because they want to restore the youthful shape and position of their breasts—and they want a surgeon they can trust to create beautiful, natural-looking results. Pregnancy and breastfeeding are the most common contributors to breast sagging, but weight loss, age, and even genetics also cause breasts to lose their perkiness. Board-certified plastic surgeon Dr. Paul Gill has specialized expertise in performing cosmetic breast surgery that attracts breast lift patients from Conroe, Cypress, Tomball, Spring, and other nearby areas.
Breast Lift

Before & After Photos
WARNING:
This feature contains nudity. Please click OK to confirm you are at least 18 years of age and are not offended by such material.
OK
How Is a Breast Lift Performed?
A breast lift involves elevating and reshaping the breasts and nipples to restore a more youthful appearance. Dr. Gill customizes the surgical plan after physically examining the tone and elasticity of the breast skin and tissue. He also discusses your aesthetic goals to understand your expectations.
The incisions used for breast lift surgery include:
Periareolar: Dr. Gill makes this incision, also called a crescent lift, on the upper edge of the areola (the darker skin surrounding the nipple). He removes a small amount of skin and can reposition the nipple and areola slightly higher. This approach is for patients who have minimal sagging.
Circumareolar: The "doughnut" lift incision encircles the areola, and is often an option for women with limited sagging. Women who choose to combine a breast lift with implants can benefit from this approach. It also allows Dr. Gill to reposition breast tissue before closing the incision.
Vertical: This is known as the "lollipop" or "keyhole" lift because it combines a circular incision around the areola with a vertical incision down the underside of the breast to the crease, forming the shape of a lollipop or keyhole. This is a good approach for patients with mild to moderate sagging.
Anchor: This is considered the traditional breast lift. It involves making incisions shaped like an anchor or inverted T and provides the most support for women with significant sagging. In addition to the areolar and vertical incisions, Dr. Gill makes a horizontal incision along the crease. This is also the approach used when combining a breast lift with a breast reduction.
How Much Does a Breast Lift Cost in The Woodlands?
The average cost of a breast lift in The Woodlands, Conroe, and Spring, TX, is $8,500 to $9,000. The cost of breast lift surgery varies depending on the specific techniques used for each patient. Even though cost is important to all patients considering elective cosmetic surgery, you should evaluate plastic surgeons based on their experience, training, and being comfortable and honest with them. We do help patients find financing with attractive rates to help pay for surgery.
Am I a Good Candidate for Breast Lift Surgery?
If you have nipples that droop downward and your breasts sag significantly below the crease, a breast lift can dramatically improve the appearance of your breasts. If you are contemplating a breast lift, you need to be in good health, at a stable weight, a nonsmoker, and have realistic expectations about plastic surgery.
Drs. Paul & Anita Gill
Combining the science of plastic surgery and dermatology with the art of aesthetic procedures, Dr. Paul Gill and Dr. Anita Gill use their experience and expertise to create attractive results in a comfortable, patient-centered environment.
Meet Dr. Paul Gill
Meet Dr. Anita Gill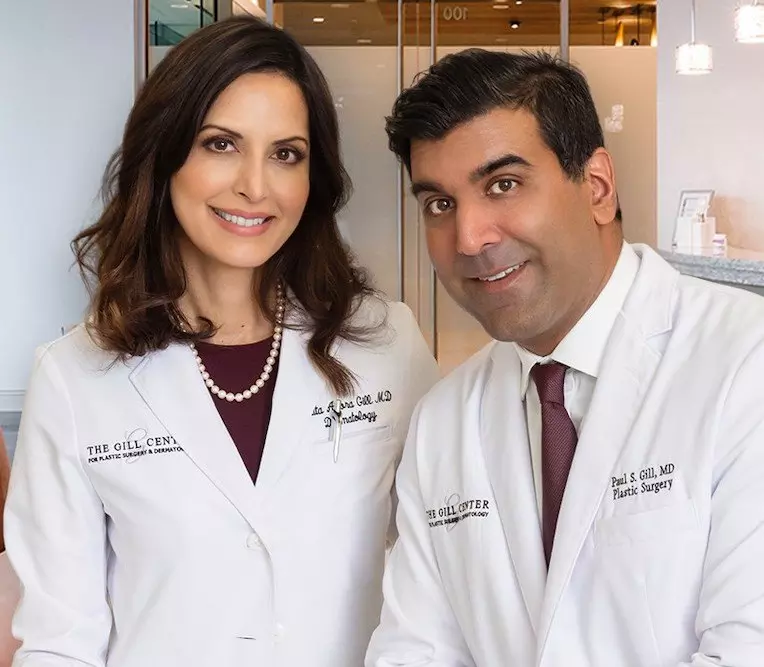 What Is Recovery Like After a Breast Lift?
We provide our patients with detailed post-op instructions that can help reduce discomfort and accelerate the healing process. Prescription medication can help manage discomfort and a soft surgical bra provides support and comfort as you heal. Breast lift patients typically need about a week off from work (although more time may be needed for physically strenuous jobs). Most swelling and bruising resolve on their own during the first week to 10 days. It's important to avoid heavy lifting for at least 4 weeks.
Dr. Gill encourages patients to contact him with any questions or concerns and schedules follow-up appointments to monitor their progress. The results of the procedure will gradually become apparent as the swelling and bruising go away. Even though gravity and aging will eventually cause breasts to sag, women who get breast lift surgery typically enjoy the results for years.
Reviews
"Hands down the best experience! I went to multiple consultations before deciding which doctor I wanted to go with for a breast augmentation, and after I visited Dr. Paul Gill, I knew he was the doctor I would choose! He is very knowledgeable and professional, and his staff is so friendly and so sweet."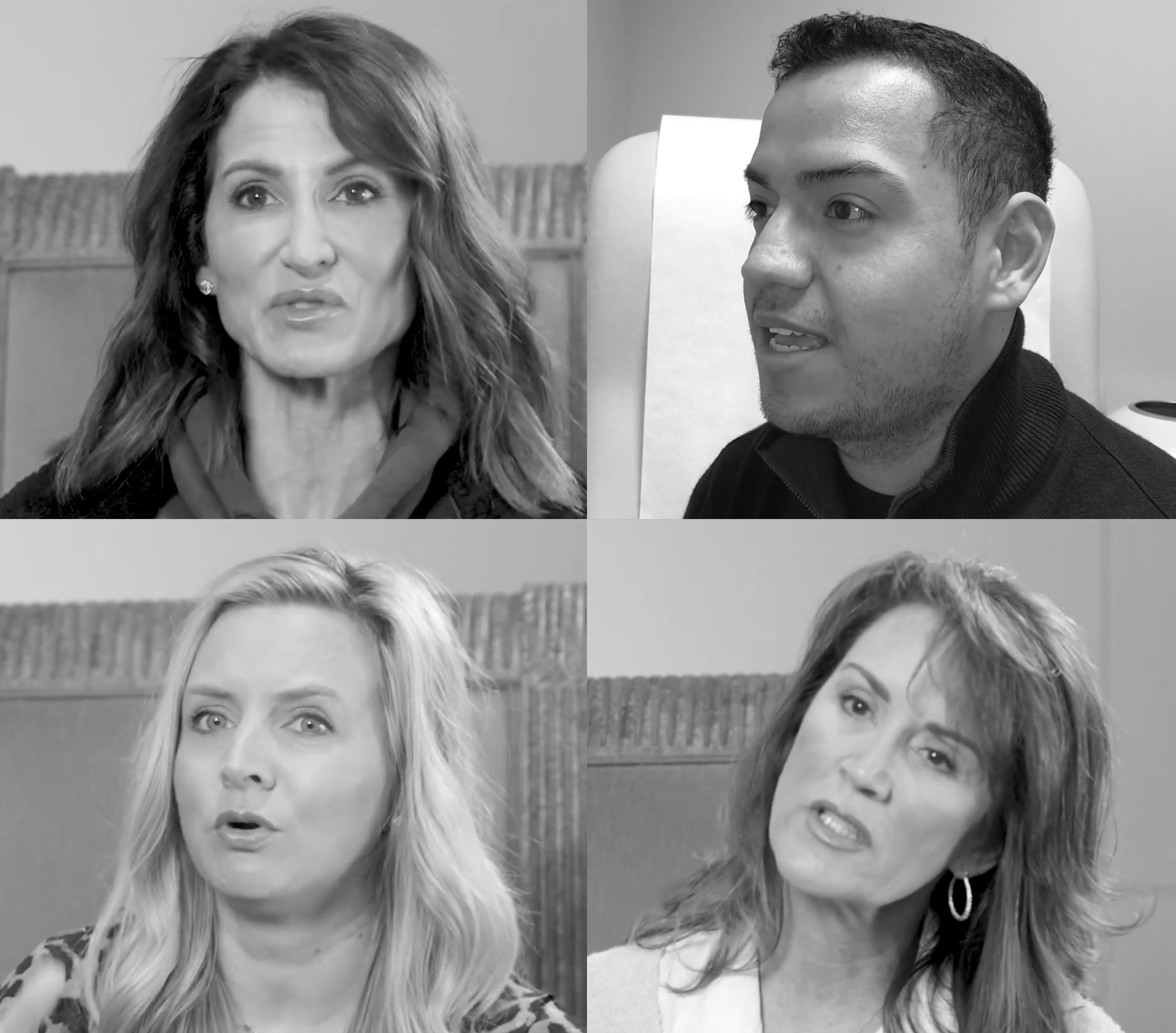 *Real Patients
Women considering breast lift surgery travel from throughout Texas to The Woodlands to have Dr. Gill perform their procedures. He's a board-certified plastic surgeon with the experience, training, and bedside manner that sets him apart from most other surgeons. Request a consultation using the online form to meet privately with Dr. Gill or call our office at (281) 853-5308 to schedule an appointment.
Back to Top