The Gill Center for Plastic Surgery & Dermatology
121 Vision Park Boulevard, Suite 100
Shenandoah, TX 77384
Phone: (281) 853-5308
Mon-Thurs: 8 a.m. – 4:30 p.m.
Friday: 8 a.m. – 2 p.m.

Breast Lift with Implants
Women who want to enhance the size of their breasts and create a more youthful shape can combine a breast lift with breast augmentation. At The Gill Center in The Woodlands, combining a breast lift with implants is an excellent solution for women from Cypress, Spring, Conroe, Tomball, and other Texas communities whose breasts have lost volume and shape because of aging, pregnancy, breastfeeding, or weight fluctuations. Even though implants can create a slightly lifted appearance, only a breast lift can create an elevated, more youthful look for women with moderate or severe sagging.
How Is a Breast Lift With Implants Performed?
Combining a breast lift with breast augmentation typically begins with Dr. Gill making incisions to perform the lift. He removes excess skin and tightens and shapes the breast tissue, then carefully places the implants and sutures the incisions. In certain patients, Dr. Gill may reposition the nipple-areola complex to complement the more youthful shape and position of the breasts.
How Much Does a Breast Lift With Implants Cost in The Woodlands?
The average cost of breast lift with implants in The Woodlands, Conroe, and Spring, TX, is between $9,700 and $10,700. As you might guess, the cost of getting a breast lift combined with augmentation varies depending on each patient's unique situation. It's important to know that any price quote you get should include all fees and costs associated with the surgery. We appreciate that cost is an important factor for our patients but shopping for the lowest price can result in complications that result in greater cost in the long run.
Drs. Paul & Anita Gill
Combining the science of plastic surgery and dermatology with the art of aesthetic procedures, Dr. Paul Gill and Dr. Anita Gill use their experience and expertise to create attractive results in a comfortable, patient-centered environment.
Meet Dr. Paul Gill
Meet Dr. Anita Gill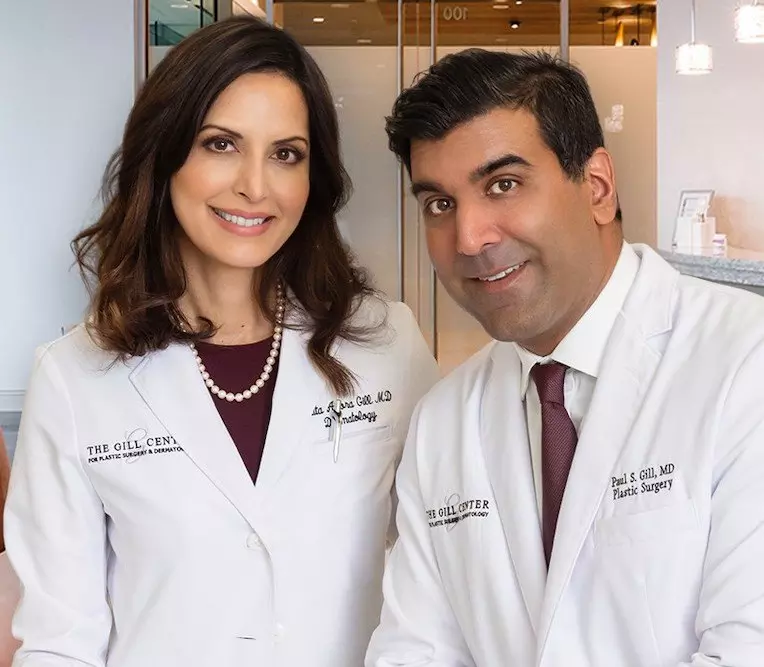 Breast Implant Options
Dr. Gill helps guide patients to choose breast implants that will accomplish the goals they describe during their consultations. Dr. Gill offers a range of both saline and silicone gel breast implants and can help you choose a size that will look natural considering the size of your chest wall.  Breast implant options include:
Filler material: Even though there are 2 general options—saline or silicone gel—the consistency of silicone gel varies. That includes "gummy bear" implants, which are the firmest of the choices.
Size: It's important to remember that the same size implants that look great on a friend or family member may not be right for you because each person's body is different.
Profile: The profile of your breast implants, also known as "projection," determines how far they will protrude from the chest wall. Implants generally come in high, medium, or low profile.
Dr. Gill explains all of these options in detail during your consultation.
Reviews
"Hands down the best experience! I went to multiple consultations before deciding which doctor I wanted to go with for a breast augmentation, and after I visited Dr. Paul Gill, I knew he was the doctor I would choose! He is very knowledgeable and professional, and his staff is so friendly and so sweet."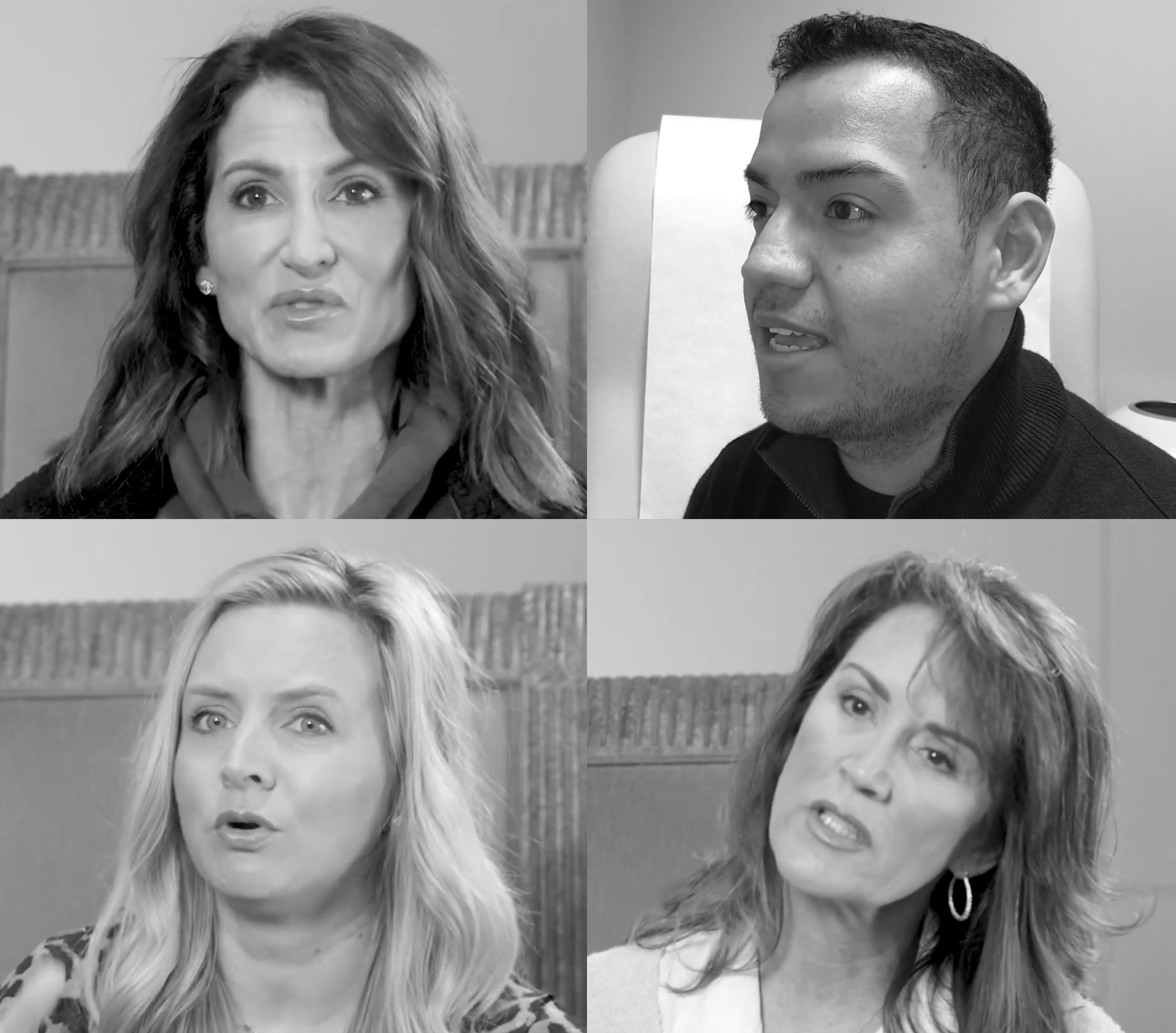 *Real Patients
What Is Recovery Like After a Breast Lift With Implants?
Each patient recovers at their own pace after a breast lift combined with augmentation. That said, most patients need about a week off from work and should avoid any activity more strenuous than walking for about 2 to 6 weeks. Dr. Gill provides patients with detailed post-op instructions that can help minimize discomfort and enhance the healing process. Expect some swelling and bruising that will gradually resolve on its own. Prescription medication can help you manage any discomfort you might experience.
It can take several months for implants to settle into their final position. Dr. Gill encourages his patients to call him with any concerns or questions during the recovery process and follow-up appointments are scheduled to monitor your progress.
Women considering combining a breast lift with implants travel from throughout Texas to The Woodlands to have Dr. Gill perform their procedures. He's a board-certified plastic surgeon with the experience, training, and bedside manner that sets him apart from most other surgeons. Request a consultation using the online form to meet privately with Dr. Gill or call our office at (281) 853-5308 to schedule an appointment.
Back to Top