The Gill Center for Plastic Surgery & Dermatology
121 Vision Park Boulevard, Suite 100
Shenandoah, TX 77384
Phone: (281) 853-5308
Mon-Thurs: 8 a.m. – 4:30 p.m.
Friday: 8 a.m. – 2 p.m.

Liquid Facelift
The liquid facelift is a minimally invasive procedure that allows individuals to enjoy the benefits of a facelift without pursuing a major aesthetic procedure. A liquid facelift treatment at The Gill Center for Plastic Surgery and Dermatology utilizes a specially formulated solution of relaxers and dermal fillers to restore smoothness and volume to the treatment area, revealing a more youthful appearance. The injectable dermal fillers performed by  board-certified dermatologist Dr. Anita A. Gill work by filling in the face while minimizing wrinkles, and the relaxers create smoothness. To create more dramatic results, our doctors can employ the use of other procedures, like chemical peels, medical-grade facials, dermabrasion, or laser skin resurfacing. To learn more about liquid facelifts, call our Shenandoah, TX facility at your earliest convenience.
Drs. Paul & Anita Gill
Combining the science of plastic surgery and dermatology with the art of aesthetic procedures, Dr. Paul Gill and Dr. Anita Gill use their experience and expertise to create attractive results in a comfortable, patient-centered environment.
Meet Dr. Paul Gill
Meet Dr. Anita Gill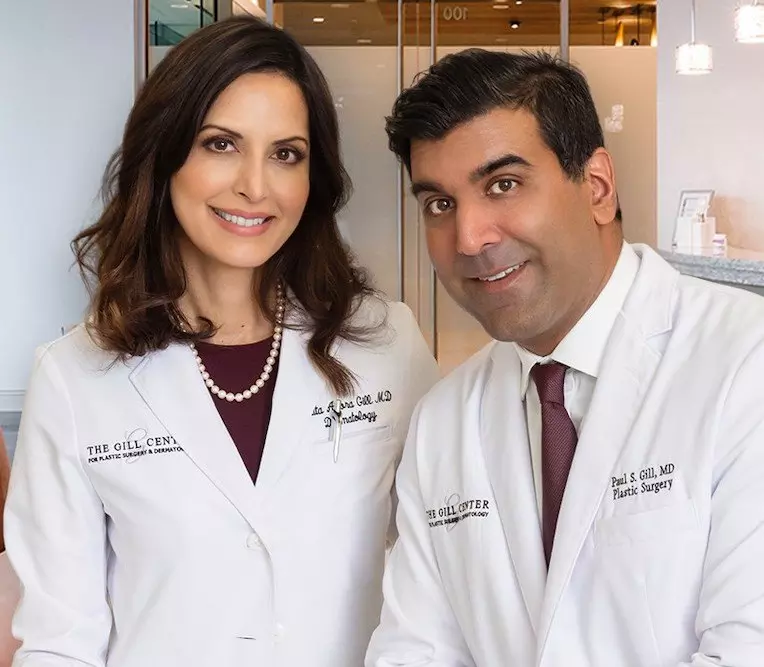 Ideal Candidates
The best candidates for liquid facelifts are men and women that would like to minimize the symptoms of aging and increase facial volume without planning for the recovery time of an aesthetic surgery. Liquid facelifts are an excellent choice for Shenandoah, TX men and women wishing to smooth pits, bumps, or irregularities on the skin while rejuvenating the face. A liquid facelift at The Gill Center for Plastic Surgery and Dermatology can raise droopy eyelids, plump up hollow temples or cheeks, and decrease under eye bags and dark circles. Liquid facelifts are also ideal for men and women in search of fast results.
Procedure Technique
Prior to your liquid facelift, our doctors will consider your cosmetic goals to decide what mixture of injectables should be utilized to achieve the desired results. The actual injection process for both the fillers and the relaxers is the same and begins with identifying the injection sites. Next, the treatment area will be cleaned and local anesthesia will be used on the treatment area. Using a thin dermal needle and syringe, your doctor or injector will begin injecting the marked areas with fillers and relaxers. The minimally invasive procedure can be completed in-office within a matter of minutes.
Reviews
"Hands down the best experience! I went to multiple consultations before deciding which doctor I wanted to go with for a breast augmentation, and after I visited Dr. Paul Gill, I knew he was the doctor I would choose! He is very knowledgeable and professional, and his staff is so friendly and so sweet."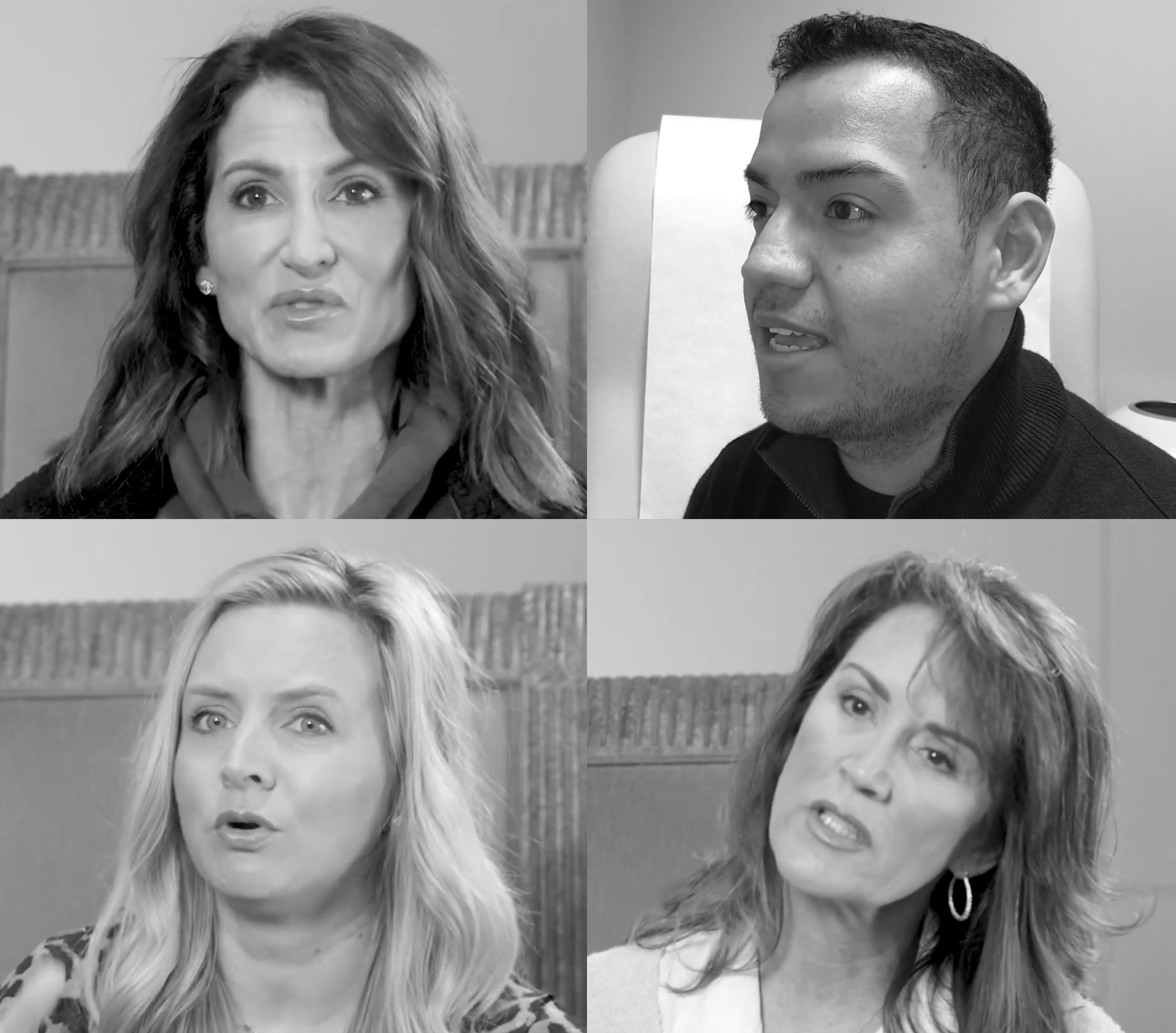 *Real Patients
What to Expect
The fillers and wrinkle relaxers utilized in our Shenandoah, TX practice have been approved by the Food and Drug Administration and have been considered safe for this procedure. The results of dermal fillers are usually recorded immediately, while relaxer products can sometimes take up to seven days to reveal the best results. If you are also interested in other aesthetic procedures, it may be in your best interest to wait until after healing from your injections. The longevity of your results depends upon the dermal fillers and relaxers chosen for the liquid facelift. Some liquid facelift products only last a few months, while other products occasionally yield results much longer. Individuals should return to The Gill Center for Plastic Surgery and Dermatology periodically for touch-ups to maintain optimal results.
Nonsurgical At Its Best
This exciting liquid facelift is an impressive alternative to facelift surgery and yields awesome results. Whether you wish for volume or smoothness, a liquid facelift could be the answer. Liquid facelifts accomplish gorgeous results without the lengthy recovery associated with a surgical procedure. By combining relaxers and fillers, our doctors offer a personalized treatment plan that meets the goals and wants of every patient. If you have any questions, call our Shenandoah, TX practice at (281) 853-5308 to arrange a consultation and obtain the results you desire.
Back to Top