The Gill Center for Plastic Surgery & Dermatology
121 Vision Park Boulevard, Suite 100
Shenandoah, TX 77384
Phone: (281) 853-5308
Mon-Thurs: 8 a.m. – 4:30 p.m.
Friday: 8 a.m. – 2 p.m.

Dr. Paul S. Gill - Board-Certified Plastic Surgeon in The Woodlands, TX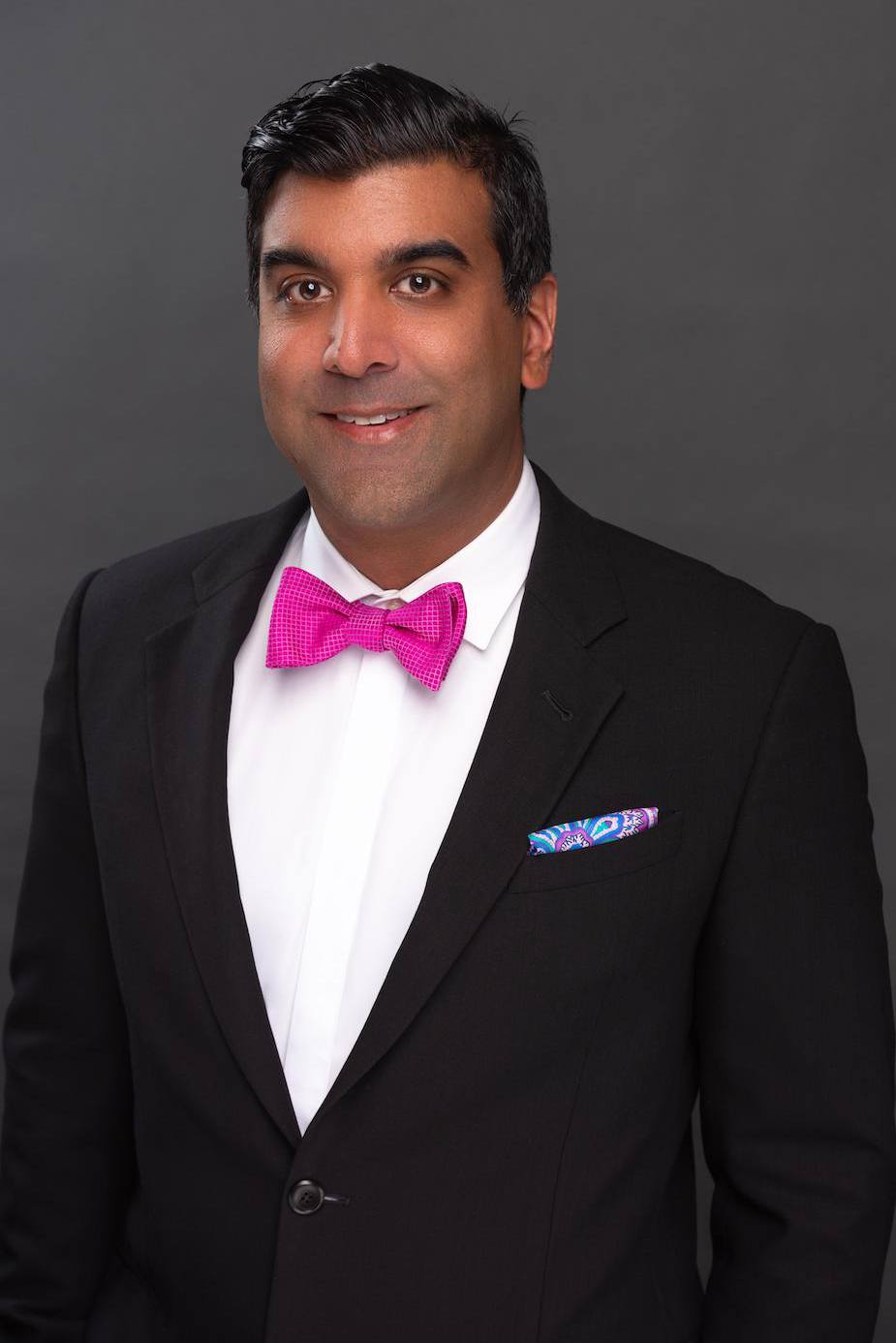 Dr. Paul S. Gill is a board-certified plastic surgeon in The Woodlands, TX, serving Conroe, Spring, Cypress, Tomball, and surrounding areas, who completed extensive plastic surgery training at the prestigious Texas Medical Center at The University of Texas. Dr. Gill's experience also includes a surgical residency at LSU Health Sciences Center Charity Hospital in New Orleans, one of the busiest trauma hospitals in the country.
Honors and Fellowship Training
During his residency, Dr. Gill's peers nominated him as the best resident in his class four years in a row. He was also selected as the Administrative Chief Resident of Surgery for his final year, the year of Hurricane Katrina.
Dr. Gill proved his work ethic, leadership, and determination while helping to rebuild his general surgery residency. For his contributions, Dr. Gill earned the prestigious Professor's Award for his significant contributions at the conclusion of his residency.
During his training, Dr. Gill completed a research fellowship with Dr. Robert Allen, the founder of the DIEP (Deep Inferior Epigastric Perforator) flap for breast reconstruction. During this fellowship, Drs. Gill and Allen published landmark research in the field of breast reconstruction in many publications. The American Association of Plastic Surgeons selected one of their papers for the James Barrett Brown Award, given annually to the author or authors of the single best plastic surgery publication in the country. Through this enormous honor, Dr. Gill was able to present his work on the DIEP flap to many plastic surgery leaders worldwide at only age 28. Dr. Gill is extremely grateful to Dr. Allen for his mentorship and the fostering of interest in the field of breast reconstruction.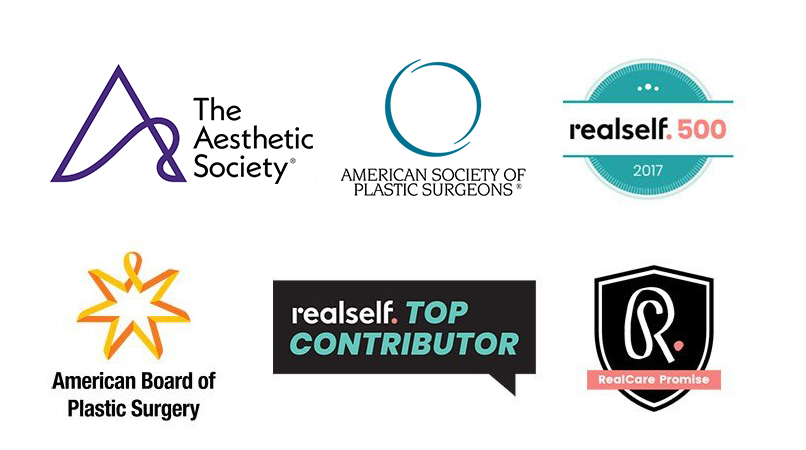 Board Certification
Professional Memberships
Surgical Facilities
Dr. Paul Gill delivers the best surgical experience in his state-of-the-art surgical suite located at The Gill Center. Not only does it optimize patient health and safety, our on-site surgical suite also offers a private and calm setting in which to deliver superior surgical results. Please inquire about our on-site facility at your personalized consultation.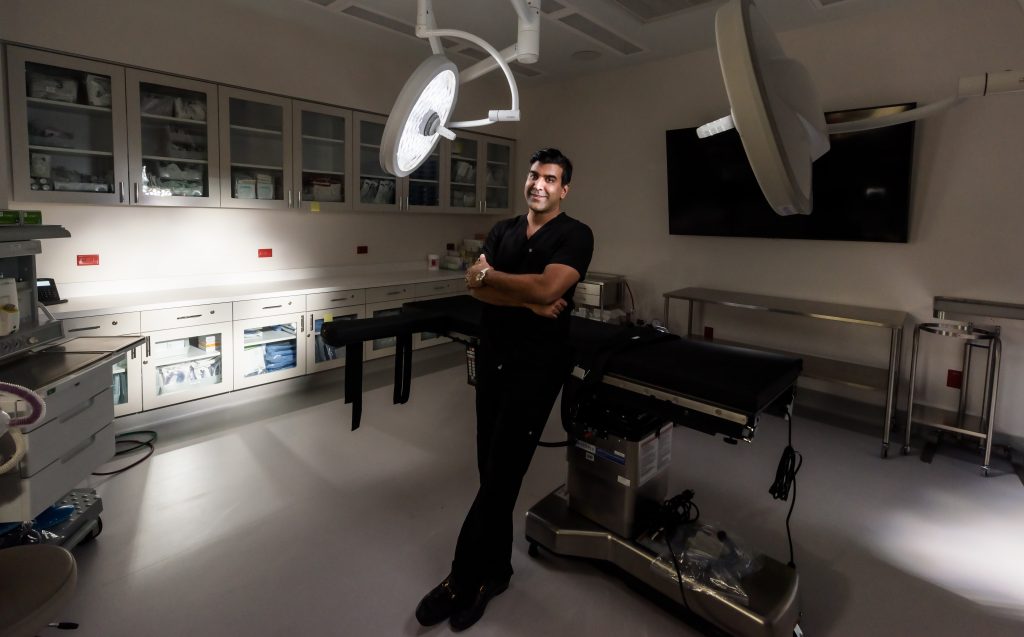 Plastic Surgery Training
Dr. Gill completed a fully accredited plastic surgery residency at The University of Texas, training at Texas Medical Center, the largest medical center in the world. Dr. Gill's passion for aesthetic surgery continued to develop during his plastic surgery residency. He spent time training at St. Joseph's Hospital, one of the busiest cosmetic surgery teaching programs in the country. Here, Dr. Gill studied extensively the latest techniques in facial and breast aesthetic surgery, including breast augmentation. He also developed an interest in body contouring surgery after seeing many post-bariatric patients in his training. During Dr. Gill's training, he developed a substantial interest in the facelift and aesthetic breast surgery. As a result, spent much time training with many regional and national leaders in these areas.
Surgical Skills & Procedure Specialties
Dr. Gill specializes in cosmetic plastic surgery for the face, body, and breasts and is known for creating natural-looking results. Dr. Gill focuses his side of the practice on aesthetic surgeries, such as:
Medical Privileges
Dr. Gill has medical privileges at the following local hospitals and surgery centers:
Memorial Hermann The Woodlands Hospital
Memorial Hermann The Woodlands Surgery Center
St. Luke's The Woodlands Hospital
Houston Northwest Medical Center
TOPS Surgery Center
Research & Presentations
Dr. Gill has traveled throughout the country to present research on facelift procedures in Washington, D.C., and New York City. He has also attended numerous cosmetic meetings and taken courses in the latest techniques focusing on how to minimize patient morbidity and speed up recovery. He has also traveled internationally to provide reconstructive surgery to children born with congenital defects. Dr. Gill finds these trips to be the most gratifying and humbling experience as a physician. He plans to continue these ventures in the future to provide appropriate medical care to those in need. Based on his extensive amount of experience with many of the preeminent authorities in aesthetic and reconstructive surgery, Dr. Gill takes great pleasure in providing world-class care and a kind bedside manner to his plastic surgery patients.
If you're considering plastic surgery in the Conroe, TX, area, you can request a consultation with Dr. Gill using the online form or call The Gill Center at (281) 853-5308 to schedule an appointment.
Back to Top