The Gill Center for Plastic Surgery & Dermatology
121 Vision Park Boulevard, Suite 100
Shenandoah, TX 77384
Phone: (281) 853-5308
Mon-Thurs: 8 a.m. – 4:30 p.m.
Friday: 8 a.m. – 2 p.m.

Chemical Peel
At The Gill Center in The Woodlands, TX, we offer a range of chemical peels that can clear away dead or damaged skin cells to improve your complexion and minimize concerns such as hyperpigmentation, fine lines, sun damage, and more. The nonsurgical treatments can be used for the face, neck, and décollatage.
Which Chemical Peel Is Right for You?
Chemical peels vary by strength (light, medium, and deep) to fit your skin's aesthetic goals. Chemical peels remove the outer layers of skin, using different concentrations for different problems. Light chemical peels only penetrate the skin's most superficial layer, while deep peels treat more severe skin conditions but require downtime.
Peel Options
The different strengths of peels offered at The Gill Center include:
Superficial or "lunchtime" peels: We apply a mild acid, such as an alpha hydroxy acid, to penetrate the outer layer and exfoliate. We recommend this treatment as a way to improve the skin's general appearance. Issues, such as rough skin and discoloration, can be treated using a superficial peel on the neck, chest, hands, and face. We usually recommend that you get a light treatment, such as glycolic or lactic acid peel, once a month for glowing results.
VI Peel: Suitable for all skin types, a VI Peel combines several different types of acid and we recommend it to treat pigmentation, acne, and melasma.
Medium-depth peels: We apply medium peel, such as a Jessner/TCA peel, to penetrate the middle and outer layers of your skin to remove dead skin cells. A medium depth peel minimizes wrinkles and fine lines and can reduce moderate discoloration, freckles, and age spots. It's also used to treat pre-cancerous skin lesions and smooth rough skin.
TCA Cross:  This is the chemical reconstruction of skin scars (CROSS) using trichloroacetic acid (TCA). The TCA Cross procedure involves depositing small amounts of TCA at a high concentration (50–100%) into an acne scar. This causes a local inflammatory reaction leading to the formation of new collagen. We combine this treatment with overall facial treatment and regimen to improve acne scarring.
Drs. Paul & Anita Gill
Combining the science of plastic surgery and dermatology with the art of aesthetic procedures, Dr. Paul Gill and Dr. Anita Gill use their experience and expertise to create attractive results in a comfortable, patient-centered environment.
Meet Dr. Paul Gill
Meet Dr. Anita Gill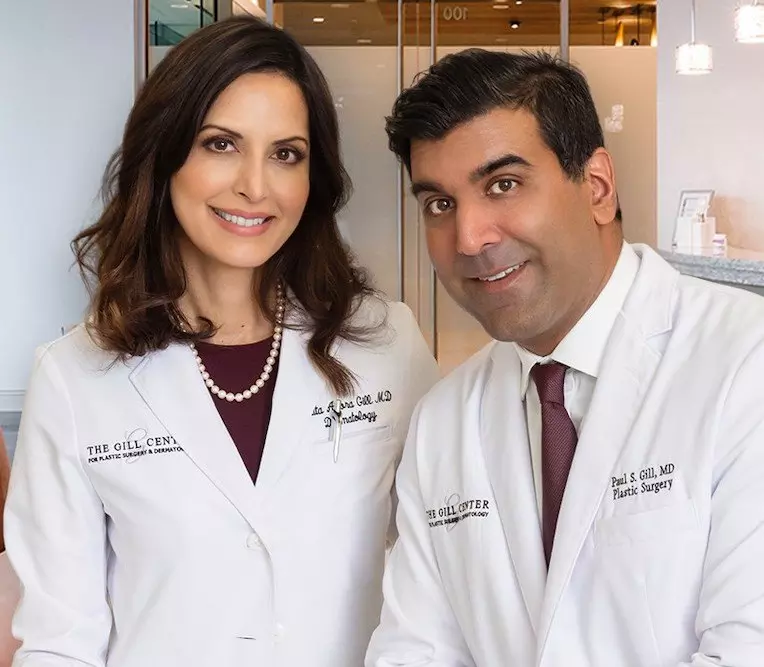 Can You Benefit from a Chemical Peel?
An aesthetic specialist can recommend the most effective chemical peel for you. At The Gill Center, an experienced, qualified member of our team evaluates your skin during the consultation before choosing a chemical peel ideally suited for your needs. Both women and men can benefit from chemical peels, but patients cannot have active skin conditions at the time of their treatment. Another important requirement is that you are not on Accutane (isotretinoin), a medication used to treat acne and have not taken the medication for at least a year and a half.
As the name suggests, light chemical peels—formulated with beta-hydroxy acids and alpha-hydroxy acids, such as glycolic acid, lactic acid, fruit acid—are used to treat less severe symptoms, such as:
Rough, dry skin
Dull complexion
Poor skin texture
Acne and superficial blemishes
Medium and deep peels, such as Phenol and TCA peels, treat more severe skin problems, including:
Coarse facial wrinkles or scars
Deep expression lines
Areas of blotchy or sun-damaged skin and freckles
Precancerous growths
Superficial blemishes
Pigment problems
Patients who want less downtime may want to choose multiple medium peel treatments instead of a single deep peel.
You may want to explore other facial treatment options we offer, such as microneedling or laser skin resurfacing.
What Happens During a Chemical Peel?
As you might imagine, your experience both during and after a chemical peel depends on the level of peel involved. For all patients, the treatment begins with a member of our team thoroughly cleaning their skin and ensuring they're comfortable. Providers massage the solution onto the skin and then allow it to remain for the appropriate amount of time (which is determined during your consultation.) Peels can take anywhere from 15 minutes for a light peel to between 20 minutes to an hour for medium and deep peels.
Based on the formula selected, you might feel mild discomfort during the application process. If you have a light peel, you will probably notice a little discomfort; however, this can be alleviated with a small fan. Deep or medium peels are better for deeper issues and offer results that last a long time; however, they typically cause greater discomfort. Numbing cream, medications, and ointments may be used to help you feel more comfortable during your chemical peel.
Reviews
"Hands down the best experience! I went to multiple consultations before deciding which doctor I wanted to go with for a breast augmentation, and after I visited Dr. Paul Gill, I knew he was the doctor I would choose! He is very knowledgeable and professional, and his staff is so friendly and so sweet."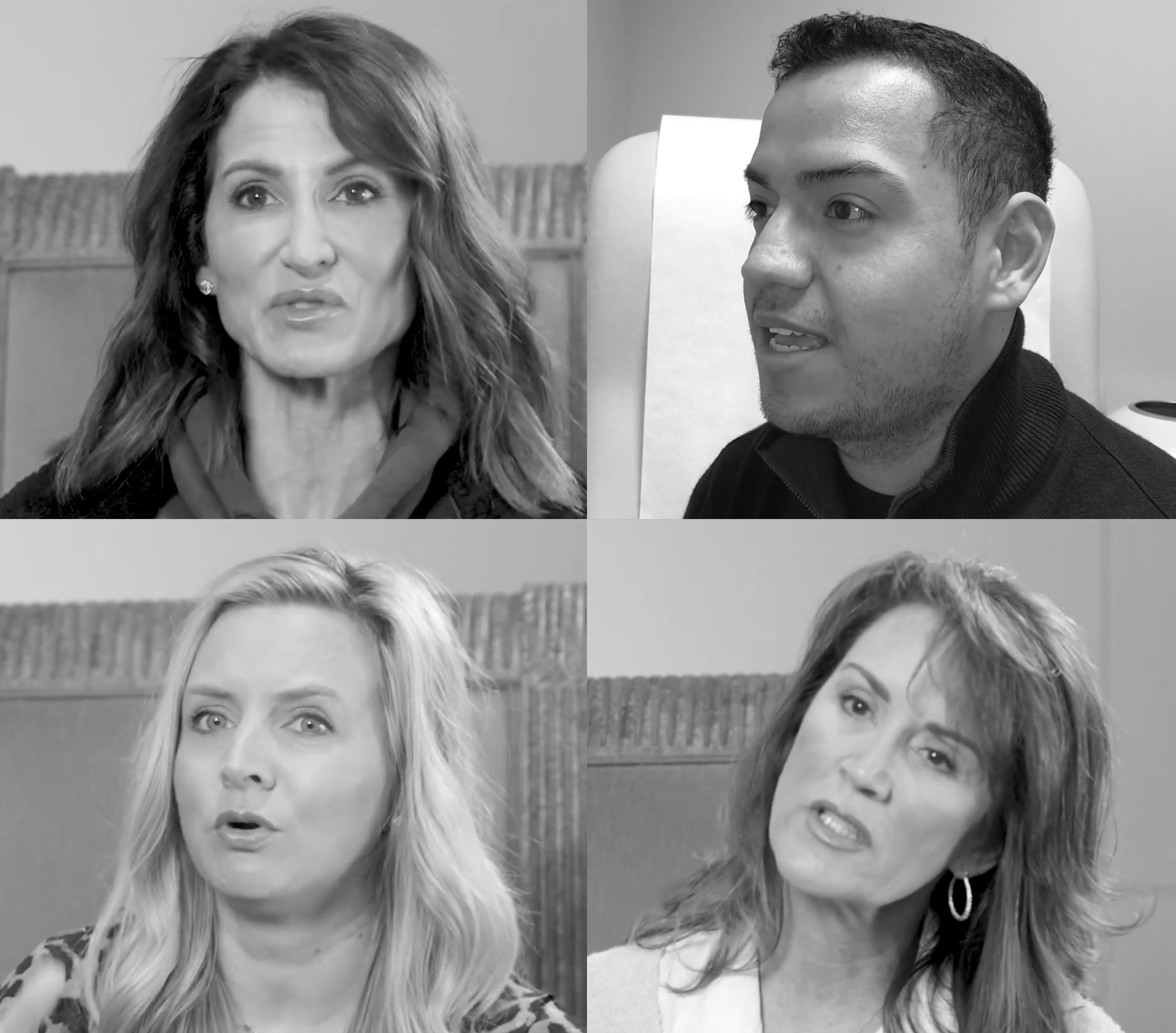 *Real Patients
What Happens After a Chemical Peel?
We highly encourage you to bring sunscreen or a hat to wear outside following the procedure to protect from environmental exposure. Treated skin peels and itches for a couple of days to several weeks, depending on the depth of the treatment. It's important that you avoid scratching or picking the skin off yourself because that could create scarring.
Deep peel patients should arrange to have someone drive you home from the treatment and help out around the house during the first few days of healing. A crust or scab forms on the treated area and the new skin emerges within a week. Again, always use sunscreen whenever you go outside.
How Much Does a Chemical Peel Cost?
The cost of a chemical peel varies depending on the strength of the treatment. We discuss chemical peel costs during your consultation and provide a more detailed price quote after creating a specific treatment plan. Gill can talk about your costs during your consultation after he has decided on your chemical peel treatment plan. The Gill Center accepts many payment methods and you can ask about current specials on facial treatments, like chemical peels. Buying a package with several chemical peel treatments can also help you save money.
If you want to refresh your complexion or reduce the appearance of wrinkles or skin damage, a chemical peel can help. Houston-area residents choose The Gill Center because of our reputation for excellent results provided in a warm environment. You can request a consultation using the online form or call The Gill Center at (281) 853-5308 to schedule an appointment.
Back to Top