The Gill Center for Plastic Surgery & Dermatology
121 Vision Park Boulevard, Suite 100
Shenandoah, TX 77384
Phone: (281) 853-5308
Mon-Thurs: 8 a.m. – 4:30 p.m.
Friday: 8 a.m. – 2 p.m.

Excessive Sweating
Have you tried everything to stop excessive sweating and nothing gives you the relief you need to control the problem? Many men and women (from adolescence to adulthood) silently endure the consequences of producing excessive amounts of sweat. This is why we offer BOTOX® injections for patients (over 18) as an opportunity to stop hyperhidrosis of the underarms, palms of the hands, and soles of the feet.
Both of our doctors at The Gill Center for Plastic Surgery and Dermatology, Dr. Paul Gill and Dr. Anita Gill, are highly qualified and trained to perform BOTOX injections. As a board-certified plastic surgeon and a board-certified dermatologist, our doctors in Shenandoah, TX know that hyperhidrosis is not a life-threatening condition, but it can negatively impact your quality of life. You may be healthy outside of the fact that you sweat through your clothes, are afraid to shake or hold hands with someone, or go through shoes quickly because of the damage your perspiration has caused. The distress you feel on a day-to-day basis about your unpredictable and uncontrollable sweat can be greatly reduced with BOTOX injections. Simply put, BOTOX stops your body from sending the signal to produce sweat by blocking the nerves in the area injected. If you would like to learn more about how this works and if you qualify for treatment, request a consultation at our office.
Ideal Candidates
Most patients with hyperhidrosis who visit The Gill Center for Plastic Surgery and Dermatology frequently report frustrations or problems with activities most people take for granted. Why? Excessive sweating can be isolating and time-consuming. You may be an excellent candidate for BOTOX for hyperhidrosis if you:
Frequently change clothing or shoes because of sweating
Avoid shaking hands or taking off shoes in public because of your sweating hands or feet
Miss out on social gatherings or leave early due to concerns about sweating through your attire
Have difficulty writing because the pen slips or sweat soaks through ink on the page
Sweat without being physically active or in cold locations
Many people are unaware that effective hyperhidrosis treatments are available to help improve their quality of life.
Drs. Paul & Anita Gill
Combining the science of plastic surgery and dermatology with the art of aesthetic procedures, Dr. Paul Gill and Dr. Anita Gill use their experience and expertise to create attractive results in a comfortable, patient-centered environment.
Meet Dr. Paul Gill
Meet Dr. Anita Gill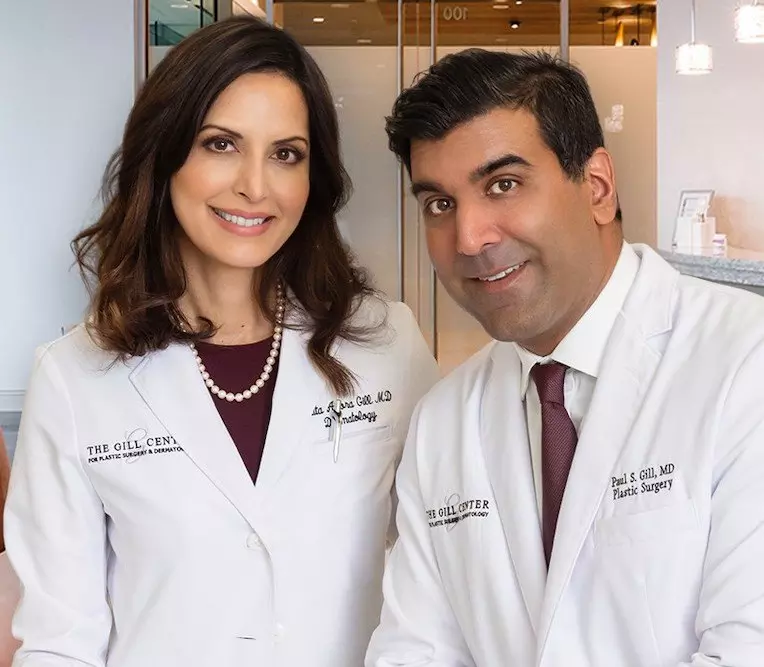 Treatment Options
When you come to our Shenandoah office for your BOTOX injections, we will take you back to one of our private treatment rooms for your appointment. If you are concerned that the injections may be uncomfortable, Dr. Gill may numb the area before the injection. Then, you will be injected into the area where you excessively sweat. Most patients seek treatment for the underarms, hands, and feet. You will need to repeat the procedure every 3 – 4 months for best results. Some of our patients make appointments for the entire year because it is important to stay on top of treatment or you will start to sweat again once the medication has worn off.
What to Expect
There are very few risks involved with BOTOX injections for excessive sweating. The chances of having a reaction are low. We do tell all our injection patients that there is always a chance for the area to look a little swollen or lightly bruised. Also, the skin can be tender to the touch after your appointment but should not be a lingering pain. If you work with your hands, you may experience weakness in the muscles of your hand. It should not affect your fingertips or areas where there are no muscles.
Reviews
"Hands down the best experience! I went to multiple consultations before deciding which doctor I wanted to go with for a breast augmentation, and after I visited Dr. Paul Gill, I knew he was the doctor I would choose! He is very knowledgeable and professional, and his staff is so friendly and so sweet."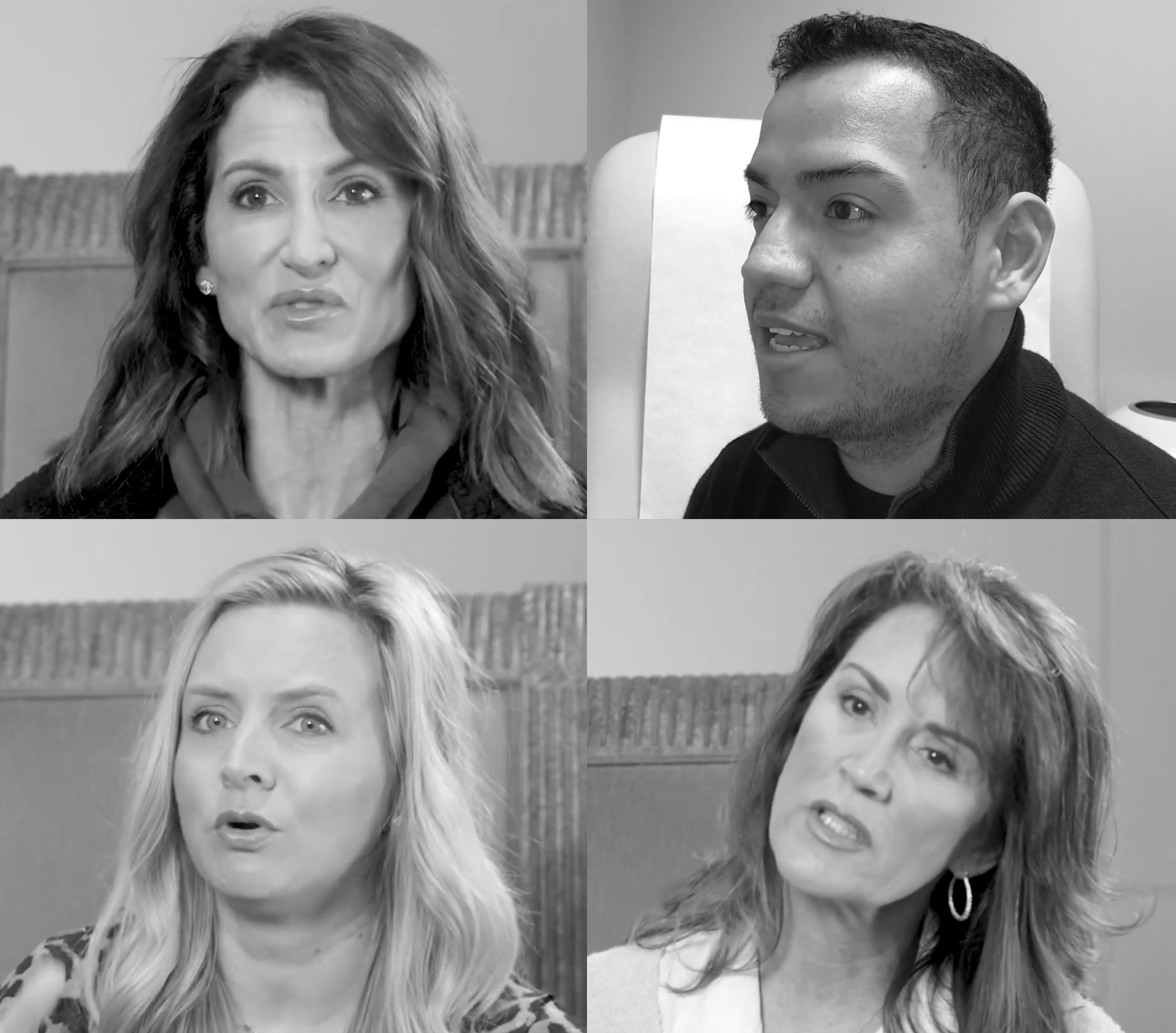 *Real Patients
Frequently Asked Questions
How can you tell if your sweating is excessive?
If you are sweating through multiple shirts without really trying to sweat, showering several times a day because of the odor and wetness, or are reluctant to hold hands because of your dripping palms, you probably should be checked out by a physician.
I'm too embarrassed to talk about how much I sweat. Is hyperhidrosis common?
We want you to feel comfortable enough to talk about your condition, but keep in mind that excessive sweating is common. No need to feel embarrassed to get the medical care you need. Dr. Gill may ask you a few follow-up questions about your experience with excessive sweating. Having this kind of medical conversation only expresses to Dr. Gill that you are self-aware of your problem and want help with the condition. Also, you will want to find out if there is a more serious underlying condition at play causing you to sweat so much.
Will I have to have more than one treatment?
Yes. A BOTOX injection for hyperhidrosis will only work for 3 – 4 months at a time. You will start to notice that your excessive sweating will return when it is time for your next injection. BOTOX does not cure this condition, but it can help you manage to live with it.
Will BOTOX injections improve the look of my underarms?
No. Unfortunately, the outer appearance of the palms of your hands, feet, or underarms will not improve with BOTOX injections for hyperhidrosis. It will block the nerves to prevent you from sweating, but that is it. You will not have unwrinkled feet and hands, or younger-looking underarms from BOTOX.
Stay Cool & Clean
Sweating too much in the hot Texas heat? Do not forget about BOTOX for hyperhidrosis! Your excess sweating can be halted under the arms, hands, and soles of the feet. There is no downtime and results can last 3 – 6 months at a time. Schedule a consultation with Dr. Anita Gill at The Gill Center for Plastic Surgery and Dermatology at your first opportunity.
Back to Top