The Gill Center for Plastic Surgery & Dermatology
121 Vision Park Boulevard, Suite 100
Shenandoah, TX 77384
Phone: (281) 853-5308
Mon-Thurs: 8 a.m. – 4:30 p.m.
Friday: 8 a.m. – 2 p.m.

Microneedling
Microneedling in The Woodlands, between Conroe and Spring, TX, has become one of the most popular nonsurgical skin rejuvenation treatments we offer. Also known as collagen-induction therapy (CIT), microneedling creates tiny channels in the skin's surface that trigger the body's natural healing process. This process generates collagen, which is one of the essential elements of smooth, youthful-looking skin.
Drs. Paul & Anita Gill
Combining the science of plastic surgery and dermatology with the art of aesthetic procedures, Dr. Paul Gill and Dr. Anita Gill use their experience and expertise to create attractive results in a comfortable, patient-centered environment.
Meet Dr. Paul Gill
Meet Dr. Anita Gill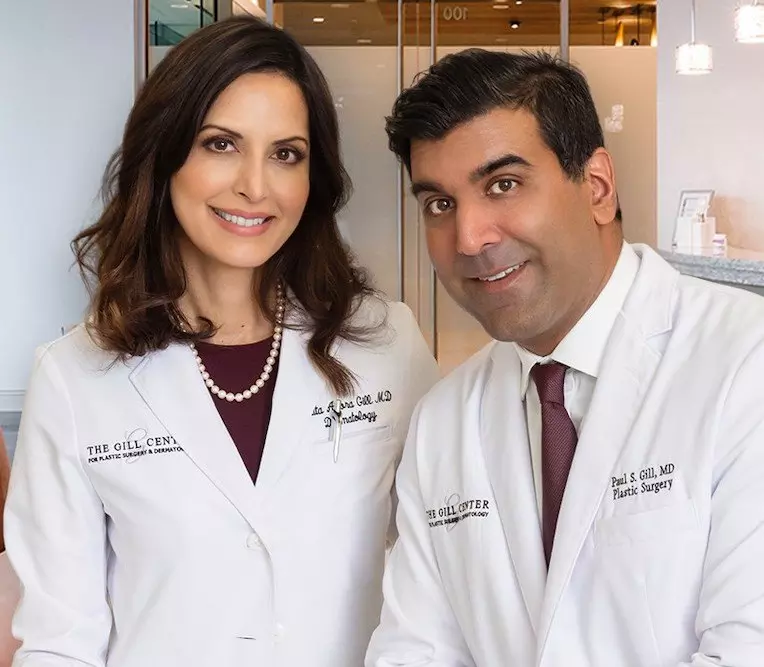 How Is Microneedling Performed?
A microneedling treatment begins with your provider applying a topical numbing cream to the target area to minimize discomfort during the procedure. After the skin is numb, we create the tiny perforations in the outer skin using a hand-held device called the SkinPen, the first microneedling device cleared by the FDA. A sterile, single-use cartridge containing 14 tiny needles is attached to the tip of the SkinPen and adjusted to create microchannels at the depth appropriate for your treatment.
Conditions that microneedling treats include:
Acne scars
Fine lines
Wrinkles
Enlarged pores
Bumps
Rough texture
Poor tone
Microneedling is safe and effective for all skin types and can be part of your regular skincare regimen to promote collagen production and maintain smooth skin. We can enhance the results of microneedling treatment by applying serums or platelet-rich plasma after the procedure. Microneedling treatments can take between 15 and 30 minutes, depending on the size of the target area.
If you're considering microneedling, it's important to avoid using harsh topical creams, such as retinol, exfoliants, or hydroquinones before your appointment. Active acne, sunburns, or open sores may also necessitate postponing an appointment. Blood-thinning medication such as ibuprofen, aspirin, vitamin E, and Ginkgo biloba should be avoided for 7 days before treatments to minimize bleeding during the procedure.
Reviews
"Hands down the best experience! I went to multiple consultations before deciding which doctor I wanted to go with for a breast augmentation, and after I visited Dr. Paul Gill, I knew he was the doctor I would choose! He is very knowledgeable and professional, and his staff is so friendly and so sweet."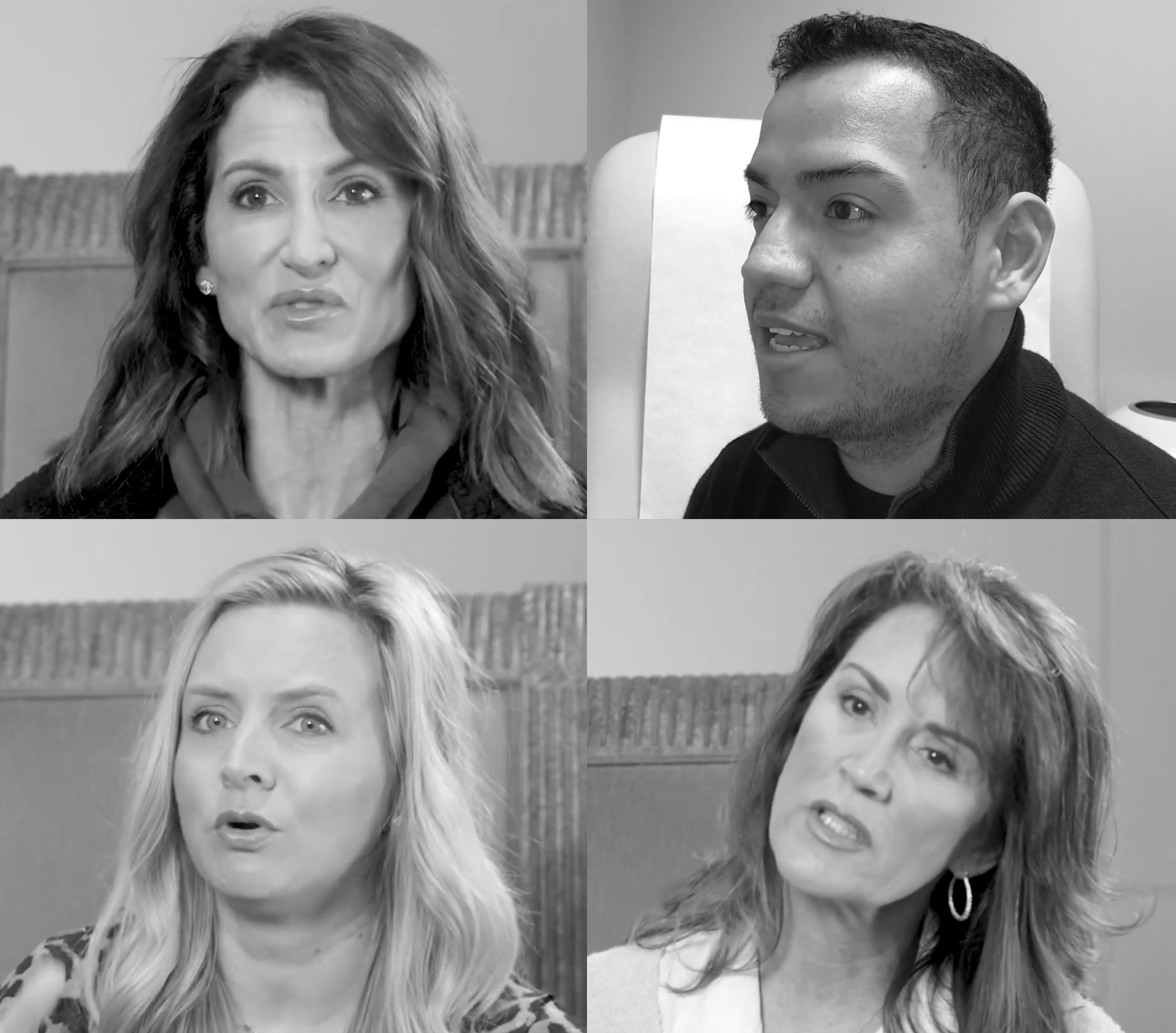 *Real Patients
What Is Recovery Like After Microneedling?
Even though there is no downtime needed after a microneedling procedure, you should expect some raspberry-colored redness immediately after the treatment. We recommend not scheduling any social events within the first few days of your treatment. Most patients notice an improved complexion revealed gradually during the first 2 or 3 weeks after the treatment. As the skin heals and more collagen is produced, these improvements continue for up to 6 months. We typically recommend getting 2 to 3 treatments spaced 2 to 4 weeks apart to see optimal results. More severe skin conditions, including scars and deep wrinkles, may need up to 8 procedures spaced 2 to 6 weeks apart.
How Much Does Microneedling Cost?
Microneedling in Conroe, Spring, and The Woodlands, TX, can cost between $200 and $900 per session, depending on the provider and the size of the treatment area. Because it's a nonsurgical procedure, microneedling is less costly than plastic surgery. We develop a customized treatment plan after your consultation and provide a detailed price quote. You may also want to combine microneedling with other cosmetic dermatology procedures to enhance the results.
If you want to refresh your complexion, minimize the appearance of wrinkles or skin damage, or fade acne scars, microneedling can help. Houston-area residents choose The Gill Center because of our reputation for excellent results provided in a welcoming environment. You can request a consultation using the online form or call The Gill Center at (281) 853-5308 to schedule an appointment.
Back to Top