The Gill Center for Plastic Surgery & Dermatology
121 Vision Park Boulevard, Suite 100
Shenandoah, TX 77384
Phone: (281) 853-5308
Mon-Thurs: 8 a.m. – 4:30 p.m.
Friday: 8 a.m. – 2 p.m.

Buccal Fat Removal
When your cherub cheeks are so full that it is keeping you from seeing your cheekbones, you may need to think about a buccal fat pad removal. Our board-certified plastic surgeon, Dr. Paul S. Gill, understands that some of his patients have a predisposition for "chubby cheeks" or a "babyface," which means that the cheeks fill out into a really round shape. When you have excess fat in your cheeks, it is not always a matter of simply losing weight in this area.
The fat in this area can make the cheeks look disproportionate to the overall composition of the rest of your facial features. Dr. Gill consults with men and women at his practice for buccal fat pad removal surgery and only selects to do this procedure on patients he feels will benefit from it in the long run. Why? Because as you age, you are going to lose some of that fullness. Your buccal fat will atrophy later in your life. Taking this into consideration, Dr. Gill will provide this surgery if necessary and can produce natural-looking results without taking too much fat tissue from the face. Your consultation with Dr. Gill is a time to ask questions about the procedure, discuss your health history, have an examination of your facial features, talk to you about surgical expectations, and more. Dr. Gill will go over information and tips that will help you before and after your buccal fat pad removal procedure. Together, you and Dr. Gill will make the decision if buccal fat pad removal surgery is the right choice and what course of action needs to be taken to get the best results.
Ideal Candidates
If you feel that your face lacks definition and a nicely balanced structure because of too much fat in the apples of your cheeks, you may be a candidate for buccal fat pad removal or reduction. When an already round-shaped face has an excessive buccal fat pad, it can be understandable why you would want to tone down the fullness in your face. To avoid taking too much tissue, Dr. Gill takes a conservative approach to this surgery to slim the face and/or create more of a V-shape facial contour instead of round. He will discuss with you at length why you want to have this surgery and explore all of your options.
Drs. Paul & Anita Gill
Combining the science of plastic surgery and dermatology with the art of aesthetic procedures, Dr. Paul Gill and Dr. Anita Gill use their experience and expertise to create attractive results in a comfortable, patient-centered environment.
Meet Dr. Paul Gill
Meet Dr. Anita Gill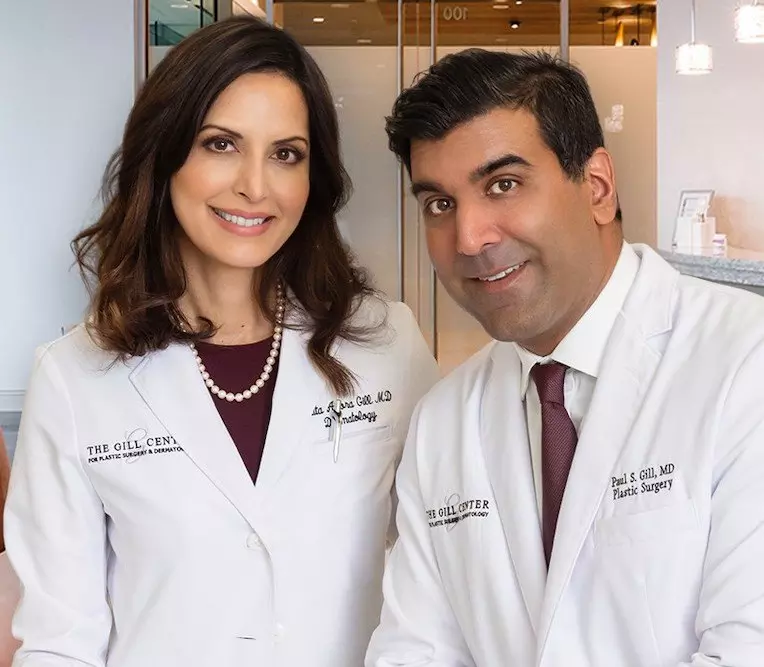 What to Expect
Once you are at home recovering from surgery, you will need to be on a liquid diet for a week to not disturb the treatment area and to limit causing yourself pain. You can expect your cheeks to look bruised and swollen for 7 – 10 days (sometimes longer). We will schedule you for a follow-up appointment to monitor your progress. During your recovery, please limit any strenuous activity and exercise until Dr. Gill allows you to return to your workout routine again. If you show any signs of infection (high fever or a discharge from the incisions) or anything you find concerning, please call our office for assistance.
Reviews
"Hands down the best experience! I went to multiple consultations before deciding which doctor I wanted to go with for a breast augmentation, and after I visited Dr. Paul Gill, I knew he was the doctor I would choose! He is very knowledgeable and professional, and his staff is so friendly and so sweet."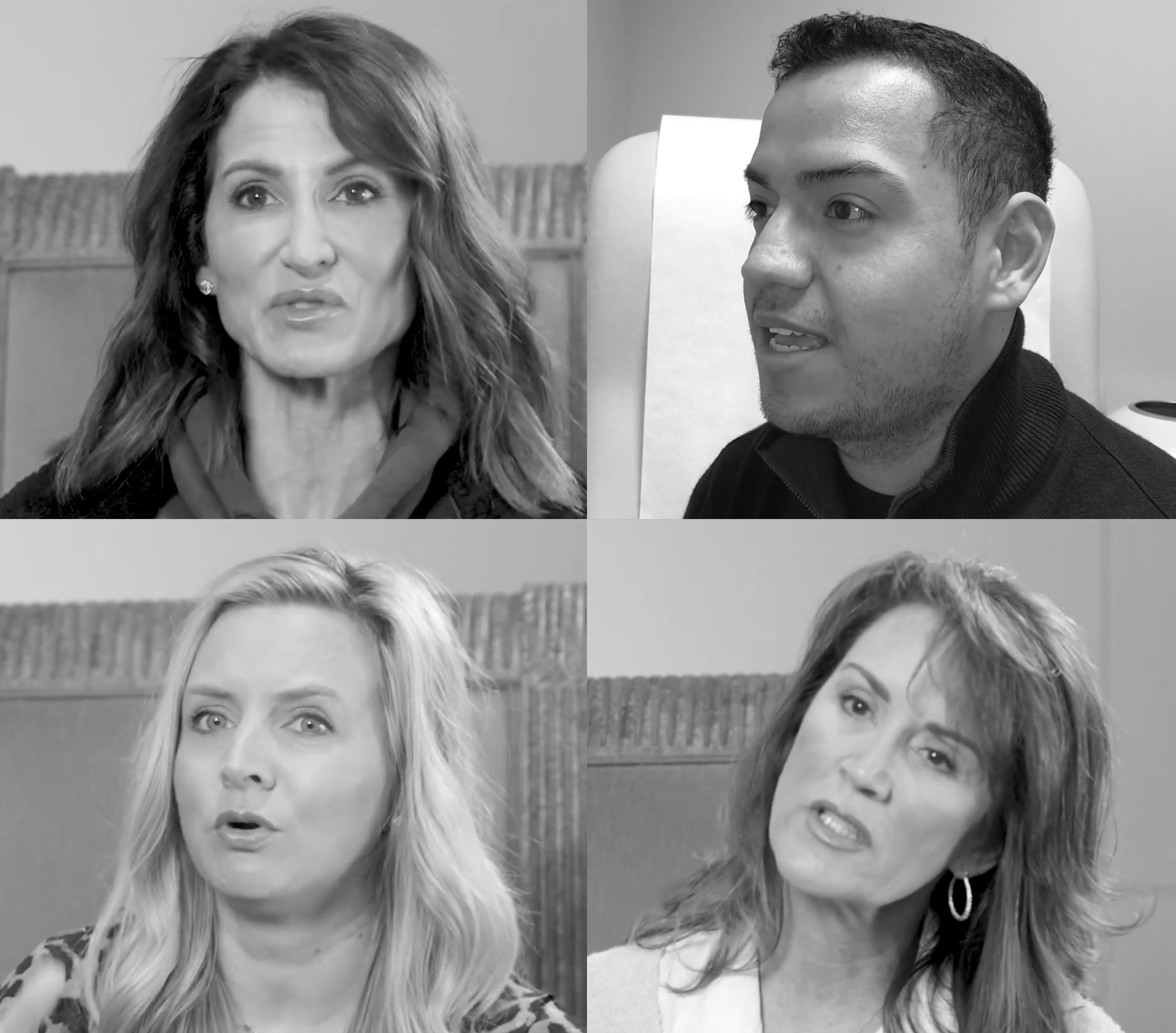 *Real Patients
Frequently Asked Questions
What is involved in the consultation?
During your private consultation, Dr. Gill will explain in detail what a buccal fat pad reduction would entail. He will want to know your expectations and aesthetic goals, examine your facial bone structure, and give you realistic feedback if you are a candidate for this surgery. He may also present different options for you (both surgical and nonsurgical) to get the results you want. This is also a great time to ask your questions about the surgery and how to maintain your new look longer.
What if my weight changes?
Weight gain or loss will change your appearance and the results of any surgery. You should maintain a healthy weight so your surgical outcome is longer-lasting. Keep in mind that as you age, there will be some volume loss in your face and losing weight may contribute to a "gaunt" facial appearance.
Will this surgery show off my cheekbones?
The buccal fat pad reduction can redefine the way your cheekbones appear. However, if you have large, round cheeks but do not have the facial structure of a strong cheekbone, this surgery will not create that look for you. If you do have beautiful cheekbones, the buccal fat pad removal will accentuate your natural facial features. Dr. Gill will examine your facial structure and discuss options with you on what can realistically be performed and effective in the long run.
What if I look gaunt?
Dr. Gill takes great care to only take out as much fat as needed for the aesthetic appearance you want. The buccal fat pad reduction surgery is a well-tolerated procedure and many of our patients are very happy with it.
Your Cheeks Redefined
With a buccal fat pad removal surgery, you can slim your facial profile by removing some of the excess fat tissue to greatly redefine your cheeks if you are the right candidate for the surgery. Make an appointment at The Gill Center for Plastic Surgery and Dermatology with Dr. Paul Gill. He will talk you through the process at his private practice in Shenandoah, TX. Our team at The Gill Center looks forward to meeting you.
Back to Top