The Gill Center for Plastic Surgery & Dermatology
121 Vision Park Boulevard, Suite 100
Shenandoah, TX 77384
Phone: (281) 853-5308
Mon-Thurs: 8 a.m. – 4:30 p.m.
Friday: 8 a.m. – 2 p.m.

Butt Lift
The presence of loose or wrinkled skin around your rear end can be discouraging, especially for those who diet and exercise regularly. When you have lost a significant amount of weight, you may suffer greatly from this condition and need a butt lift. It is for this reason that The Gill Center for Plastic Surgery and Dermatology recommends butt lift surgery to address stretched skin with surgical removal techniques to reveal a lifted, firmer butt. There are quite a few benefits of receiving a butt lift, like a plumper backside in a more lifted position with taut skin underneath. This promising skin tightening surgery performed by The Woodlands, TX, board-certified plastic surgeon Dr. Paul S. Gill is commonly performed in conjunction with other body sculpting surgeries, such as a tummy tuck, a thigh lift, or a lower body lift.
Butt Lift

Before & After Photos
WARNING:
This feature contains nudity. Please click OK to confirm you are at least 18 years of age and are not offended by such material.
OK
Dr. Gill combines an experienced aesthetic eye, the highest level of surgical training, and a gentle congenial bedside manner. He pays meticulous attention to every detail to ensure that you receive the youthful, elegant, and natural look you desire from butt lift surgery.
Drs. Paul & Anita Gill
Combining the science of plastic surgery and dermatology with the art of aesthetic procedures, Dr. Paul Gill and Dr. Anita Gill use their experience and expertise to create attractive results in a comfortable, patient-centered environment.
Meet Dr. Paul Gill
Meet Dr. Anita Gill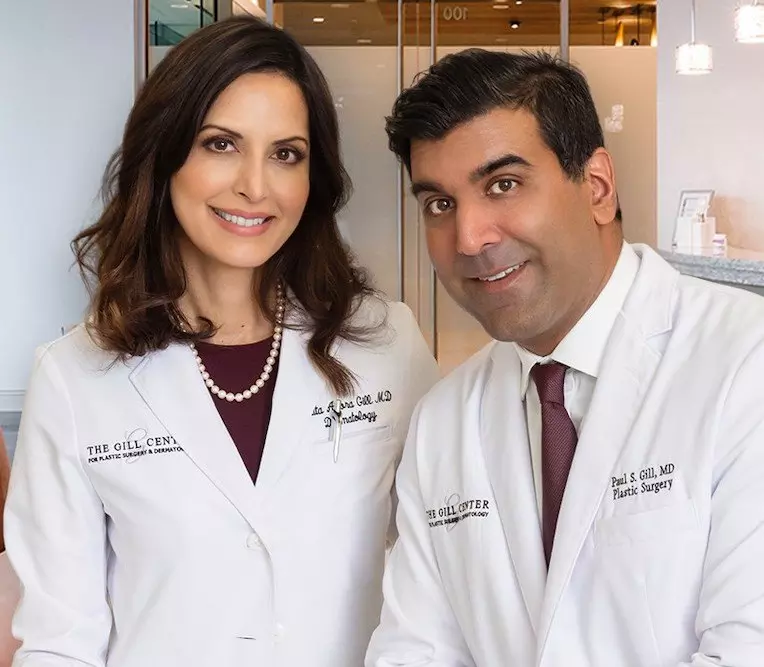 IDEAL CANDIDATES
Ideal candidates for a butt lift surgery at The Gill Center for Plastic Surgery and Dermatology usually seek out a surgical alternative when their diet and exercise efforts do not correct their misshapen bottom from genetics or if you have developed an asymmetrical backside. It's incredibly challenging to lift the behind without removing or tightening the skin. Dr. Gill might recommend a butt lift to older patients with aging, sagging skin or young individuals with excess, loose skin from weight loss. Women who have previously been pregnant might also notice a difference in the nature of the skin around their bottom. The best candidates for any buttock surgery will be healthy nonsmokers who have realistic expectations and a thorough understanding of the risks and benefits involved.
Reviews
"Hands down the best experience! I went to multiple consultations before deciding which doctor I wanted to go with for a breast augmentation, and after I visited Dr. Paul Gill, I knew he was the doctor I would choose! He is very knowledgeable and professional, and his staff is so friendly and so sweet."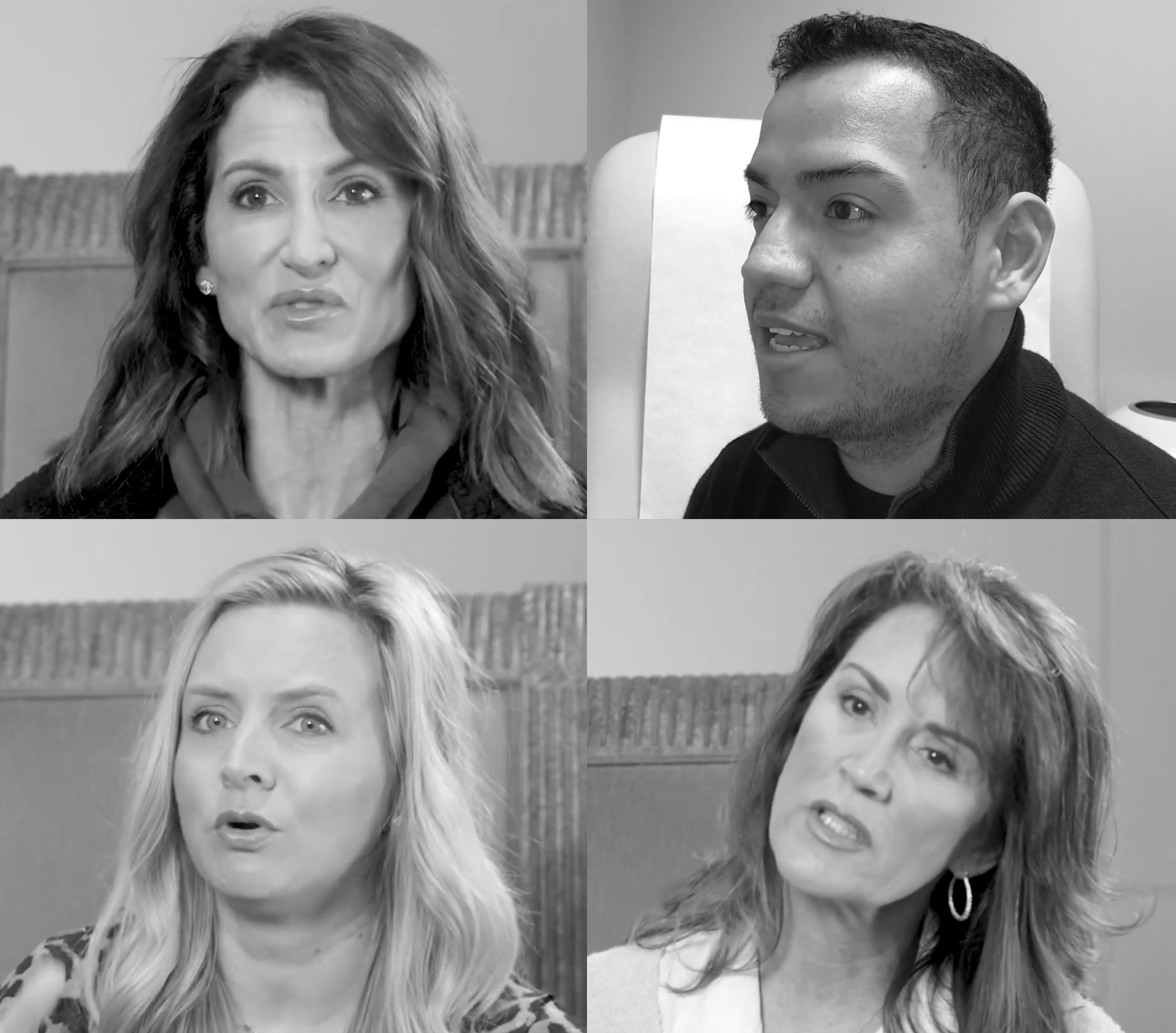 *Real Patients
SURGICAL TECHNIQUE
After weight loss, contouring of the buttocks can be performed to correct sagging skin and tissue. Dr. Gill will make an incision across the lower back, where the hanging skin is lifted, trimmed, and then sutured. Liposuction can be performed in adjacent areas for gluteal contouring. When the procedure is over, your incisions will be sewn closed in the lower buttock crease and you will be monitored in the recovery area by our skilled team of medical professionals.
WHAT TO EXPECT
Following your butt lift surgery, you can expect some swelling and bruising around and on the surgical site, which could last a number of months. It is typically uncomfortable to sit in a normal position for a little while so we highly advise you heed the medical advice provided to you. It is of the utmost importance that you report to every follow-up appointment and keep a close eye on your healing incisions.
It is not uncommon for the buttocks to be uncomfortable for the first week. As the swelling decreases, you will start to notice the outcome of the procedure. After a buttock lift, you may need to postpone physical activity for about three weeks. Dr. Gill will provide specific aftercare instructions and may require follow-up visits to monitor your healing and results. It may take several weeks or months before you can see the final result of your buttock surgery. For some, results may not be noticed for a full year after the surgery. After recovery, any scars that remain visible can typically be concealed beneath swimsuits and undergarments. If you have concerns or questions, please contact The Gill Center for Plastic Surgery and Dermatology for help.
FREQUENTLY ASKED QUESTIONS
What is the difference between a butt lift and liposuction?
A butt lift procedure is more beneficial for individuals who are experiencing loose skin or wrinkles under their buttocks. While liposuction is a fat removal procedure, a butt lift will not remove excess fat. Therefore, if you have healthy skin laxity but are embarrassed by the appearance of excess fat, liposuction may be better suited for your aesthetic goals.
Will I have visible scarring?
Like with most surgical procedures, scarring is to be expected. However, our experienced surgeons work to make scarring as minimal as possible. Additionally, incisions are made in the natural folds and contours of your body so that they are better concealed. To learn more about the risks, benefits, and expected outcomes for buttock lift or buttock augmentation, contact our office for more information.
What happens if I gain weight after surgery?
The results of a butt lift procedure can be compromised if there is significant weight gain after the procedure. Therefore, a butt lift is only recommended if you are close to or at your goal weight. It is also recommended to stick to a healthy diet and exercise routine to maintain your results after a butt lift surgery.
WE WILL LIFT YOU UP
At some point, many of us begin to notice unwanted aging-related changes on our bodies. Sagging skin, excess fat, and more can paint an unattractive portrait. If you have noticed that your buttocks is sagging and looks out of shape, a butt lift that may be right for you. This procedure is ideal for recontouring and tightening the buttocks. Dr. Gill is an experienced medical professional serving men and women in The Woodlands, TX who will answer all your questions during a butt lift consultation. We invite you to schedule an initial consultation. Call The Gill Center for Plastic Surgery and Dermatology today to learn how we can help you a discover a more confident you.
Back to Top