The Gill Center for Plastic Surgery & Dermatology
121 Vision Park Boulevard, Suite 100
Shenandoah, TX 77384
Phone: (281) 853-5308
Mon-Thurs: 8 a.m. – 4:30 p.m.
Friday: 8 a.m. – 2 p.m.

A Buttock Lift Trims Away Loose Skin For An Enhanced Appearance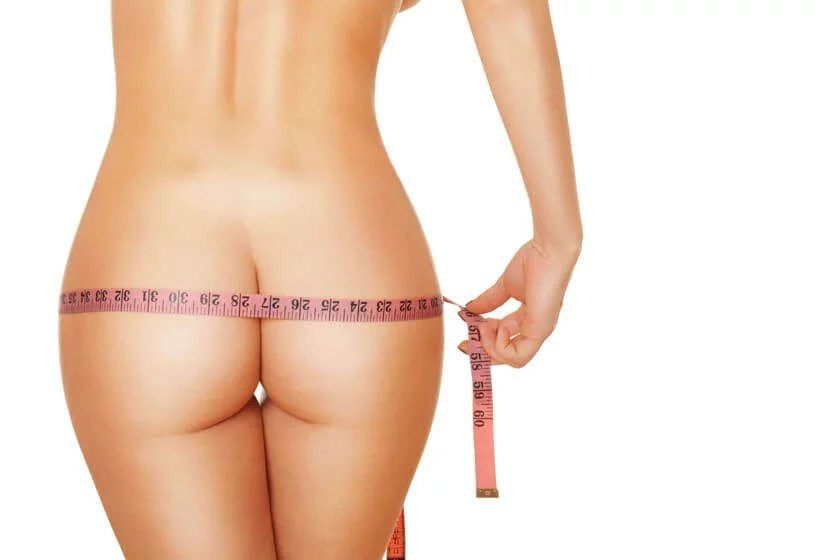 If you've lost a lot of weight and are concerned about the sagging skin and poor tone of your buttocks, a buttocks lift can be the perfect solution. A buttocks lift is a surgical procedure that improves the contours and appearance of the rear end. If you're in The Woodlands, a butt lift from Dr. Gill may be the perfect choice for you!
Am I a Good Candidate for a Butt Lift?
A butt lift may be the ideal option if you have been unable to lose weight with dieting and your fitness regimen. A consultation with Dr. Gill is the best way to learn whether or not you're a good candidate for the procedure.
Generally, good candidates for a buttocks lift are:
Individuals who have poor skin elasticity in the region because of drastic weight loss
Individuals with flabby, dimpled, or crinkled skin in the buttocks area due to cellulite or poor muscle tone
People who have a body mass index of less than 32
Non-smokers
Physically and mentally healthy
Individuals who have realistic expectations and a positive outlook
Those who are committed to maintaining a stable body weight and avoiding excessive weight gain or weight loss
Before the Buttocks Lift
If you are looking for a butt lift to improve the contours of your buttocks, scheduling an appointment for a consultation with Dr. Gill in The Woodlands is the first step. At the initial visit, he will assess your medical history and look into your medication and allergy history. This is also the time when you can get answers to questions you may have.
Prior to the surgery, you will be asked to stop smoking and also to avoid certain medications that may interfere with the normal blood-clotting mechanism.
Dr. Gill may also order additional lab tests and examine the skin tone and the lower body. Pictures may be taken of the area for the medical records and to evaluate the outcome of the surgery.
What Does the Buttocks-Lift Procedure Involve?
The buttocks lift is performed on an outpatient basis under general anesthesia. The entire procedure takes anywhere from two to three hours.
Dr. Gill first makes an incision in order to gain access to the tissues below the skin. Excess fat and excess skin are removed, and the tissues are tightened. The incision is closed with the help of surgical sutures.
Recovery and Results
You will be required to wear an elastic girdle or a compression garment during your buttocks-lift recovery process in order to help the skin better conform to the area's new contours. This also supports the tissues to help with faster wound healing.
Dr. Gill may prescribe a topical cream, massage, and silicone sheeting to help care for any post-surgical marks on the site. Antibiotics and other medications are also prescribed to prevent infections.
Results are immediately visible after the surgery. The area heals up within two weeks, leaving you with a dramatic improvement in your rear end and a sleeker and more toned appearance.
Scheduling Your Buttocks Lift in the Woodlands
The first step to getting the rear end you deserve is contacting our office for a consultation. Dr. Paul Gill, an experienced board-certified plastic surgeon, will be available to answer your questions and walk you through the procedure.
* All information subject to change. Images may contain models. Individual results are not guaranteed and may vary.
Back to Top