The Gill Center for Plastic Surgery & Dermatology
121 Vision Park Boulevard, Suite 100
Shenandoah, TX 77384
Phone: (281) 853-5308
M-Th 8 a.m.–5 p.m.
F 8 a.m.–2 p.m.

Tummy Tuck
Dr. Paul Gill specializes in tummy tuck surgery in The Woodlands, TX, using advanced techniques that set his results apart from other plastic surgeons. Dr. Gill often performs extended tummy tucks combined with liposuction to create a narrower waist than what can be accomplished with a traditional tummy tuck. Additionally, he uses a special technique to create a natural-looking belly button that enhances your results.
Tummy Tuck
Before & After Photos
WARNING:
This feature contains nudity. Please click OK to confirm you are at least 18 years of age and are not offended by such material.
OK
Tummy Tuck
Before & After Photos

Keep in mind that each patient is unique and your results may vary.

Keep in mind that each patient is unique and your results may vary.
How Is a Tummy Tuck Performed?
Dr. Gill tailors the techniques he uses for tummy tuck surgery based on the needs of each patient. There are some elements common to all tummy tuck procedures and Dr. Gill explains to each patient what will be involved in their surgery. In general, there are 3 types of tummy tuck procedures:
Traditional Tummy Tuck
A standard tummy tuck surgery begins with Dr. Gill making a horizontal incision stretching from hip to hip just above the pubic area so it can be easily concealed by underwear or swimsuit bottoms. There is also an incision around the belly button to release the overlying skin. After making the incisions, he carefully lifts the skin and tightens and repairs abdominal muscles if they've been separated during pregnancy. After completing that, he removes excess skin. Because a full tummy tuck includes re-positioning the bellybutton, Dr. Gill takes great care in creating one that looks much more natural than the circle or vertical lines that some patients see after a tummy tuck with other plastic surgeons.
Mini Tummy Tuck
Patients whose concerns are limited to the area of the abdomen below the bellybutton may be better candidates for a mini tummy tuck. Men and women who get this surgery still benefit from an abdominoplasty, but the incision is much shorter and is made lower on the abdomen than what's used for a traditional tummy tuck.
Extended Tummy Tuck
Dr. Gill actually performs this procedure more often than the traditional tummy tuck. The extended tummy tuck includes making an incision similar to the one used for a traditional tummy tuck, but it also includes the flanks. Dr. Gill also combines liposuction of the upper and lower back with the removing excess skin on the flanks to narrow the waist around the body. This results in comprehensive body contouring that a traditional tummy tuck can't provide.
Both the traditional and extended tummy tuck procedures involve re-positioning the bellybutton. Dr. Gill uses a special flap technique that pulls it down and gives the bellybutton a much more natural look.
Women who get tummy tucks after having children often combine their procedures with cosmetic breast surgery, such as a breast lift or breast augmentation, as part of a mommy makeover.
Drs. Paul & Anita Gill
Combining the science of plastic surgery and dermatology with the art of aesthetic procedures, Dr. Paul Gill and Dr. Anita Gill use their experience and expertise to create attractive results in a comfortable, patient-centered environment.
Meet Dr. Paul Gill
Meet Dr. Anita Gill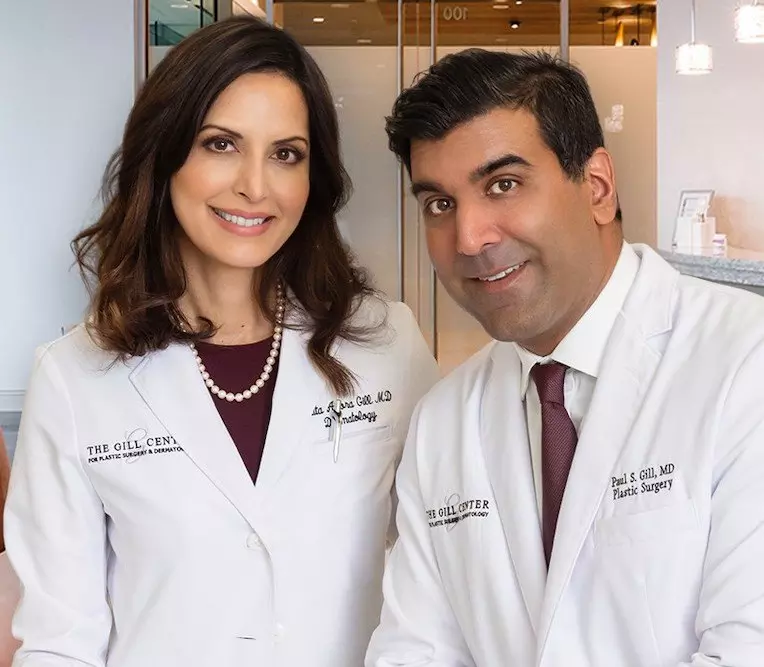 How Much Does a Tummy Tuck Cost in the Houston Area and The Woodlands?
The average cost of a tummy tuck in The Woodlands and the Houston area is between $7,500 and $9,000. The cost of a tummy tuck depends on several factors, including the extent of the surgery performed. The total price includes fees for Dr. Gill and a board-certified anesthesiologist, the cost of prescription medications, and other fees. We can help patients get financing for the procedure to spread out payments. Keep in mind that a surgeon's training and experience performing tummy tuck surgery, rather than cost, should be the most important factor when choosing a plastic surgeon.
What Is Recovery Like After a Tummy Tuck?
Even though each patient's recovery is unique, it takes most patients at least 2 weeks before resuming their normal daily routines (not including exercise). Patients wear a specialized compression garment for several weeks following surgery. This helps minimize swelling and discomfort and shortens the recovery. It's very important to get plenty of rest during the initial recovery period, although we recommend taking brief walks around the house to ensure good circulation and reduce the risk of complications. You won't be able to stand upright for a few days and it may be uncomfortable at first.
You should avoid any strenuous exercise or activities for 6 weeks unless Dr. Gill gives you permission. We encourage patients to contact the practice with any questions or concerns about the healing process.
Reviews
"Hands down the best experience! I went to multiple consultations before deciding which doctor I wanted to go with for a breast augmentation, and after I visited Dr. Paul Gill, I knew he was the doctor I would choose! He is very knowledgeable and professional, and his staff is so friendly and so sweet."
Read All Dr Anita Gill's Reviews
Read All Dr Paul Gill's Reviews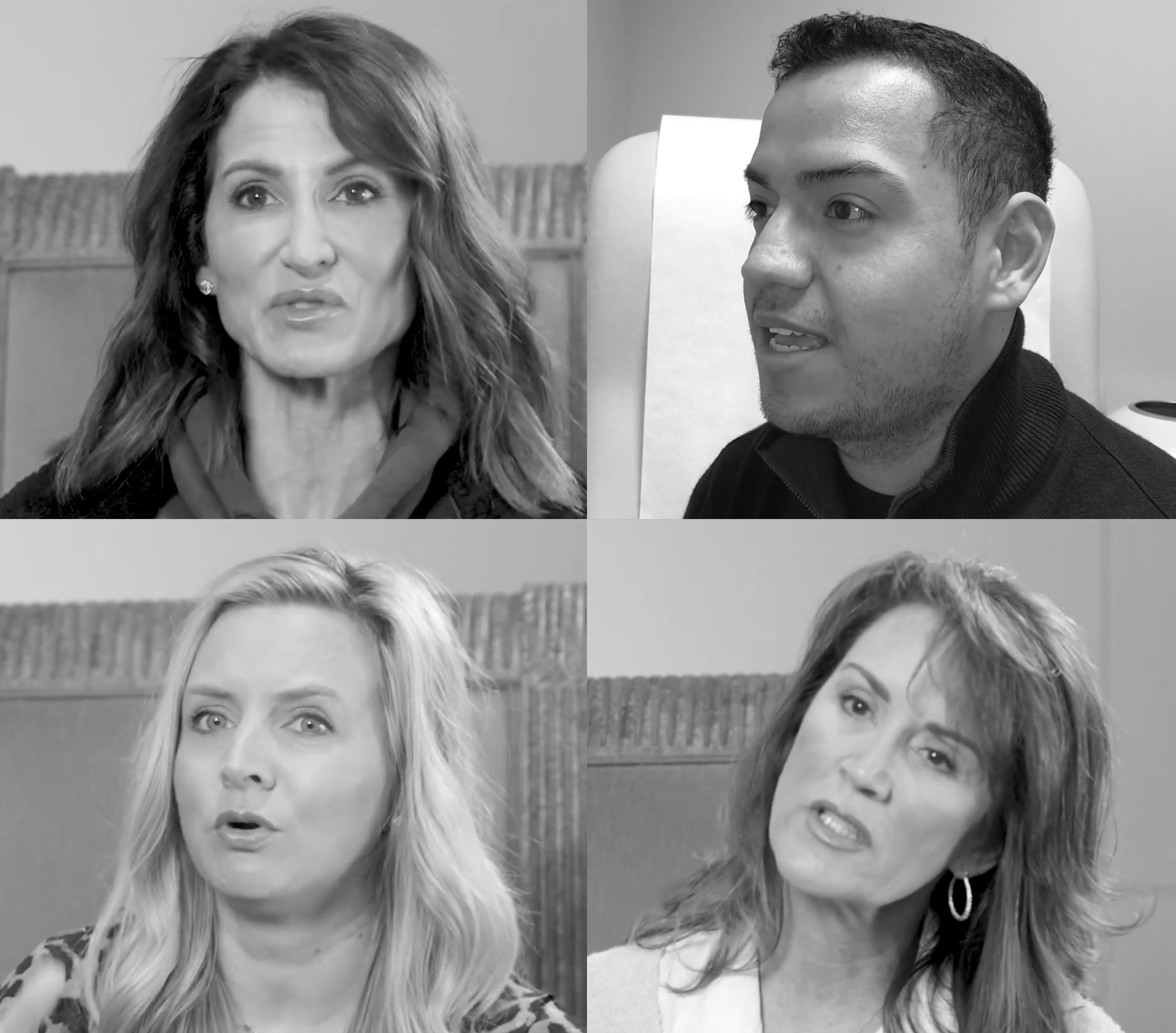 *Real Patients
Women and men considering tummy tuck surgery travel from Houston and other areas surrounding The Woodlands to have Dr. Gill perform their procedures. He's a double board-certified plastic surgeon with experience, training, and bedside manner that sets him apart from most other surgeons. Request a consultation using the online form to meet privately with Dr. Gill or call our office at (281) 853-5308 to schedule an appointment.
Back to Top