The Gill Center for Plastic Surgery & Dermatology
121 Vision Park Boulevard, Suite 100
Shenandoah, TX 77384
Phone: (281) 853-5308
Mon-Thurs: 8 a.m. – 4:30 p.m.
Friday: 8 a.m. – 2 p.m.

'I'm Not at My Goal. Do I Need to Lose Weight Before a Mommy Makeover?'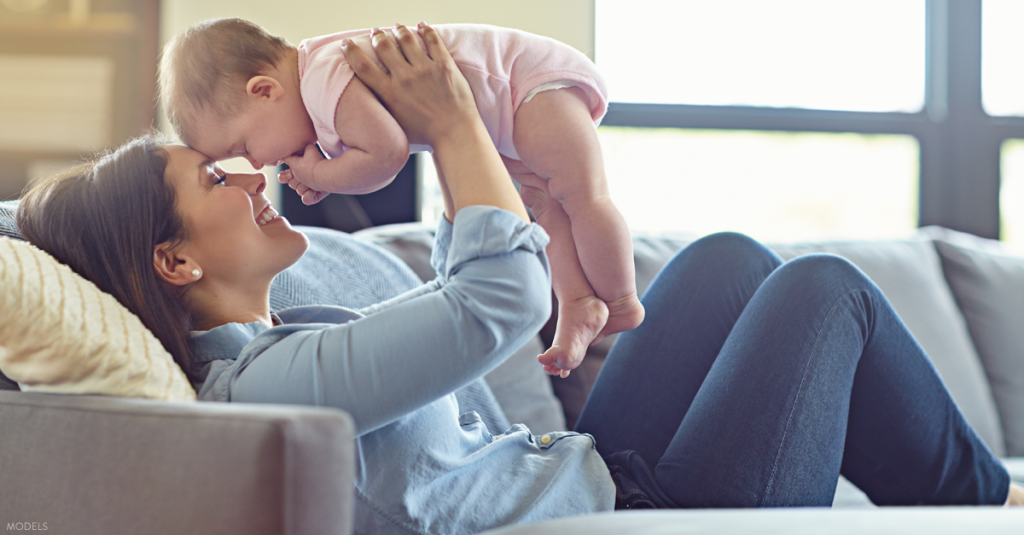 Many of the women considering a mommy makeover at our practice in The Woodlands ask if they need to lose weight before the surgery. Because patient safety is my top consideration, I want all body contouring patients to be in overall good health—and that includes being at the weight they want to maintain.
There are several reasons I recommend that patients be at their goal weight before undergoing mommy makeover procedures. I'll explain those reasons in this blog post and provide some advice on how to choose a plastic surgeon who will protect and ensure your safety.
What Procedures Are Part of a Mommy Makeover?
Changes that occur to a woman's body during and after pregnancy often can't be reversed through exercise or dieting. After swelling during pregnancy, post-breastfeeding breasts frequently lose much of their volume. Stretched abdominal skin doesn't shrink back to pre-pregnancy contours, and stubborn excess fat is difficult to shed.
A mommy makeover addresses these concerns, combining cosmetic breast surgery and body contouring procedures during a single operation. The surgeries most commonly performed during a mommy makeover include:
You can learn more about the procedures typically included in a mommy makeover in our related blog post. Take a look at the before and after photos below to get an idea of the type of results that are possible with the common combination of a tummy tuck, liposuction, and breast lift with implants.
Combining procedures is common, but it's essential to choose a plastic surgeon certified by the American Board of Plastic Surgery (ABPS) who is experienced performing these types of surgeries.
Reasons to Be at Your Goal Weight
Losing weight before your surgery is a good idea, but it's also crucial that you maintain your weight for a couple of months. Patients whose weight fluctuates significantly won't benefit from the body contouring procedures that are part of a mommy makeover.
Safety: Even though a mommy makeover is an elective surgery, it is still major surgery. The procedure itself and the post-op recovery is less risky and safer when you're at your goal weight because wounds heal with less chance of infection for patients at a lower weight.
Results: When a patient is at a lower weight, plastic surgeons can more effectively tighten and contour the skin. This creates more attractive results.
Long-Term Outcome: Patients tend to be much more motivated to maintain their weight loss after a mommy makeover and are also more likely to recover faster.
There's an added benefit to the goal-weight requirement, too. You'll be motivated to lose weight, get into better shape, and feel more comfortable in your body so you can schedule your mommy makeover procedure.
Finding Your Mommy Makeover Surgeon
If you are close to goal weight, it may be time to visit with 3 board-certified plastic surgeons to get their opinion. Depending on your overall health, your body's weight and proportions, and your body contouring goals, you may be a candidate for a mommy makeover. You can see the transformative results this procedure can produce by viewing our gallery of before-and-after photos.
People considering mommy makeover procedures, such as liposuction and tummy tuck surgery, in The Woodlands often choose The Gill Center for their surgeries. You can contact us using the online form to request a consultation or call us at (281) 853-5308 to schedule an appointment.
Tagged with: breast implants • breast lift • Tummy Tuck

* All information subject to change. Images may contain models. Individual results are not guaranteed and may vary.
Back to Top