The Gill Center for Plastic Surgery & Dermatology
121 Vision Park Boulevard, Suite 100
Shenandoah, TX 77384
Phone: (281) 853-5308
Mon-Thurs: 8 a.m. – 4:30 p.m.
Friday: 8 a.m. – 2 p.m.

Dr. Anita A. Gill - Dermatologist in The Woodlands, TX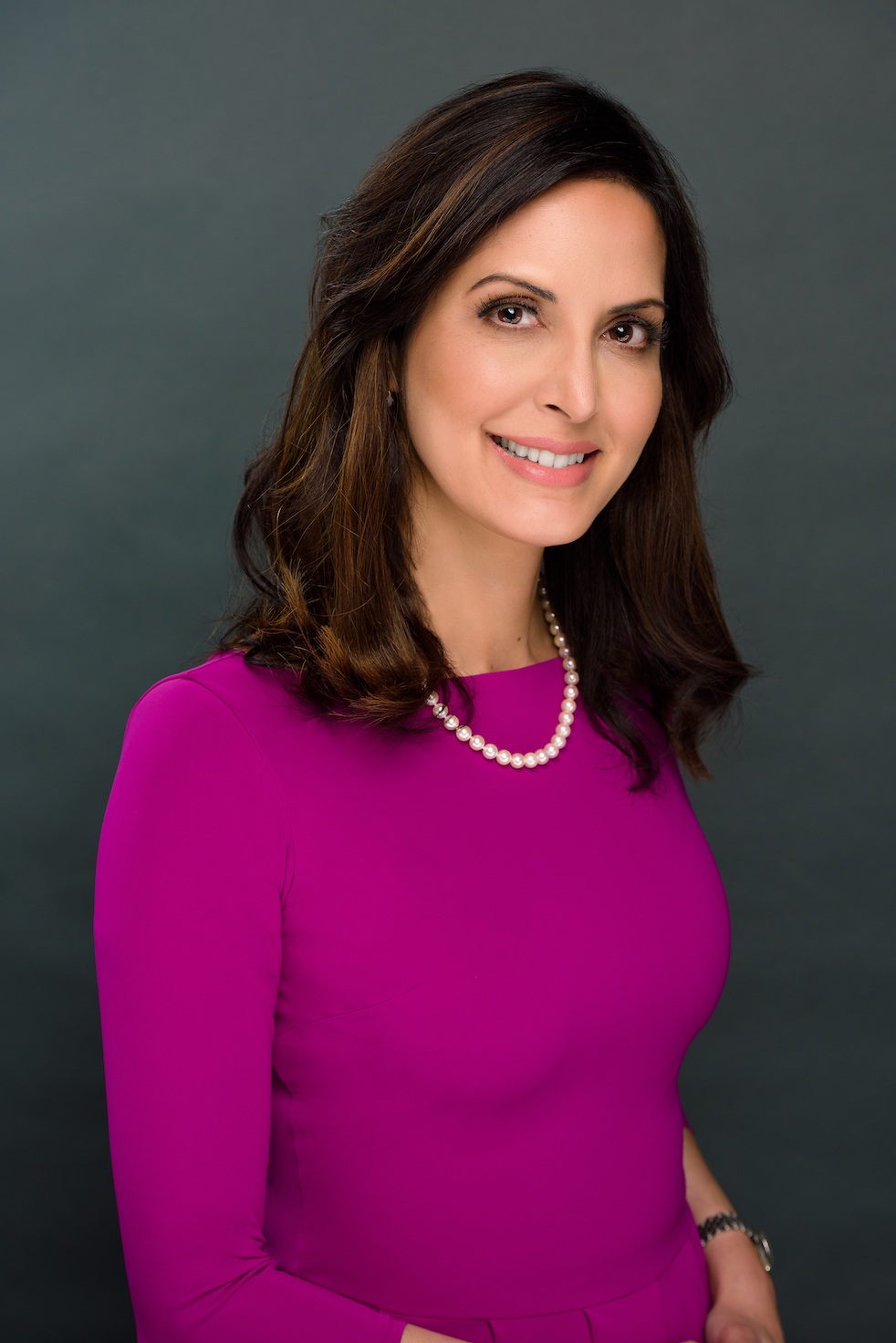 As someone who truly cares about you and your skin, Dr. Anita A. Gill is a board-certified dermatologist in The Woodlands, TX, between Conroe and Spring, who focuses on quality cosmetic and medical dermatology that is personalized for each patient's needs. She believes healthy skin is attractive skin and she addresses your skin's condition with a comprehensive skincare plan. Dr. Gill provides the most advanced dermatology care using state-of-the-art techniques and technology at The Gill Center.
Training & Experience
Dr. Anita Gill is certified by the American Board of Dermatology and earned her medical degree from Louisiana State University Health Sciences Center in New Orleans, LA, which is linked to the world-famous Charity Hospital. She earned a prestigious dermatology residency at the Texas Medical Center at the University of Texas at Houston and the world-renowned MD Anderson Cancer Center. She served as a chief resident in her final year of training. Before her residency, Dr. Anita Gill authored numerous publications during her research year in Dermatology.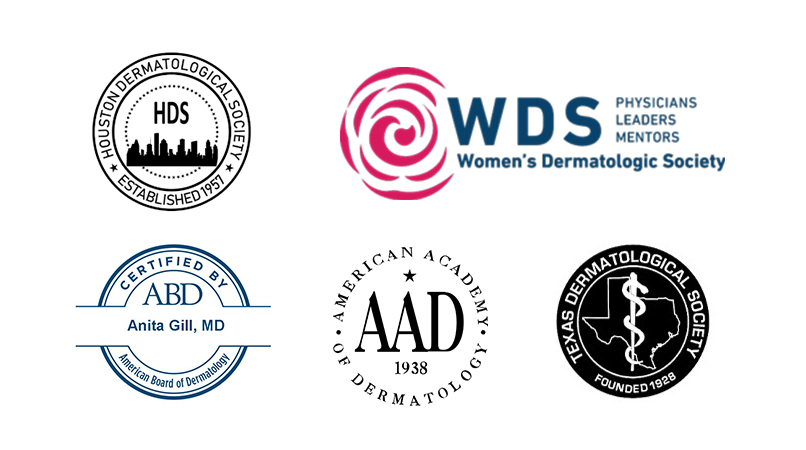 Medical & Cosmetic Dermatology Specialist
Dr. Anita Gill practices general, medical, and cosmetic dermatology for both men and women with dermatological conditions or disorders of the skin, hair, nails, and scalp. Her expertise in skincare makes Dr. Gill one of the most respected providers of cosmetic dermatology services, too, including injectables and laser skin resurfacing.
Dr. Anita Gill focuses on both medical and cosmetic dermatology at our practice near Conroe, TX. She enjoys combining both specialties to treat many of the skin conditions she encounters, such as rosacea, melasma, hair loss, acne, and acne scarring. Her passion for medical dermatology also includes skin cancer screenings and prevention, eczema, and psoriasis.
Cosmetic Dermatology
Using several modalities such as medical-grade skincare, prescriptions, injectables, fillers, lasers, platelet-rich plasma (PRP, and chemical peels, Dr. Anita Gill strives to always achieve natural and beautiful results. Her practice focuses on skin health, while also preventing and slowing the signs of aging. With a calm, reassuring and detailed personality, she enjoys giving her patients a comprehensive treatment plan for their cosmetic and medical skin concerns. Dr. Anita Gill believes that each patient needs a personalized plan to achieve optimal results.
Whether your concern is melasma (discoloration), sun damage, acne, enlarged pores, fine lines, or another skin issue, Dr. Gill believes in using a comprehensive approach, state-of-the-art treatments, and research-proven methods to give you healthy radiant skin.
Frequently Performed Procedures
Skin Cancer Expertise
In addition to providing medical and aesthetic skincare services, Dr. Gill specializes in diagnosing and treating acute, chronic, and cancerous skin diseases and disorders. Her background in skin cancer research and how it applies to your daily patient care attracts patients from throughout the Greater Houston area, including Conroe, seeking a dermatologist with Dr. Gill's knowledge and skills.
Dr. Gill is also a regular guest writer contributing to industry blogs, as well as the author of manuscripts and book chapters on the diagnosis and treatment of skin disease. Dr. Anita Gill loves connecting with patients and readers alike regarding skin cancer treatments, melasma, acne, psoriasis, cosmetic dermatology, and various skin diseases.
Community Ties
Besides her passion for dermatology, Dr. Gill enjoys spending time with her husband and 2 young children. They enjoy traveling, exercising, reading, and giving back to The Woodlands and the surrounding Houston area.
Back to Top