The Gill Center for Plastic Surgery & Dermatology
121 Vision Park Boulevard, Suite 100
Shenandoah, TX 77384
Phone: (281) 853-5308
Mon-Thurs: 8 a.m. – 4:30 p.m.
Friday: 8 a.m. – 2 p.m.

IPL
We offer intense pulsed light (IPL) treatments—sometimes called IPL photofacials—at our practice in The Woodlands, TX, to treat excess pigment and redness related to sun damage and aging. While IPL is often thought of as a laser treatment, the technology actually uses light energy to treat larger areas of skin discoloration. Women and men visit our skin specialists for IPL from Cypress, Spring, Conroe, Tomball, and other nearby towns to have evenly colored, younger-looking skin with minimal downtime.
Drs. Paul & Anita Gill
Combining the science of plastic surgery and dermatology with the art of aesthetic procedures, Dr. Paul Gill and Dr. Anita Gill use their experience and expertise to create attractive results in a comfortable, patient-centered environment.
Meet Dr. Paul Gill
Meet Dr. Anita Gill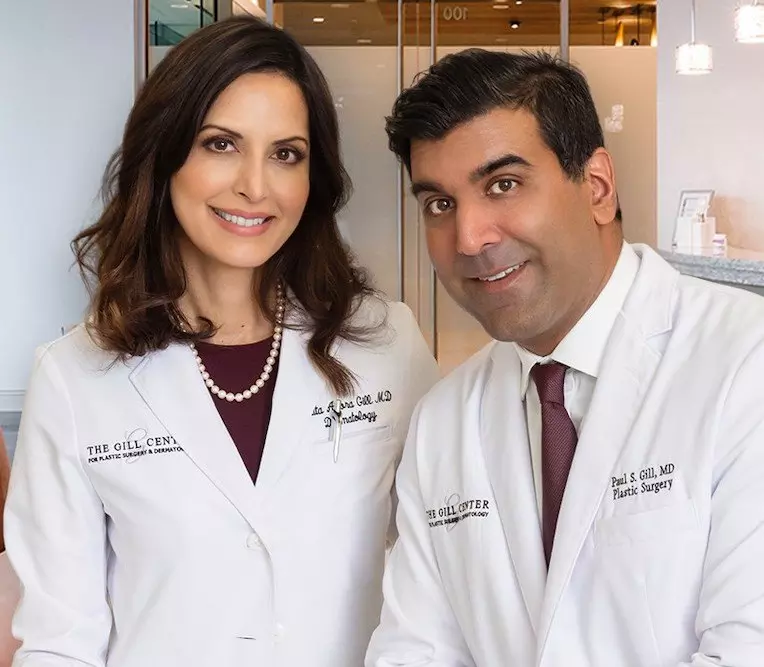 What Does IPL Treat?
Women and men choose IPL to have smoother, more radiant, evenly colored skin on the face, hands, décolleté, arms, and shoulders. Commonly addressed concerns include:
Sun spots, age spots, freckles, and excess pigment
Redness from broken blood vessels and rosacea
Mild wrinkles
IPL is usually not recommended for treating melasma because it can make the condition worse.
How Does IPL Work?
IPL procedures are performed much like laser skin resurfacing treatments. In fact, The Gill Center uses the same versatile Palomar Icon for both types of treatments. Unlike lasers, IPL technology works by emitting high-intensity pulses of broadband light that penetrate deep into the skin without harming the skin's surface. The computer-controlled pulses of light heat up and break apart concentrated pigment, both melanin and hemoglobin, to reduce the skin's discoloration. The heat energy also increases collagen production for gradually firmer, smoother skin.
How Are IPL Treatments Performed?
The procedure usually begins with applying a topical anesthetic to the treatment area. After thoroughly cleansing the skin and applying a layer of gel, the provider places a handheld device on the skin's surface. The device delivers pulses of light energy into the skin. The process continues until the entire treatment area is covered. A cold compress applied to the skin for several minutes after the procedure helps minimize any discomfort you might feel. The last step is the application of moisturizer and sunscreen.
The procedure typically takes about 30 minutes to an hour, depending on the size of the treatment area.
How Often Should Treatments Be Repeated?
IPL is used more often if a patient has very small blood vessels or brown discoloration from sun damage in an area such as the face, chest, arms, or back. It's very effective at creating a more even skin tone in a specific area.
Alternatives to IPL
Because IPL targets pigment in the skin, people with darker skin types should avoid these treatments. Other options for improving skin texture and tone include:
Reviews
"Hands down the best experience! I went to multiple consultations before deciding which doctor I wanted to go with for a breast augmentation, and after I visited Dr. Paul Gill, I knew he was the doctor I would choose! He is very knowledgeable and professional, and his staff is so friendly and so sweet."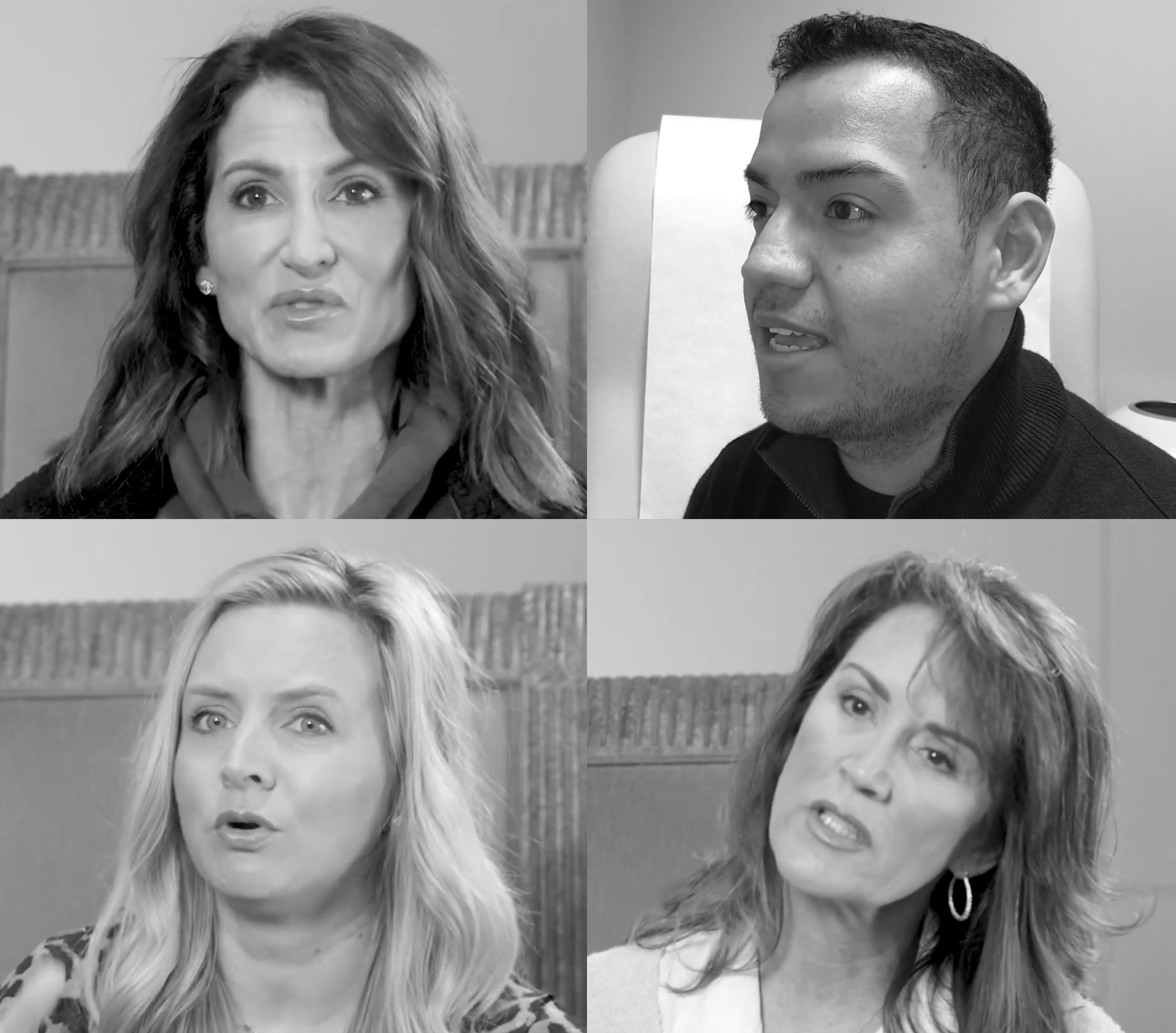 *Real Patients
What Is Recovery Like After an IPL Treatment?
An IPL treatment is less intense than laser skin resurfacing, but you can still experience some similar side effects. Your skin may look sunburned and become rough and flaky within a few days. Discolorations may darken, then the skin sloughs off a few days later. Tenderness and mild swelling can also occur during the initial day or 2 after the treatment. Avoiding aspirin, ibuprofen, Ginkgo biloba, and other certain herbs during the week before the procedure helps to minimize bruising.
The Gill Center provides IPL patients with detailed pre- and post-treatment instructions to help ensure their experience is positive.
How Long After IPL Do You See Results?
Typically, a patient's skin looks and feels smoother within 2 to 3 weeks of an IPL treatment. We recommend a series of treatment sessions, spaced several weeks apart, to promote even more improvement in the skin's tone and to further minimize dark spots.
How Much Does IPL Cost in The Woodlands, TX?
The cost of an IPL treatment varies depending on the procedure's extent. A price quote determined after your consultation takes into consideration the concerns you have and your cosmetic goals. In some cases, we may recommend a different procedure, such as a chemical peel or microneedling, if it's better suited to your needs.
Frequently Asked Questions
Is IPL good for your skin?
In properly screened patients, IPL can be beneficial for the skin. It rejuvenates the skin's appearance by correcting brown spots and redness. It can also improve skin texture, elasticity, and firmness by renewing collagen production.
Is the treatment painful?
We use numbing cream to minimize any discomfort during IPL treatments.
Are there any side effects?
For the first few hours after an IPL treatment, the skin might feel warm and look mildly sunburned. Within a few days, areas of brown pigment will darken and concentrate on the surface of the skin (sometimes called peppering). The dark spots can be covered with makeup and will slough off within a week or two. It's important not to pick them, or you may create scarring or hyperpigmentation.
How long will my results last?
The longevity of results depends on the condition of your skin before treatment and how well you protect your skin against sun exposure. Patients typically have maintenance treatments every 6 to 12 months.
If you want to reduce the appearance of sunspots, freckles, or other skin discolorations, an IPL treatment can help. Houston-area residents choose The Gill Center because of our reputation for excellent results provided in a welcoming environment. You can request a consultation using the online form or call The Gill Center at (281) 853-5308 to schedule an appointment.
Back to Top