The Gill Center for Plastic Surgery & Dermatology
121 Vision Park Boulevard, Suite 100
Shenandoah, TX 77384
Phone: (281) 853-5308
Mon-Thurs: 8 a.m. – 4:30 p.m.
Friday: 8 a.m. – 2 p.m.

CoolSculpting®
At The Gill Center, we offer targeted CoolSculpting treatments in The Woodlands, TX, to reduce unwanted fat. CoolSculpting is cleared by the FDA and is among our most popular nonsurgical treatments because it safely reduces stubborn fat that you just can't seem to lose with diet and exercise. With multiple applicators, we can treat virtually any area of unwanted fat for our CoolSculpting patients from Conroe, Cypress, Tomball, Spring, and other nearby towns.
How Does CoolSculpting Work?
CoolSculpting is the only procedure cleared by the FDA that uses controlled cooling to reduce fat. The process, called cryolipolysis, targets fat cells without damaging surrounding tissue or the skin's surface because fat cells die at temperatures that aren't harmful to other cells. CoolSculpting applicators deliver the cooling energy to the treatment area in a safe and effective procedure. You may experience a cold sensation at the time of your procedure, but minimal discomfort. It's common to notice some tugging because the CoolSculpting applicator uses suction to move the targeted fat cells toward the predetermined treatment area.
How Does Fat Leave the Body After CoolSculpting?
While surgical procedures such as liposuction directly remove unwanted fat from the body, CoolSculpting uses the body's natural cleansing processes to flush treated fat cells away gradually.
Drs. Paul & Anita Gill
Combining the science of plastic surgery and dermatology with the art of aesthetic procedures, Dr. Paul Gill and Dr. Anita Gill use their experience and expertise to create attractive results in a comfortable, patient-centered environment.
Meet Dr. Paul Gill
Meet Dr. Anita Gill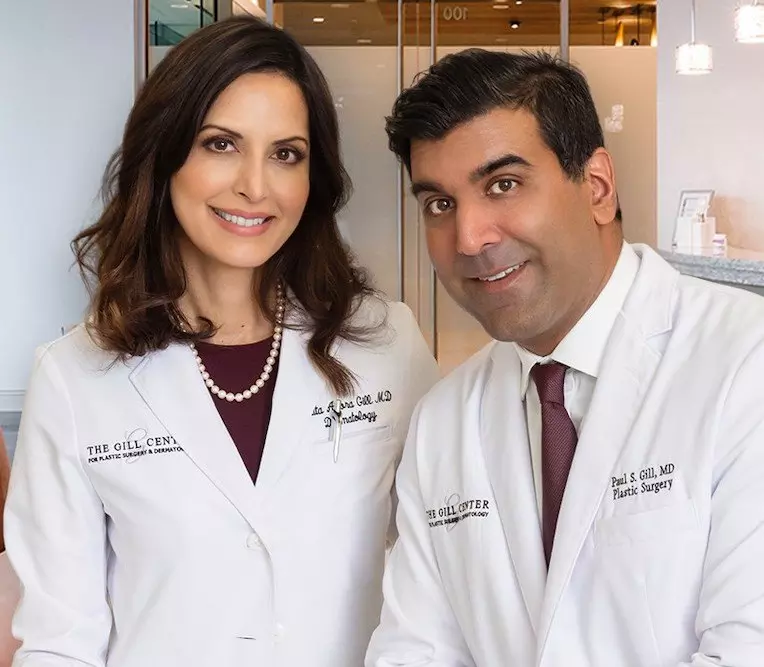 Who Is a Good CoolSculpting Candidate?
While this treatment has shown to be beneficial for both women and men of different age groups, those who will benefit the most from CoolSculpting:
Are at or near their ideal weight
Struggle with difficult areas of fat that don't respond to exercise and diet efforts
Don't want or are not good candidates for more invasive procedures
Understand realistic goals for the results of their procedure
CoolSculpting is a nonsurgical fat reduction treatment but it is not designed as a weight-loss procedure.
CoolSculpting Applicators
When CoolSculpting was first cleared by the FDA, it was limited to treating the abdominal area and the flanks (often called "love handles.") Multiple applicators have been developed since then and The Gill Center offers all of them. They include:
CoolMini®
The appearance of a double chin is one of the most common cosmetic concerns shared by men and women. The CoolMini applicator fits snugly under the chin and freezes the submental fat that's responsible for a double chin. It's the only treatment that can reduce fat in this area without incisions or injections.
CoolAdvantage™ Petite
Reducing fat on the upper arms is a challenge for most people. The CoolAdvantage Petite is ideal for this area, along with the back of the thighs, the knees, bra bulges, and banana rolls.
CoolAdvantage™
Our go-to applicator because it includes 3 interchangeable attachments to fit different contours. The CoolCore Advantage treats the abdominal area and can reduce fat in a 35-minute treatment. The CoolFit Advantage treats inner thighs, and the CoolCurve+ Advantage™ is used for the flanks.
CoolAdvantage™ Plus
De-bulking larger areas such as the upper and lower abdomen with the CoolAdvantage Plus is the first step to creating contoured results. A 45-minute treatment can reduce fat on the hips and arms. We can even use this for fat that hangs over the waist.
CoolSmooth Pro™
Unlike the other applicators, the CoolSmooth Pro doesn't use suction to pull the treatment area between 2 plates during the cooling process. That's because this applicator is specifically designed for denser areas of "hard to pinch" fat that are difficult to suction, such as the outer thighs. The treatment is a bit longer, but worth it.
Reviews
"Hands down the best experience! I went to multiple consultations before deciding which doctor I wanted to go with for a breast augmentation, and after I visited Dr. Paul Gill, I knew he was the doctor I would choose! He is very knowledgeable and professional, and his staff is so friendly and so sweet."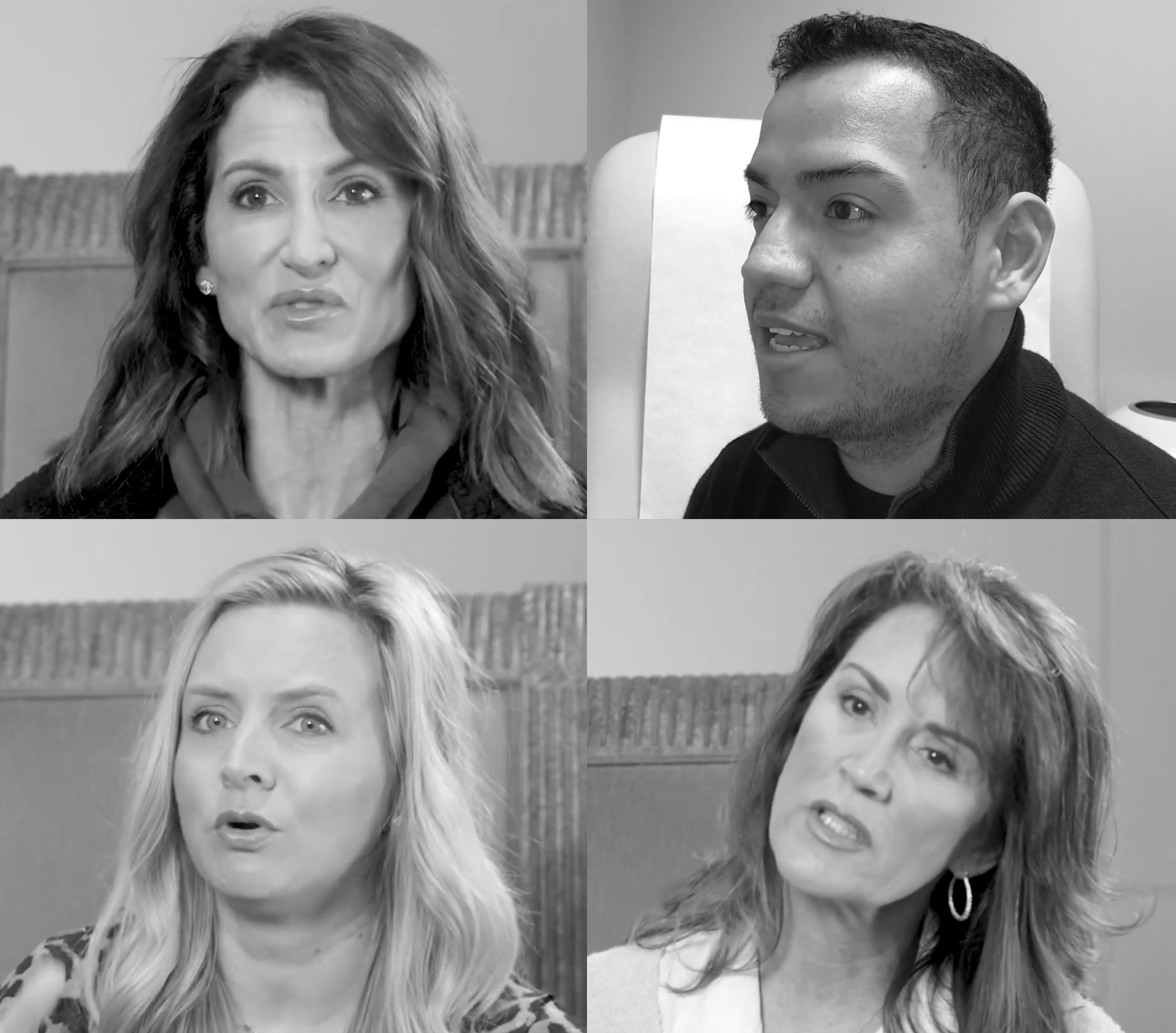 *Real Patients
What Is CoolSculpting Recovery Like?
Because CoolSculpting is a non-invasive treatment, you can expect to return to daily activities following your procedure. In most circumstances, patients can return to school or work immediately after their treatment. Temporary side effects can include bruising, stinging, redness, swelling, and some discomfort.
When Will I See CoolSculpting Results?
Expect to notice results within 3 weeks of your CoolSculpting procedure, although you will see the most obvious and dramatic results after the first 1 to 3 months.
How Much Does CoolSculpting Cost?
The cost of CoolSculpting in The Woodlands, Conroe, and Spring, TX, varies based upon the number of sessions recommended and your treatment goals. We'll discuss your cosmetic goals at your consultation to determine the most appropriate course of action to achieve those results. We'll also speak with you regarding any out-of-pocket expenses. For many patients, just one treatment is sufficient, while others might require more therapy sessions, depending on the quantity of fat being addressed.
Men and women who want targeted fat reduction without surgery choose CoolSculpting. You can request a consultation using the online form or call The Gill Center at (281) 853-5308 to schedule an appointment.
Back to Top