The Gill Center for Plastic Surgery & Dermatology
121 Vision Park Boulevard, Suite 100
Shenandoah, TX 77384
Phone: (281) 853-5308
Mon-Thurs: 8 a.m. – 4:30 p.m.
Friday: 8 a.m. – 2 p.m.

Laser Skin Resurfacing
Living in sunny Texas can take a toll on your skin. Sun exposure is the primary cause of wrinkles, discoloration, and rough, uneven skin tone. The Gill Center offers laser skin resurfacing in The Woodlands, TX, between Conroe and Spring, to restore a smooth, healthy, and youthful-looking glow to your skin. Under the direction of our board-certified dermatologist and plastic surgeon, we provide customized laser skin resurfacing treatments using state-of-the-art technology.
Drs. Paul & Anita Gill
Combining the science of plastic surgery and dermatology with the art of aesthetic procedures, Dr. Paul Gill and Dr. Anita Gill use their experience and expertise to create attractive results in a comfortable, patient-centered environment.
Meet Dr. Paul Gill
Meet Dr. Anita Gill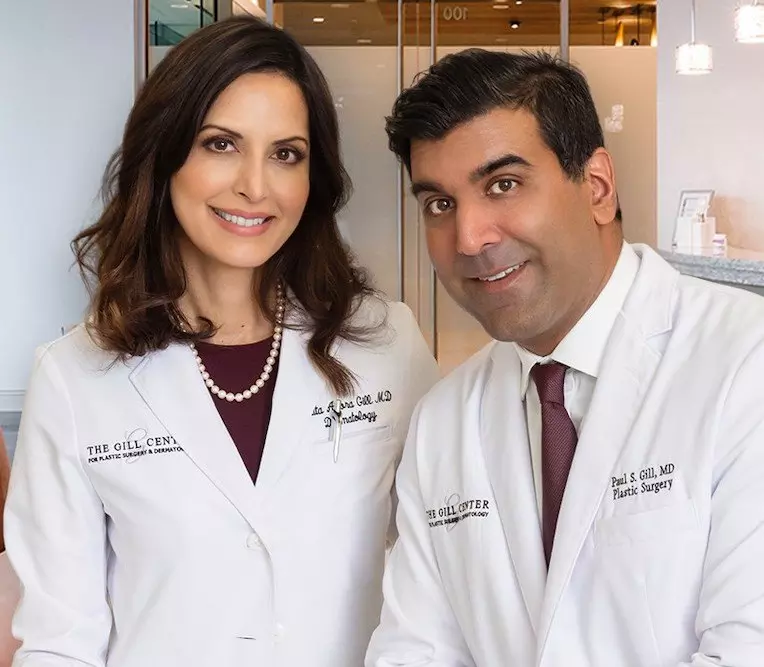 How Is Laser Skin Resurfacing Performed?
We use the versatile Palomar Icon for both laser skin resurfacing and intense pulse light (IPL) treatments at The Gill Center. The Icon's flexibility enables us to customize treatments based on each patient's needs and preferences. There are 3 types of laser skin resurfacing treatments using the Icon. These include:
Ablative Laser Treatments
Similar to dermabrasion or deep chemical peels, ablative lasers treat the skin's outer layers with a high level of control that permits the laser technician to minimize skin damage. An ablative laser skin resurfacing treatment can tighten skin and treat acne scars and wrinkles. Patients who get ablative laser treatments need to plan for some downtime, but usually only require a single procedure to get the desired results.
Non-Ablative Laser Treatments
Unlike ablative treatments, non-ablative laser treatments don't remove the outer layer of skin—the laser light simply makes micro-injuries to the skin cells to encourage natural skin healing. Non-ablative facials are great for addressing wrinkles and fine lines for patients who don't mind waiting 2 to 3 months to see results.
Fractional Laser Treatments
A fractional laser procedure delivers light energy in an array of precise microbeams that penetrate the skin to create tiny channels surrounded by untreated, healthy skin. These trigger the skin's healing process, replacing damaged skin with healthier, smoother skin. By adjusting the intensity of the laser, we can customize the treatment to meet each patient's needs for downtime and comfort.
What Is the Difference Between Laser Skin Resurfacing and IPL Treatments?
Laser skin resurfacing procedures are more intense than IPL photofacials, meaning they can more efficiently treat scarring, wrinkles, and lax skin. Our laser technician may first apply a topical numbing agent to the treatment area to minimize discomfort. The Icon laser also includes a built-in cooling system for additional comfort. During the treatment, the provider places a handheld device on the skin which delivers pulses of laser energy. After each pulse, the device is lifted and moved to an adjacent area.
How Long Does the Procedure Take to Perform?
The treatment time varies for each patient, but laser skin resurfacing usually takes at least 30 minutes.
Reviews
"Hands down the best experience! I went to multiple consultations before deciding which doctor I wanted to go with for a breast augmentation, and after I visited Dr. Paul Gill, I knew he was the doctor I would choose! He is very knowledgeable and professional, and his staff is so friendly and so sweet."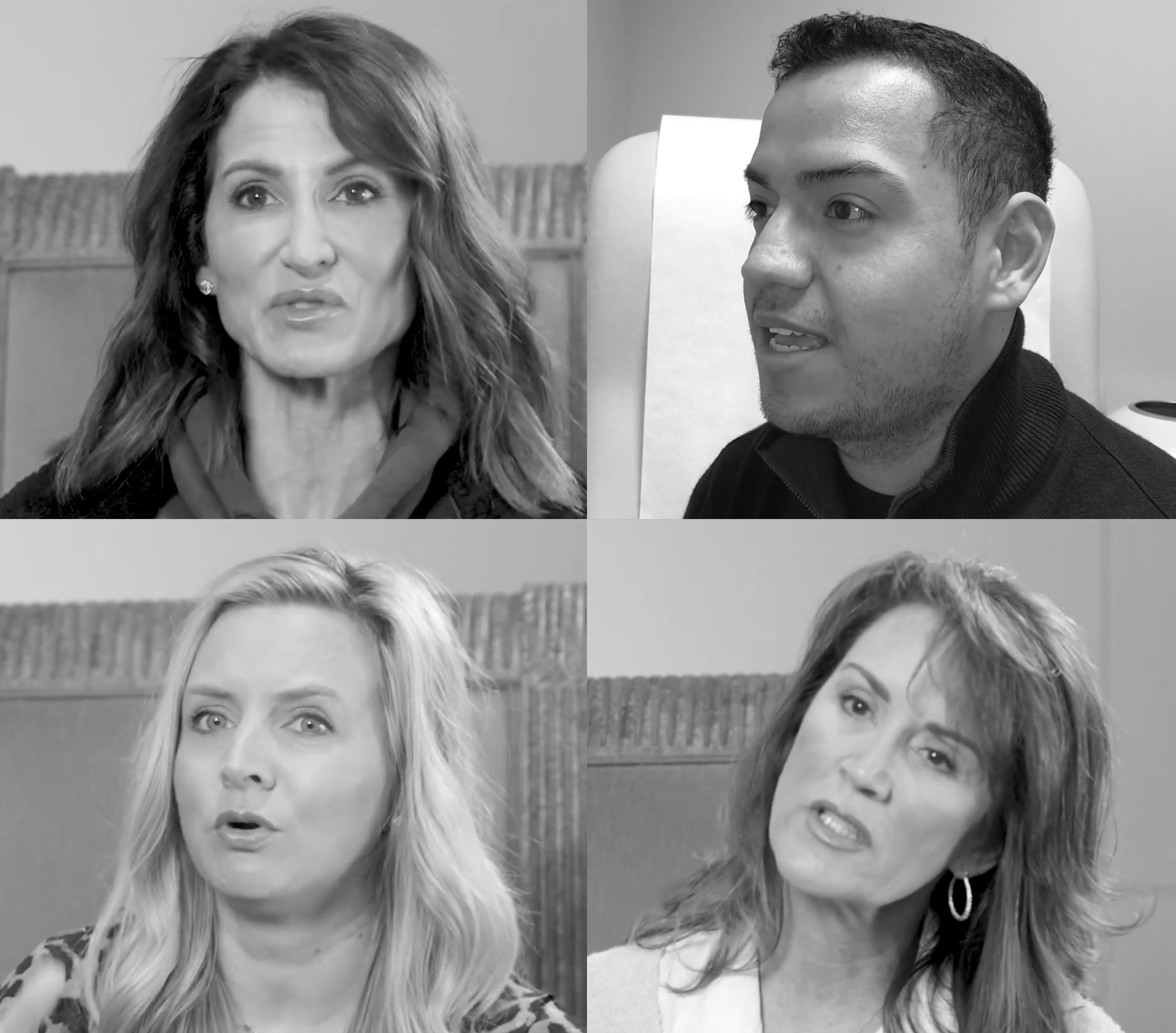 *Real Patients
What Is Recovery Like After Laser Skin Resurfacing?
The recovery after laser skin resurfacing depends on the type and intensity of the laser treatment. As mentioned, ablative laser skin resurfacing procedures involve more downtime than non-ablative or fractional procedures. Some patients may need a week or more before the skin heals after an ablative treatment.
Immediately following a fractional laser treatment, expect your skin to feel warm and appear red—similar to a sunburn. This usually resolves naturally within 1 to 3 days at most. After a few days, the skin becomes rough and starts to peel. These reactions gradually subside within 1 to 2 weeks after treatment.
At your consultation, we will discuss your skin rejuvenation treatment options, such as microneedling or a chemical peel.
How Much Does Laser Skin Resurfacing Cost in The Woodlands?
The cost of laser skin resurfacing in Conroe, Spring, and The Woodlands, TX, varies depending on the extent of the treatment and if you're planning to get multiple procedures. The price of laser procedures is less than that of cosmetic plastic surgery and can produce excellent results for the right patients.
If you want to reduce the appearance of wrinkles, skin damage, or scarring, laser skin resurfacing can help. Women and men choose The Gill Center because of our reputation for excellent results provided in a warm environment. You can request a consultation using the online form or call The Gill Center at (281) 853-5308 to schedule an appointment.
Back to Top