The Gill Center for Plastic Surgery & Dermatology
121 Vision Park Boulevard, Suite 100
Shenandoah, TX 77384
Phone: (281) 853-5308
Mon-Thurs: 8 a.m. – 4:30 p.m.
Friday: 8 a.m. – 2 p.m.

Ablative vs. Non-Ablative Laser Skin Resurfacing: What Is the Difference?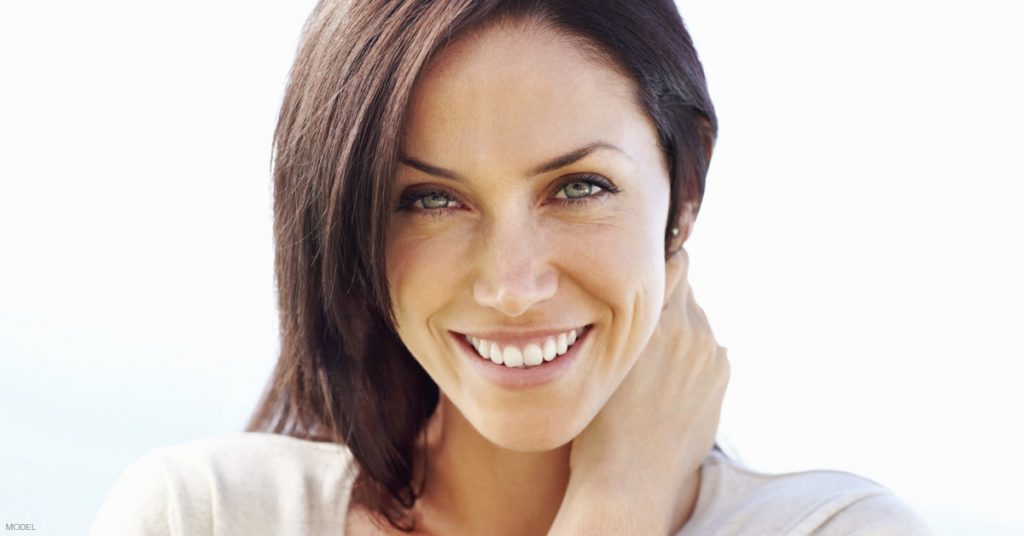 Cosmetic laser treatments make enjoying fresh, youthful skin easier than ever, but not all laser treatments are created equal. When it comes to choosing the right laser treatment for you, it's best to trust a board-certified dermatologist. In The Woodlands, TX, we offer both ablative and non-ablative lasers to treat as many different concerns as possible, as effectively as possible.
Read on to learn more about the differences between these lasers and discover which approach is your best option for revealing your healthiest, most radiant skin yet.
How does ablative laser skin resurfacing work?
Ablative laser skin resurfacing physically removes the top layer of damaged cells and stimulates collagen production in the skin's deeper layers. Think of it as a laser version of a chemical peel or dermabrasion treatment, with added precision to minimize skin damage.
Ablative lasers work beautifully for treating:
Wrinkles
Discoloration
Rough texture
Sun damage
Acne scars
You may also notice some skin tightening as collagen production increases over time. Most people see great results after just a single treatment.
How does non-ablative laser skin resurfacing work?
Non-ablative laser skin resurfacing creates microinjuries in the skin to stimulate collagen production with less recovery time (but milder results) than ablative resurfacing.
Non-ablative lasers work well for treating:
Fine lines
Discoloration
Sun damage
Mild acne scars
Typically, results develop gradually over time, with visible improvements appearing in 2 to 3 months.
Are ablative lasers more painful than non-ablative lasers?
Ablative laser treatments are more aggressive than non-ablative treatments. In both cases, however, your dermatologist will increase your comfort with either a topical or local anesthetic.
Non-ablative treatments typically only require a topical numbing cream, whereas ablative treatments may be more comfortable using an injectable numbing agent.
What is recovery like after ablative and non-ablative laser skin resurfacing?
After an ablative treatment, you may need about a week away from work. You'll likely have some scabbing and flaking as your skin heals during this time.
Nonablative recovery is typically faster. Your skin will be red and sensitive (similar to a sunburn) for a few days and will peel for a week or 2.
Which type of laser skin resurfacing is right for me?
The best way to determine the right resurfacing approach for your skin is to consult with a board-certified dermatologist or plastic surgeon. After carefully assessing your skin and talking over your goals, your provider will create a personalized laser treatment plan to create the refreshed, rejuvenated results you're looking for.
To see examples of the results you can expect from laser treatments such as Fraxel®, please visit our before-and-after photo gallery.
If you're in the Conroe or The Woodlands area and want to talk to a dermatologist about rejuvenating your skin, please contact us online or call (281) 853-5308 to get in touch. We look forward to hearing from you.
Tagged with: Cosmetic Dermatology • Laser Skin Resurfacing • Nonsurgical • Skin Care

* All information subject to change. Images may contain models. Individual results are not guaranteed and may vary.
Back to Top