The Gill Center for Plastic Surgery & Dermatology
121 Vision Park Boulevard, Suite 100
Shenandoah, TX 77384
Phone: (281) 853-5308
Mon-Thurs: 8 a.m. – 4:30 p.m.
Friday: 8 a.m. – 2 p.m.

Eyelid Surgery
At our practice in The Woodlands, TX, eyelid surgery (blepharoplasty) is one of the most popular procedures for both men and women who come here from Conroe, Cypress, Tomball, Spring, and surrounding communities. Dr. Paul S. Gill uses his excellent surgical technique in this delicate area to create a refreshed, more youthful-looking appearance for patients with drooping upper eyelids or puffy bags below the eyes.
Should I Get Eyelid Surgery?
Men and women who believe their upper or lower eyelids make them look older or tired all the time can benefit from blepharoplasty. Even though most patients are 40 or older, some younger patients have droopy, baggy eyelids that run in their families and are ideal candidates for the procedure. It's also important the individuals considering eyelid surgery are in good overall health and have realistic expectations about the outcome.
What Does Eyelid Surgery Cost in The Woodlands?
The average cost of eyelid surgery in The Woodlands, Conroe, and Spring, TX, ranges from $5,500 to $9,700. The actual cost of your eyelid surgery depends on whether you're having upper or lower eyelid surgery performed, or both. Most procedures are considered elective surgeries and won't be covered by health insurance. Insurance may cover some or all of the cost if your upper eyelids disrupt your vision.
Drs. Paul & Anita Gill
Combining the science of plastic surgery and dermatology with the art of aesthetic procedures, Dr. Paul Gill and Dr. Anita Gill use their experience and expertise to create attractive results in a comfortable, patient-centered environment.
Meet Dr. Paul Gill
Meet Dr. Anita Gill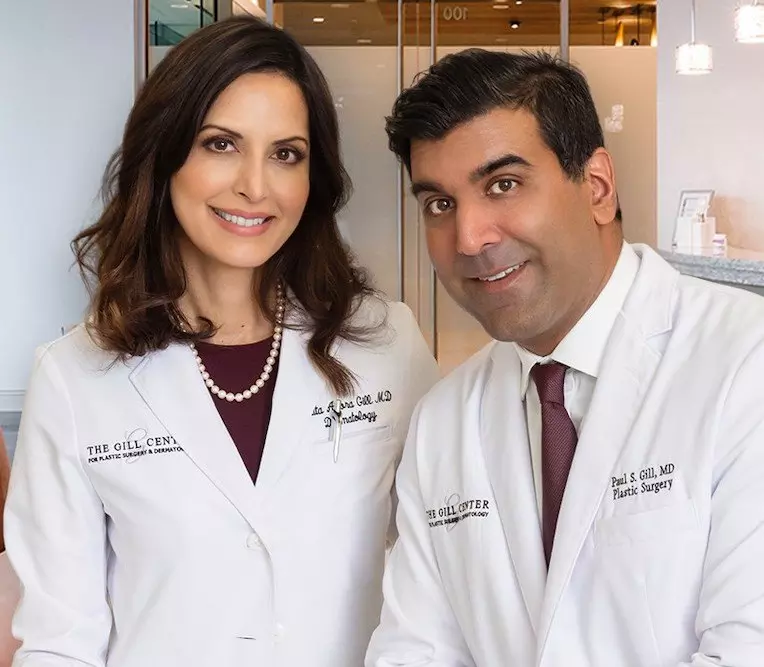 Benefits of Eyelid Surgery
Eyelid surgery can improve your appearance in several ways when performed by a board-certified plastic surgeon such as Dr. Gill. Even though the skin around the eyes will continue aging even after the procedure, you can expect the results of eyelid surgery to last for years.
Eyelid surgery is an excellent approach for men and women concerned about:
Loose or sagging skin that creates folds or disturbs the natural contour of the upper eyelid, sometimes impairing vision
Excess fatty deposits that appear as puffiness in the upper eyelids
Bags under the eyes
Droopiness of the lower eyelids, showing white below the iris (colored portion of the eye)
Excess skin and fine wrinkles of the lower eyelid
Other signs of aging that can occur around the eyes, such as crow's feet and dark circles, require a different treatment approach for correction. Nonsurgical procedures, such as BOTOX® Cosmetic or dermal filler injections, may be a better path for you.
How Is Eyelid Surgery Performed?
Dr. Gill performs eyelid surgery as an outpatient procedure at one of the hospitals or surgery centers in Houston and The Woodlands where he has medical privileges. He typically uses a form of anesthesia called "twilight sedation" for eyelid surgery, which avoids the side effects of a general anesthetic. The surgery's duration depends on if you're having upper or lower eyelid surgery, or both. Dr. Gill creates a customized surgical plan based on his physical exam and the discussion you have with him during the consultation.
Upper Eyelid Surgery
Dr. Gill begins upper eyelid surgery by making an incision in the lid's natural crease. This makes the scar virtually imperceptible. Working through this incision, Dr. Gill separates the skin from underlying fatty tissue and muscle, removes excess fat, and often trims sagging skin and muscle. He finishes the procedure by carefully suturing the incision.
Lower Eyelid Surgery
This procedure may involve incisions made either on the exterior or interior of the lid. For patients who need to have excess skin and fat removed, Dr. Gill will make incisions that are carefully concealed on the outside of the lid. Many patients, however, only need to have a pocket of fat beneath the lower lids removed or repositioned. In those cases, he can perform what's called a transconjunctival blepharoplasty, making incisions on the inside of the lids. This procedure is fairly common for younger patients.
Reviews
"Hands down the best experience! I went to multiple consultations before deciding which doctor I wanted to go with for a breast augmentation, and after I visited Dr. Paul Gill, I knew he was the doctor I would choose! He is very knowledgeable and professional, and his staff is so friendly and so sweet."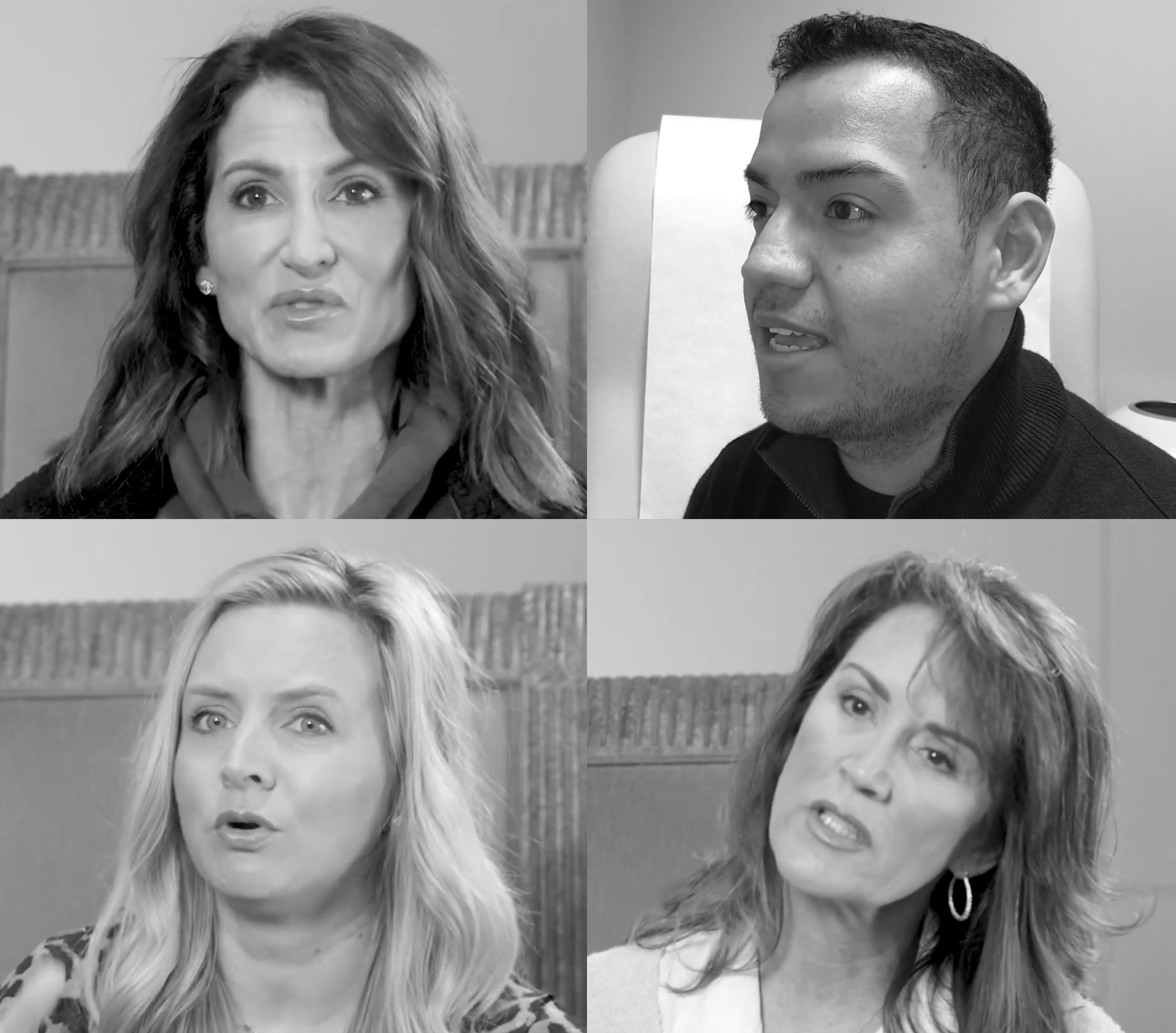 *Real Patients
What Is Recovery Like After Eyelid Surgery?
Dr. Gill provides each patient with detailed instructions to help with the recovery process. Most patients should expect to take a week off from work. Cold compresses can help minimize discomfort, swelling, and bruising in the days following surgery, along with medication if needed. Keeping the head elevated is important and patients who wear contact lenses will have to use eyeglasses instead for about 2 weeks.
Women and men considering eyelid surgery travel from throughout Texas to The Woodlands to have Dr. Gill perform their procedures. He's a board-certified plastic surgeon with the experience, training, and bedside manner that sets him apart from most other surgeons. Request a consultation using the online form to meet privately with Dr. Gill or call our office at (281) 853-5308 to schedule an appointment.
Back to Top