The Gill Center for Plastic Surgery & Dermatology
121 Vision Park Boulevard, Suite 100
Shenandoah, TX 77384
Phone: (281) 853-5308
Mon-Thurs: 8 a.m. – 4:30 p.m.
Friday: 8 a.m. – 2 p.m.

Banish Blemishes With Laser Skin Resurfacing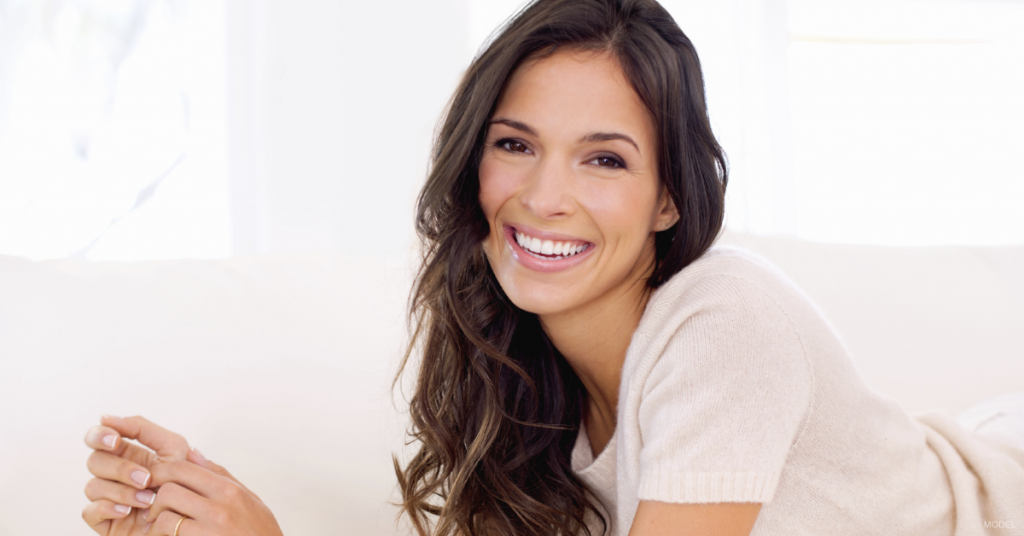 Facial blemishes of all types can make people self-conscious. Skin discoloration, acne scars, melasma, and other flaws can be treated with laser skin resurfacing at our practice in The Woodlands, Texas. Having a board-certified dermatologist, such as Dr. Anita Gill, perform laser skin treatments ensures safe and effective results for patients who want clear, healthy skin.
Treating Skin Blemishes
Because there are so many types of facial blemishes, we use the versatile Palomar Icon laser. The multi-tasking platform offers both fractional laser and intense pulsed light (IPL) technology and includes a variety of handheld attachments to perform different types of treatments.
Fractional laser skin resurfacing, which is often associated with minimizing wrinkles and improving the skin's texture, targets the skin's outer layer with pinpoint beams that penetrate to the dermal layer below. Unlike fully ablative laser treatments—which remove the skin's top layer—fractional laser skin resurfacing leaves most of the skin undamaged. This intact, undamaged skin surrounding the channels created by the laser helps jump-start the healing process, prompting the production of new collagen and cell turnover.
This technology is best for targeting specific types of conditions, such as age spots, hyperpigmentation, and acne scarring.
IPL photofacials also use thermal (heat) energy to improve the skin's appearance. Instead of the pinpoint precision of laser treatments, however, IPL procedures deliver broad-spectrum visible light at multiple wavelengths that can attack multiple concerns at the same time. IPL treatments are less intense than laser skin resurfacing, which means there is little downtime, but you need a series of sessions to get the desired results.
The IPL technology is best used to treat excess or uneven pigmentation and help reduce age spots, sunspots, freckles, and melasma. It's also effective at minimizing redness caused by broken capillaries and rosacea. IPL is used more often if a patient has very small blood vessels or brown discoloration from sun damage in an area such as the face, chest, arms, or back.
Laser vs. IPL: Which Is Right for You?
Laser skin resurfacing is best for treating wrinkles, loose skin, uneven texture, and acne scarring because it's more intense than IPL photofacials. For many of the skin blemishes that patients want to treat, IPL is often the way to go.
Protecting Your Skin
Whether you get laser skin resurfacing or IPL photofacials to address your blemishes, it's important that your daily skincare regimen includes steps to prevent them from recurring. It can't be said too many times—applying a broad-spectrum sunscreen every day is the single most important thing you can do to maintain the health and youthfulness of your skin. It's also helpful to use medical-grade skincare products.
If you're looking in The Woodlands, TX, area for an experienced dermatologist to treat a skin blemish, request a consultation using the online form to meet with Dr. Anita Gill or call us at (281) 853-5308 to schedule an appointment.
Tagged with: ipl photofacials • laser skin treatments • melasma treatment • skin blemishes

* All information subject to change. Images may contain models. Individual results are not guaranteed and may vary.
Back to Top