The Gill Center for Plastic Surgery & Dermatology
121 Vision Park Boulevard, Suite 100
Shenandoah, TX 77384
Phone: (281) 853-5308
Mon-Thurs: 8 a.m. – 4:30 p.m.
Friday: 8 a.m. – 2 p.m.

Thinking About Getting Breast Implants?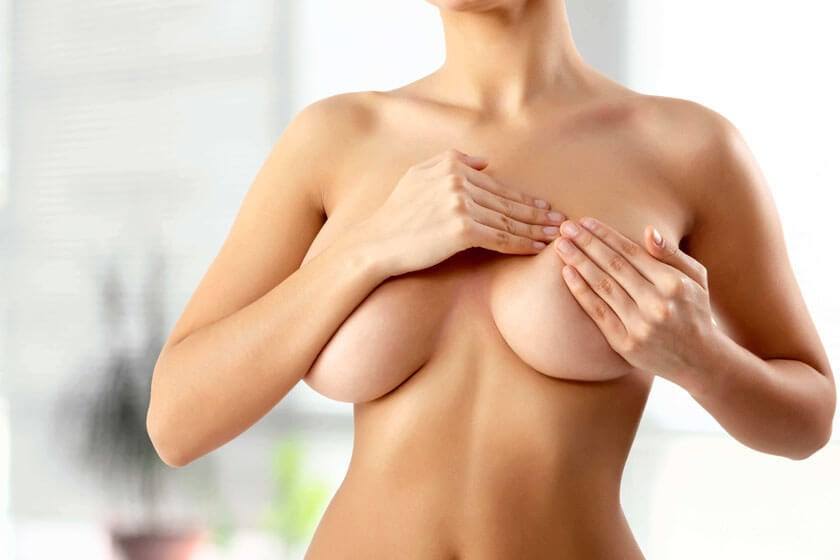 Breasts are an essential part of a woman's body, and their size depends on several factors, mainly on our genes. Many women are unhappy with their small breast size. To solve this problem, the cosmetic industry offers a lasting and effective solution in the form of breast implants. Breast implants give breasts more volume and projection.
What Are Breast Implants?
Breast implants are prosthetic devices that are placed in the breasts during a surgical breast augmentation procedure. These implants are silicone shells filled with either silicone gel or a saline solution. Breast implants can be smooth or textured and teardrop-shaped or round. They are filled to various sizes to fit patients' desired results.
How to Know If You Are a Candidate for Breast Implants
Getting breast implants is a procedure that patients undergo to achieve beauty goals and involves bodily changes, so patients should be completely sure it's right for them before saying yes to the treatment. The following are factors that make for an ideal breast augmentation candidate: • You are at an age where your breasts have fully developed but are unsatisfied with their volume and projection. • You feel your breasts are asymmetrical in terms of size. • You are in good health. • Your goals and expectations are realistic. If the points mentioned above describe you, then you may want to opt to get breast augmentation surgery.
Preparation for Breast Augmentation
In order to prepare for breast augmentation surgery, you may need to do the following: • Get a medical evaluation performed • Stop taking certain medications, including NSAIDs • Start taking some medications as requested by your surgeon • Stop smoking, as this can affect the healing process after your procedure You will also need to gather as much information as you can from your surgeon and ask him any questions that you may have. Feeling more informed about the procedure is the best way to feel as comfortable with it and prepared for it as possible.
The Breast Implant Surgery
For your comfort, your surgeon will first administer general anesthesia or local anesthesia with intravenous sedation. Next come incisions that your surgeon will make in various areas depending on your needs and goals. Once the incisions are made, pockets are made in the tissue and the breast implants are inserted. The procedure and positioning of the implants depend on your aesthetic goals. After the implants have been placed, the incisions are closed using sutures. The results do not take time and can be seen immediately.
Recovery After the Surgery
Once the breast augmentation surgery is complete, you will be monitored for an hour or so before being discharged. Your surgeon will wrap your breasts in dressings or bandages to support them. You will be given instructions and medications by your surgeon and will be advised to take time off of work and to avoid performing vigorous activities. You will also need to go for follow-up appointments during your healing process.
Speaking with an Experienced Medical Professional
Take the first step towards your breast augmentation procedure – contact our office and schedule an appointment for a consultation. Experienced plastic surgeon Dr. Paul Gill will be happy to answer your questions and create a surgical plan for your procedure.
Tagged with: Breast Augmentation • Breast Augmentation + Lift • Dr. Paul S. Gill • The Gill Center

* All information subject to change. Images may contain models. Individual results are not guaranteed and may vary.
Back to Top