The Gill Center for Plastic Surgery & Dermatology
121 Vision Park Boulevard, Suite 100
Shenandoah, TX 77384
Phone: (281) 853-5308
Mon-Thurs: 8 a.m. – 4:30 p.m.
Friday: 8 a.m. – 2 p.m.

Recovery After Breast Augmentation With Lift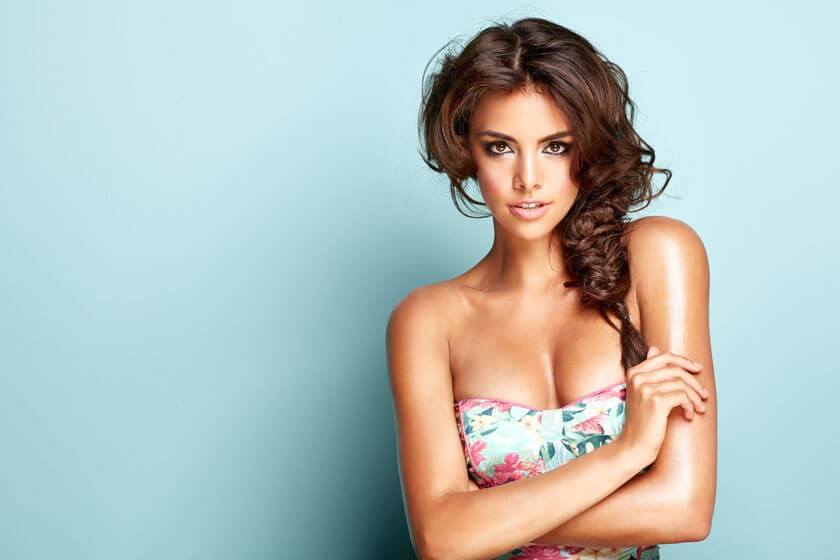 One of the inevitable realities for women is that their breasts will begin to sag and lose their fullness at some point. This can occur after having children, losing a significant amount of weight, or simply aging. If this sounds familiar and you would like to regain the shape and perkiness of your breasts, breast augmentation combined with a breast lift can help. When I perform breast augmentation at my practice in The Woodlands, TX, either as a standalone procedure or combined with a lift, I thoroughly explain what patients can expect during the recovery period.
Do I Need a Breast Lift With Augmentation?
One of the most common questions asked by women who are considering breast augmentation is if they can get the results they want without a breast lift. This is understandable because a breast lift almost always involves additional incisions. The answer to this question depends on the laxity of the breast skin and the degree of ptosis—the clinical word for sagging. Even patients with mild sagging may be better off including a lift with augmentation. The reason is that breast implants may make the sagging worse without the support provided by a breast lift.
This is something that can only be accurately determined through a physical exam during your consultation. You can learn more about the process in our related blog post and in this RealSelf.com explanation.
What's the Fastest Way to Recovery From Breast Augmentation?
As with all elective cosmetic procedures, recovery time varies from patient to patient. To ensure the good blood circulation that aids your recovery process, begin moving around as soon as possible, even on the day of the surgery.
Four weeks of your augmentation mastopexy recovery should be spent wearing a supportive post-surgical bra. This will help your tissues heal without complications. After this period, it's acceptable to switch to a sports bra or another bra that does not have any underwire.
I recommend patients take a week off from work that doesn't require strenuous physical activity. If your job is more physically demanding, you'll need to plan for additional time off.
If you're anxious to get back to the gym, it's usually okay to begin some light cardio workouts after 2 weeks, as long as it doesn't involve upper body exercises. If you have any questions, I encourage you to call our practice at any time. I provide detailed post-op instructions that will help minimize discomfort and speed the healing process.
Getting Started
For patients who are considering cosmetic breast surgery, the most important choice to make is your plastic surgeon. Start with finding a board-certified plastic surgeon and then evaluate his or her training, experience, and the results they display in their patients' before-and-after photos.
If you're considering a breast lift or breast augmentation in The Woodlands, TX, area, you can contact us using the online form or call us at (281) 853-5308 to schedule an appointment.
Dr. Paul Gill, a plastic surgeon, has performed numerous augmentation mastopexy procedures and has a deep understanding of the augmentation mastopexy recovery process.
Tagged with: Breast Augmentation • breast lift • Dr. Paul S. Gill • The Gill Center

* All information subject to change. Images may contain models. Individual results are not guaranteed and may vary.
Back to Top