The Gill Center for Plastic Surgery & Dermatology
121 Vision Park Boulevard, Suite 100
Shenandoah, TX 77384
Phone: (281) 853-5308
Mon-Thurs: 8 a.m. – 4:30 p.m.
Friday: 8 a.m. – 2 p.m.

When Is the Right Time to Start BOTOX®?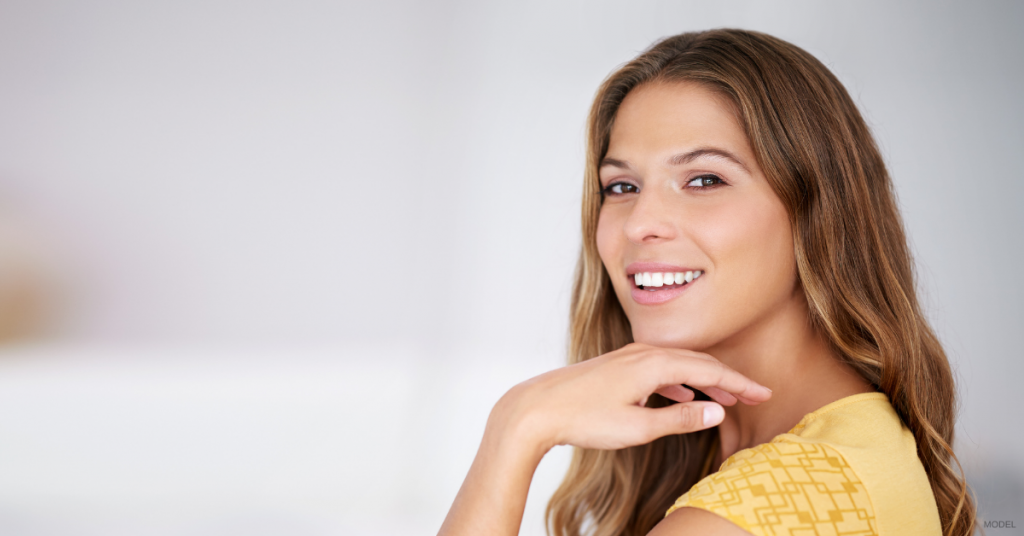 Have you heard of "preventative BOTOX" or "baby BOTOX"? Phrases such as these get coined a lot in the field of aesthetic medicine and, in some cases, should be taken with a grain of salt. In this case, however, the techniques involved can provide excellent benefits for younger BOTOX patients at our practice in The Woodlands, TX.
How Does Preventative BOTOX Work?
Getting BOTOX injections in your mid-to-late 20s helps prevent (or, more accurately, delay) the onset of certain wrinkles for the same reason it works to minimize wrinkles in later years. BOTOX (and Dysport®) are botulinum toxins, a type of drug called a neuromodulator that relaxes muscles by intercepting signals sent from the nervous system to tiny facial muscles at the injection sites.
These locations, such as between the eyes just above the bridge of the nose and in the forehead, are where "expression lines," or dynamic wrinkles, develop. Think crow's feet, vertical worry lines, and horizontal forehead wrinkles. By relaxing these muscles, lines that have already developed disappear. Preventative BOTOX works by minimizing the development of these lines.
What Is 'Baby BOTOX'?
The baby BOTOX technique involves taking a more conservative approach to treating early signs of aging by using smaller doses of either BOTOX or Dysport. Most patients want to reduce fine lines but in a way that looks natural and not "frozen." You can see how these results appear in our gallery of BOTOX before-and-after photos featuring some of our actual patients. Getting smaller doses of BOTOX, however, may require patients to return more often to "top off" their treatments.
Why Are Preventative and Baby BOTOX Trending?
In decades past, most BOTOX patients started getting injections in their late 30s or even early 40s to erase wrinkles formed by a lifetime of squinting, frowning, smiling, and making other expressions. That was before the concept of "prejuvenation" emerged with the Instagram generation, prompted by younger individuals who wanted to create selfies communicating an energetic youthfulness.
In fact, many younger BOTOX patients combine the wrinkle-prevention procedure with lip injections using fillers to create plumper lips.
The influence of social media cannot be underestimated when it comes to aesthetic trends, including preventative and baby BOTOX. This social media presence often spurs many patients to ask if you can start BOTOX too early or if it will stop producing the desired results at some point.
When should you start getting BOTOX or Dysport injections? That's a personal choice you can make after discussing your options with a board-certified plastic surgeon or dermatologist. As for the idea of developing a resistance to BOTOX, that is possible but fairly rare. Clinical trials performed by the maker of BOTOX showed that no more than 1.5% of patients developed any "neutralizing antibodies" to the drug.
Is Now the Time for BOTOX?
If you're considering getting BOTOX and live in Conroe, Spring, or other areas surrounding The Woodlands, TX, contact us using the online form to request a consultation or call our office at (281) 853-5308 to schedule an appointment.
Tagged with: baby botox • lip injections • prejuvenation • preventative botox

* All information subject to change. Images may contain models. Individual results are not guaranteed and may vary.
Back to Top