The Gill Center for Plastic Surgery & Dermatology
121 Vision Park Boulevard, Suite 100
Shenandoah, TX 77384
Phone: (281) 853-5308
Mon-Thurs: 8 a.m. – 4:30 p.m.
Friday: 8 a.m. – 2 p.m.

The Secret of RADIESSE® Injections: Calcium Hydroxylapatite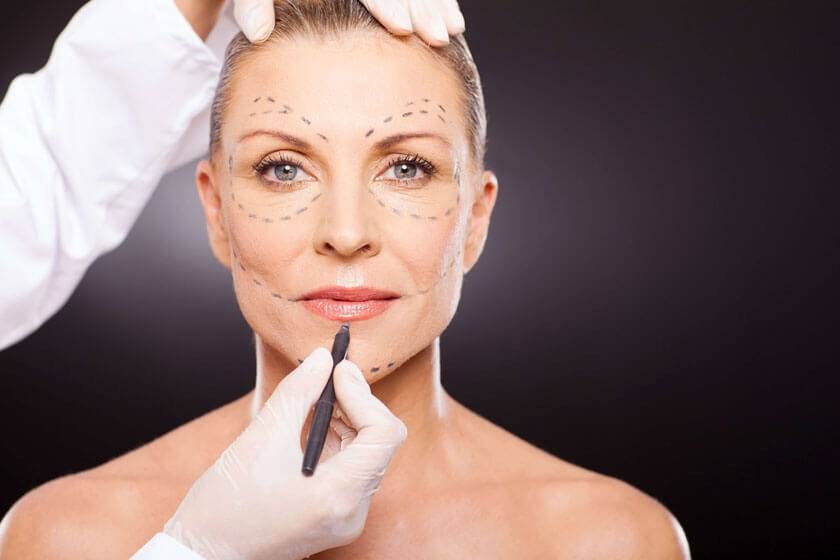 Dermal filler injections help to reduce wrinkles or depressions that appear on the face. The filler is usually injected under the skin, which results in the skin filling out and tightening for a rejuvenated look. One of the most popular fillers is RADIESSE®.
What Makes RADIESSE So Effective?
This safe FDA-approved dermal filler is one of the most effective injectables available on the market. It leads to immediate improved contours and correction of wrinkles. What makes it work so well is the substance present in the solution, Calcium Hydroxylapatite (CaHa). The CaHa in RADIESSE is a synthetic biocompatible substance that is also naturally found in the body.
It comes in the form of microspheres suspended in a gel solution. When RADIESSE is injected, the microspheres form a sort of scaffolding beneath the skin, adding volume immediately. With time, RADIESSE is slowly and safely absorbed into your body. The microspheres help to stimulate natural collagen production. As your body absorbs the RADIESSE, your collagen production keeps increasing, leading to skin that looks naturally healthier.
Who Should Consider RADIESSE ?
You may be a good candidate for RADIESSE if you are not allergic to any of the components of this filler, do not have any bleeding disorders, and are not pregnant or breastfeeding. RADIESSE is also excellent for anyone who wants to erase wrinkles without undergoing surgery. It needs to be noted that RADIESSE cannot stop the aging process; it can only help in keeping the lines and wrinkles at bay. And while its effects will be long-lasting, they will not be permanent.
The Treatment Procedure
The RADIESSE injection procedure is very simple. The physician will identify the area to be treated and then inject RADIESSE under the skin. Since RADIESSE also contains lidocaine, which is a local anesthetic, you should feel very little discomfort at the time of injection and immediately afterward. Unlike some injectables, there is no fear of RADIESSE migrating to other parts of the body. The composition is similar to that to the minerals present in our teeth and bones, and therefore RADIESSE is considered safe.
You can start seeing improvements immediately after being injected. You can get on with your regular everyday activities after the injection, meaning there will be no downtime required after this treatment. Exposure to extensive heat and heavy-duty work should be avoided for at least 24 hours after the injection treatment. You might experience mild irritation and sensitivity in the injected area for a couple of days. Some people may experience mild bruising on the site, which could last for a few days. The skin will feel younger, softer, and completely natural after a RADIESSE injection. Its effects can last up to a year or more.
How Does RADIESSE Compare to Other Dermal Filler Options?
Restylane® and JUVEDERM® are two alternative options to RADIESSE. Here's how they compare:
Restylane
Restylane is a hyaluronic acid-based dermal filler that is available in different formulations. Refyne & Defyne treat smile and laugh lines around the mouth, with the former addressing early signs of aging and the latter addressing moderate to severe wrinkles and lines.
Restylane's Lyft formulation can restore volume across the face, particularly for reviving sunken cheeks. Silk enhances the plushness of the lips, while filling in fine lines around the mouth. Restylane products typically range from 6 to 18 months.
JUVEDERM
The JUVEDERM family of fillers are also hyaluronic acid-based. VOLUMA is ideal for replenishing volume in the mid-face and can last for up to 2 years. VOLLURE treats moderate-to-severe wrinkles all over the face, though it is particularly effective at smoothing away nasolabial folds and other lines around the mouth and nose. VOLBELLA is a popular lip augmentation treatment that also minimizes fine lines around the lips.
BOTOX® and Dysport®
While not dermal fillers, neuromodulators like BOTOX and Dysport can ease dynamic expression lines, complementing RADIESSE's ability to target static wrinkles. Some patients choose to combine these treatments as part of a liquid facelift for comprehensive facial rejuvenation.
Get In Contact to Find Out More About RADIESSE
There are many dermal fillers out there. To find out which filler is ideal for your skin, get in touch with our office by requesting a consultation or calling us at (281) 853-5308. Dr. Paul Gill, a board-certified plastic surgeon, and Dr. Anita Gill, a board-certified dermatologist, will be available to answer your questions and provide guidance.
Tagged with: Dr. Paul S. Gill • Injectable Fillers • RADIESSE • The Gill Center

* All information subject to change. Images may contain models. Individual results are not guaranteed and may vary.
Back to Top