The Gill Center for Plastic Surgery & Dermatology
121 Vision Park Boulevard, Suite 100
Shenandoah, TX 77384
Phone: (281) 853-5308
Mon-Thurs: 8 a.m. – 4:30 p.m.
Friday: 8 a.m. – 2 p.m.

Liposuction vs. CoolSculpting®: Which Is Right for You?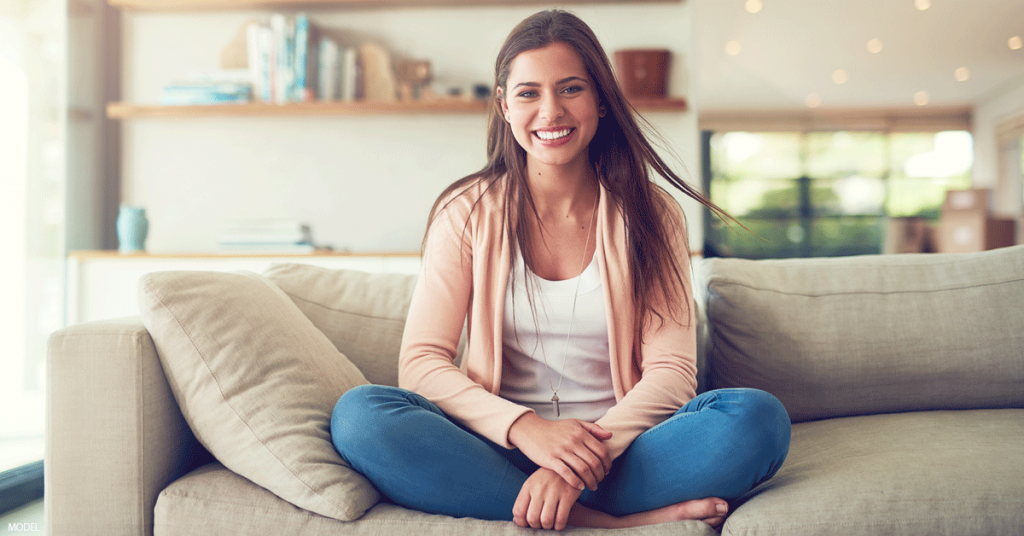 It's probably not a surprise that unwanted body fat is the top cosmetic concern for both women and men, according to a 2019 survey conducted by the American Society for Dermatologic Surgery. It's one of the reasons that both liposuction and CoolSculpting are so popular at our practice in The Woodlands, TX.
Patients often ask us if one of the procedures is "better" than the other. The answer is that both are very effective for the right patients and what they want to be treated. In this blog post, we'll describe how each procedure works, who are good candidates for the treatments, and the advantages and limitations of the two options. Additionally, we'll explain what to expect during the recovery following the different procedures.
Comparing Liposuction and CoolSculpting
The best way to compare these two treatments is by answering a series of questions.
How does each procedure work?
There are multiple types of liposuction, but all of them remove unwanted fat using a long, thin tube called a cannula. The key to successful liposuction procedures, regardless of the technique used, is the surgeon's skill. At The Gill Center, I perform tumescent liposuction, a manual technique that involves making small incisions and saturating the area with a solution that includes both a local anesthetic and epinephrine to make the fat swollen and firm. I then use the cannula to break up the fatty tissue and suction it from the body.
CoolSculpting, on the other hand, is a non-surgical procedure that freezes fat cells using a specialized applicator attached to the treatment area. Cold temperatures kill fat cells without damaging the skin or surrounding tissue. The body naturally removes the cells through its lymphatic system, a process that can take a few months.
Who is a good candidate?
Patients considering either surgical or nonsurgical fat reduction should be in good overall health and not significantly overweight. Neither liposuction nor CoolSculpting is a weight-reduction procedure. Good candidates for either procedure want to reduce pockets of stubborn fat that cause unwanted bulges. Women and men who exercise regularly and eat a healthy diet can get frustrated by these areas of fat and turn to liposuction or CoolSculpting as potential solutions.
What are the advantages?
The advantages of each treatment are clear. As a non-invasive procedure, CoolSculpting offers the benefit of treatment with no downtime, and it's more affordable than surgery. Once limited to treating only a few areas of the body, CoolSculpting is now much more versatile, with applicators designed to fit nearly any area. Liposuction, on the other hand, offers more immediate and predictable results. It can also reduce fat more dramatically than CoolSculpting.
 Are there any risks?
As you can probably imagine, non-invasive treatments are inherently less risky than surgical procedures. Some patients report minor side effects after CoolSculpting, such as soreness, but that's about it. Liposuction involves the same risks as any elective procedure, such as bleeding, swelling, and infection. When performed by a board-certified plastic surgeon in an accredited surgical setting, however, those risks are minimal.
What's recovery like?
As mentioned earlier, CoolSculpting doesn't involve a recovery period. Patients can return to their usual activities immediately, even though there may be some lingering discomfort. Liposuction patients are typically able to return to work and non-strenuous activities within a day or two. Some patients may need to take more time off work, depending on the extent of the surgery. It's important for all liposuction patients to get plenty of rest in the first few days following the procedure.
What results can patients expect?
Liposuction creates significant results by both reducing the amount of unwanted fat in a given area and re-shaping the remaining fat for an attractive contour that complements the rest of your body. While CoolSculpting can also create good results, the effects won't be as deep or significant as those of liposuction. Two CoolSculpting treatments may be required for an optimal outcome.
Learn More About Liposuction and CoolSculpting
People from Conroe to Spring, Texas, choose The Gill Center for body contouring treatments because of the consistently excellent results we create. If you want to reduce fat in specific areas, contact us using the online form to request a consultation or call our office in The Woodlands at (281) 853-5308 to schedule an appointment.
Tagged with: coolsculpting recovery • liposuction recovery • liposuction vs coolsculpting • nonsurgical fat reduction

* All information subject to change. Images may contain models. Individual results are not guaranteed and may vary.
Back to Top