The Gill Center for Plastic Surgery & Dermatology
121 Vision Park Boulevard, Suite 100
Shenandoah, TX 77384
Phone: (281) 853-5308
Mon-Thurs: 8 a.m. – 4:30 p.m.
Friday: 8 a.m. – 2 p.m.

4 Reasons You're a Good Liposuction Candidate (And 2 Why You're Not)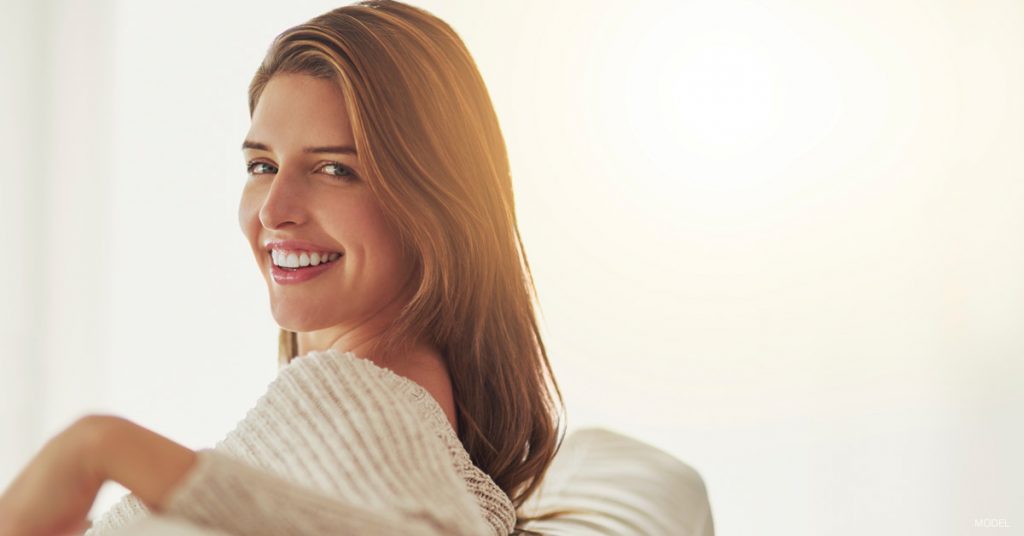 Wanting to eliminate excess fat is one of those goals shared by most men and women in the U.S. That's one reason liposuction is among the most popular cosmetic surgery procedures performed in the nation. Not everyone who thinks liposuction can help them are necessarily good candidates for the procedure. As a plastic surgeon in The Woodlands, TX, I need to realistically assess each person who comes in for a liposuction consultation to determine if the surgery will be safe and effective.
Some of the factors involved include the quality of the patient's skin, the patient's expectations, and his or her body mass index (BMI). In this post, I'll explain 4 reasons why someone is an ideal candidate for liposuction, along with 2 concerns that are reasons to avoid the procedure.
Reasons for Getting Liposuction
Individuals considering liposuction can benefit for a number of reasons. Determine if you're a good candidate by reviewing the information below:
You work out and eat a healthy diet but still have pockets of unwanted fat—It can be frustrating to put in the work, watch what you eat, and still feel uncomfortable with your waistline, thighs, or other areas of the body.
Your goal is targeted fat reduction, not losing weight—Women and men who aren't within 20 pounds of their target weight are typically not considered good candidates for liposuction. It is not weight-loss surgery. In Woodlands, TX, patients can find weight-loss specialists who can help them get down to a healthier weight.
It can reduce fat in virtually any area of the body—The versatility of liposuction makes it an ideal solution for many patients concerned about specific areas. This includes the neck, love handles, bra fat, knees, buttocks, and just about anywhere fat tends to accumulate.
You want long-term results that are more dramatic than nonsurgical fat reduction results—Treatments such as CoolSculpting® are good options for patients who want to target specific areas without the downtime or cost of surgery. Liposuction, however, produces results that can't be matched by nonsurgical treatments. The outcomes will last a long time, too, if patients maintain a healthy lifestyle.
Why You May Not Be a Good Liposuction Candidate
As mentioned earlier, some patients have expectations for results that liposuction can't meet. It's best not to undergo the procedure in those cases because that patient won't be happy.
A couple of other reasons that I recommend patients not get liposuction include:
The amount of fat a patient wants removed exceeds what is safe—This may be true even for patients with BMIs within a healthy range. The most fat that can be removed safely is probably about 6 to 8 pounds. Removing more than that increases the risk of complications. If necessary, a patient may choose to schedule separate liposuction procedures to remove more than 8 pounds of fat.
Loose skin or cellulite in the treatment area will look deflated and lead to disappointing results—Skin that's lost its elasticity won't "snap back" once the fat is removed. The same problem occurs if there's cellulite in the target area. This is an issue that can be discussed during the consultation.
Liposuction can produce excellent results, as you can see in our gallery of before-and-after photos featuring some of my actual patients. If you want to discuss your options and see if you're a good liposuction candidate, contact us using the online form to request a consultation or call us at (281) 853-5308 to schedule an appointment.
Tagged with: liposuction • weight loss surgery

* All information subject to change. Images may contain models. Individual results are not guaranteed and may vary.
Back to Top