The Gill Center for Plastic Surgery & Dermatology
121 Vision Park Boulevard, Suite 100
Shenandoah, TX 77384
Phone: (281) 853-5308
Mon-Thurs: 8 a.m. – 4:30 p.m.
Friday: 8 a.m. – 2 p.m.

Is Liposuction Permanent? Top Liposuction FAQs Answered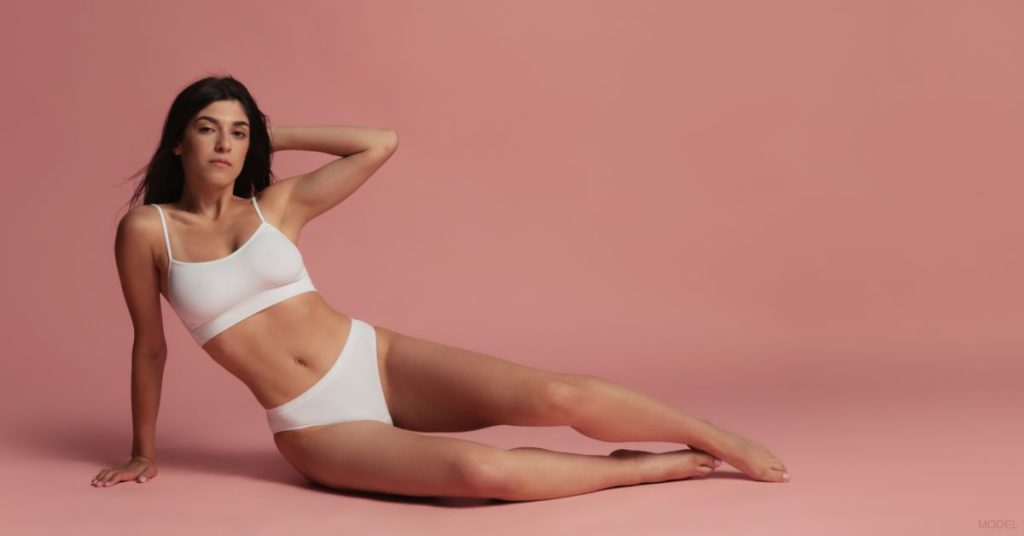 If you are looking to slim and contour stubborn pockets of fat, liposuction may be the right procedure for you. It's often an excellent solution for those who have tried diet and exercise but are still plagued with areas of fat that keep them from getting the body they want. To help you determine if this procedure can achieve your goals, we have compiled some frequently asked questions about the procedure.
What Happens During Liposuction?
Liposuction is a surgical technique that improves the body's contours by removing excess fat deposits between the skin and muscles. At The Gill Center, Dr. Paul Gill uses a manual tumescent liposuction technique that he customizes to meet each patient's specific needs.
He first makes small incisions at the treatment site, then saturates the fatty tissue with a solution of lidocaine and epinephrine that causes the tissue to swell and become firmer. This makes it easier to break up and remove the fat, which he suctions out with a thin tube called a cannula. Once complete, the incisions are closed. You can learn more about the tumescent liposuction procedure in a previous blog post.
Where Can I Get Liposuction?
Liposuction removes unwanted fat in virtually any part of the body, including areas such as:
Upper arms, underarms, and chest
Thighs
Buttocks, hips, and flanks
Abdomen and back
Neck, cheeks (buccal fat), and under the chin
Liposuction may also benefit the inner thigh, upper back, and ankles. During your consultation, Dr. Gill will help you find the best options for your concerns.
How Much Fat Can Be Removed With Liposuction?
Liposuction is not a weight loss treatment. Instead, it is a fat reduction procedure. The American Society of Plastic Surgeons guidelines cap fat removal at 5 liters, which is equivalent to about 10 pounds. However, your surgeon will determine the amount that is safe for you. Factors such as your body mass index (BMI), treatment area, lifestyle, health, and overall aesthetic goals will affect your surgeon's decision on how much fat can be removed.
While liposuction isn't for weight loss, it can make a dramatic difference in your appearance. You can see some of our patients' liposuction before and after pictures to get an idea of the type of results it can achieve.
How Can I Prepare For Liposuction?
Your surgeon will provide instructions on how to prepare in the days leading up to your procedure. It is important to find a supportive friend or family member who can transport you to and from the surgical center and assist you with post-operative instructions. If you smoke, stop for at least a few weeks before surgery; it increases your risk for complications. You may need to have blood work ahead of time and will likely be advised to refrain from eating or drinking on the day of surgery.
What Is the Recovery Like?
Most often, patients can go back to work within a few days and resume exercise and other everyday activities within 2 to 4 weeks post-op. This may depend on the treatment areas and the amount of fat that has been removed. If you combine liposuction with another surgery, such as a tummy tuck or arm lift, your recovery will differ.
Your surgeon will provide instructions to follow after surgery that will help your recovery; this usually includes wearing a compression garment. You may experience some pain and discomfort after liposuction, but certain lifestyle choices such as rest, hydration, and not smoking can ease your recovery.
Will There Be Scarring?
Liposuction scars are typically very small and gradually fade and flatten over time. The number of scars you'll have depends on the treatment areas and the number of insertion points needed. The cannula used to break up the fat is a small instrument, so scarring is minimal. Your skin's quality and ability to heal and repair itself also affect how your final scars look.
Is Liposuction Permanent? How Long Does Liposuction Last?
If you are committed to maintaining a healthy lifestyle, liposuction can provide results that last a lifetime. Although it's natural to experience minor weight fluctuation over the years, sticking to a healthy diet and exercise routine can ensure that your results last long after surgery.
We hope these answers help you better understand liposuction. To discuss your options and see if you are a good candidate for the procedure, request a consultation or call us at (281) 853-5308 to schedule an appointment.
Tagged with: body contouring surgery • liposuction

* All information subject to change. Images may contain models. Individual results are not guaranteed and may vary.
Back to Top