The Gill Center for Plastic Surgery & Dermatology
121 Vision Park Boulevard, Suite 100
Shenandoah, TX 77384
Phone: (281) 853-5308
Mon-Thurs: 8 a.m. – 4:30 p.m.
Friday: 8 a.m. – 2 p.m.

You Don't Have to Live With a 'Belly Pooch'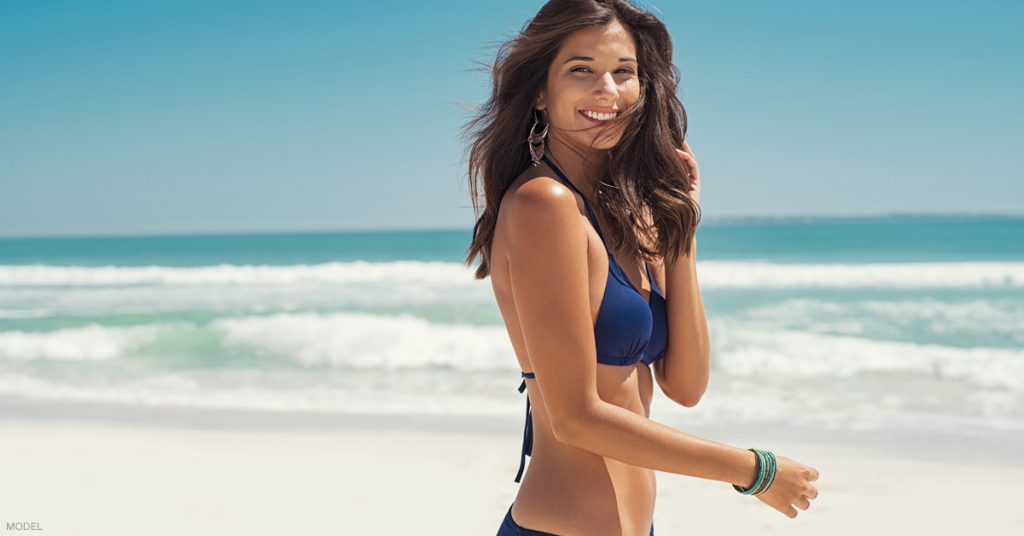 See if this scenario sounds familiar: It's been months since the baby was born. Your dedication to losing the "baby weight" is mostly paying off. But a stranger shattered your confidence today when he asked, "when are you due?" Tummy tuck patients at our practice in The Woodlands, TX, often share some version of that story when they come in for their initial consultations.
The dreaded "belly pooch" that some women have after having a baby is caused by a condition called diastasis recti that can often only be corrected through surgery. That can be disappointing news to women who have spent hours doing crunches and avoiding treats and rich foods. A healthy lifestyle is worth pursuing for many other reasons, but realizing it won't flatten your tummy can undermine motivation.
What Is Diastasis Recti?
It helps to visualize a corset to understand diastasis recti. Corsets essentially flatten the wearer's abdomen by bringing two sides together and fastening them tightly. Your core is much the same, with the rectus abdominus muscle running side-by-side in two parts from the sternum to the pubic bone, coming together along with other core muscles. It's basically an internal corset.
A growing fetus gradually stretches the muscle, straining the seam keeping both sides attached until it separates. The amount of separation for some women is minimal—less than three-quarters of an inch—and typically heals on its own without causing a belly pooch. Greater separation is diagnosed as diastasis recti, a condition that, in some cases, can be improved with physical therapy and very specific core exercises.
When Your Belly Pooch Remains
For a certain percentage of moms, there really is no way to reduce the belly pooch without surgery. That's true also of excess abdominal skin that doesn't "shrink-wrap" to fit the body's contours after pregnancy. In both cases, a tummy tuck offers a surgical solution if you're self-conscious about the appearance of your midsection.
Tummy tuck surgery involves making a horizontal incision as low as possible—just above the pubic area—that stretches from hip to hip. That provides surgeons access to the core muscles, including the rectus abdominus, so they can repair them. Another incision is made around the belly button, which is repositioned as part of the procedure.
A tummy tuck is one of the most gratifying procedures I perform because the results are truly transformative, and patients feel great about the outcomes.
You can see the type of results you can expect from a tummy tuck by taking a look at the photos below and then browsing our gallery of before-and-after photos featuring some of my actual patients.
If you're looking for a plastic surgeon in The Woodlands to perform tummy tuck surgery, you can contact us using the online form or call us at (281) 853-5308 to schedule an appointment.
Tagged with: abdominoplasty • belly pooch • plastic surgeon

* All information subject to change. Images may contain models. Individual results are not guaranteed and may vary.
Back to Top