The Gill Center for Plastic Surgery & Dermatology
121 Vision Park Boulevard, Suite 100
Shenandoah, TX 77384
Phone: (281) 853-5308
Mon-Thurs: 8 a.m. – 4:30 p.m.
Friday: 8 a.m. – 2 p.m.

Which Tummy Tuck Is Best for You?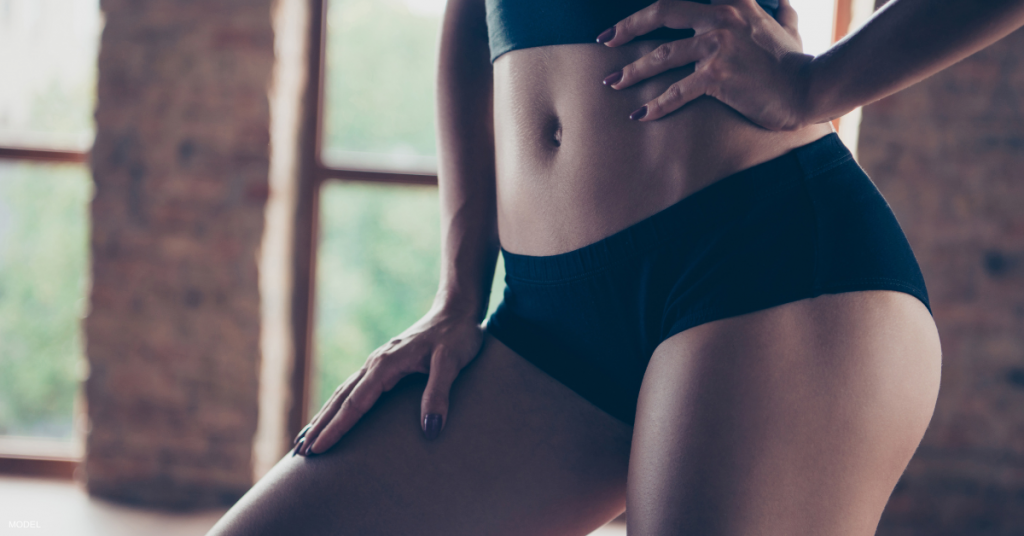 Many of the women and men considering a tummy tuck at our practice in The Woodlands, TX, aren't aware of the multiple variations of the procedure. That leads naturally to patients asking, "How do I know what type of tummy tuck is best for me?" Board-certified plastic surgeon Dr. Paul S. Gill explains to patients the factors that lead him to recommend a specific surgical approach.
In this blog post, we'll list those factors so you can understand why you may be a good candidate for one tummy tuck technique but not necessarily another.
Excess skin limited to the abdominal area and weakened stomach muscles: A traditional abdominoplasty, called a tummy tuck, is the appropriate choice for women and men in these cases. Also called a full tummy tuck, this procedure is often sought by women after having children and is included as part of a mommy makeover. A full tummy tuck involves making a horizontal incision that extends from one hip to the other that's just above the pubic area. The surgeon tightens and repairs abdominal muscles separated during pregnancy and removes excess skin to create a flatter stomach. Liposuction is often combined with a tummy tuck to remove pockets of fat and create attractively contoured results. Once the desired contours have been established, the surgeon repositions the bellybutton and closes the incision.
A "belly pooch" without excess skin above the navel: A mini tummy tuck is an excellent option for slender patients whose lower abdomens bulge. Even though a belly pooch is often associated with post-partum women, it can develop in both women and men. For patients whose primary concerns involve the lower abdomen, such as a belly pooch or mild to moderate amounts of loose skin, a mini tummy tuck may be the best surgical option because it addresses the area below the navel. The incision is shorter than what's needed for a full tummy tuck and the bellybutton remains in place.
Excess abdominal skin, along with unwanted skin on the hips and the side of the lower back: An extended tummy tuck, as the name implies, is a more extensive version of the full tummy tuck. To perform an extended tummy tuck, the surgeon makes a horizontal incision that stretches across the lower abdomen and around the hips. In some cases, a vertical incision is also necessary. The surgeon removes excess skin from a wider area than what's possible in a traditional tummy tuck, and liposuction is also used to contour the midsection. As with a full tummy tuck, the bellybutton is repositioned before the surgeon closes the incisions.
These are the primary factors that influence the choice of technique for tummy tuck patients. Dr. Gill completes a full physical assessment of a patient's skin quality, body type, and whether scarring from previous surgeries exists before recommending a specific surgical plan.
Because a mini tummy tuck involves a shorter incision and less recovery time, patients often ask if they're good candidates for that technique. Dr. Gill honestly assesses each patient's unique needs and tailors the procedure to accomplish their goals when determining the technique to use. You can see the types of results he produces in our gallery of tummy tuck before and after photos.
If you're looking for a plastic surgeon to perform a tummy tuck in Conroe, Spring, or in the area surrounding The Woodlands, you can request a consultation with Dr. Gill using the online form or by calling us at (281) 853-5308.
Tagged with: abdominoplasty • body contouring • extended tummy tuck • liposuction • mini tummy tuck

* All information subject to change. Images may contain models. Individual results are not guaranteed and may vary.
Back to Top