The Gill Center for Plastic Surgery & Dermatology
121 Vision Park Boulevard, Suite 100
Shenandoah, TX 77384
Phone: (281) 853-5308
Mon-Thurs: 8 a.m. – 4:30 p.m.
Friday: 8 a.m. – 2 p.m.

When Your Skin Doesn't 'Shrink-to-Fit' After Weight Loss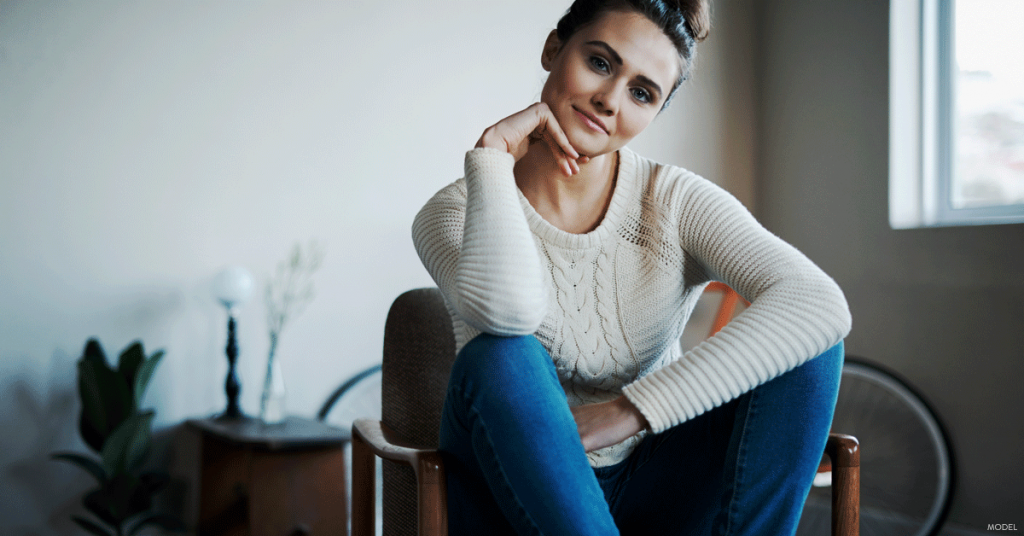 Dramatic weight loss is a significant accomplishment, whether it occurs after making lifestyle changes or if you've undergone bariatric surgery. Many people who lose 50 to 100 pounds or more, however, are frustrated by the loose, excess skin that undermines their self-confidence. Men and women who explore plastic surgery after weight loss search for the best plastic surgeon in The Woodlands area to perform body contouring procedures.
Board-certified plastic surgeons who specialize in procedures such as body lifts understand the unique nature of plastic surgery after weight loss and the meticulous planning required to ensure excellent results. In this blog post, I'll describe some of the most common types of operations performed for people who have lost significant weight and address some of the issues that should be considered before scheduling the procedure or procedures.
What Is Plastic Surgery After Weight Loss?
People who undergo weight loss surgery or who make lifestyle changes that result in a dramatic loss of weight often have excess skin that doesn't "shrink to fit" their bodies' new contours. Stretched skin that has lost most of its elasticity hangs from areas of the body such as the waist, upper arms, and thighs. Even though this outcome is typically expected after weight loss, it can be difficult to regain your self-esteem.
Plastic surgery after weight loss includes body contouring procedures that remove excess skin, helping people feel more comfortable wearing clothes that show their arms, legs, or midsection. The most common procedures include:
Lower body lift: This operation, also called a circumferential body lift, involves removing excess skin on the mid and low body, including the buttocks, stomach, flanks, back, and thighs. To accomplish this, the surgeon makes an incision along the same area where a belt is worn (the procedure is also called a belt lipectomy). A body lift requires an extended recovery, but patients believe the results are well worth the downtime.
Thigh lift: Removing excess skin from the inner and outer thighs after weight loss is an increasingly popular procedure. The surgery, which may also involve liposuction to remove pockets of excess fat, is designed to also tighten and contour the remaining skin to create natural-looking results.
Arm lift: Contouring upper arms that have excess skin (sometimes referred to as "bat wings") is something many people seek even if they haven't lost a lot of weight. That's because the skin on the upper arm tends to sag with age, and women and men who like to wear tank-tops or sleeveless blouses want toned upper arms. Still, it's also a common procedure for people getting plastic surgery after weight loss.
It's important to understand that even though experienced surgeons try to conceal the incisions as much as possible, some visible scarring results. Again, patients understand this before having the operations and believe their renewed appearance is worth the trade-off.
How much does plastic surgery after weight loss cost?
The cost of body contouring surgery after weight loss can cover a fairly wide range, depending on each patient's condition and concerns. In most cases, the surgery is considered cosmetic and won't be covered by a patient's health insurance. Qualified patients often choose one of the health care financing options we offer at The Gill Center. We go over your price quote in detail, and you'll have time to consider your decision.
Do patients need to undergo more than one operation?
Surgeons sometimes recommend staging procedures in separate operations to ensure patient safety. A lower body lift, for example, may take up to 6 or 7 hours and it would be necessary to perform an arm lift separately. These options are all discussed thoroughly during your consultation.
How soon after weight loss surgery can I get plastic surgery?
It's important that patients have fully healed from their bariatric surgery before undergoing another operation. This may take 6 months to a year in some cases. You should communicate your plans to get plastic surgery with your primary care physician. It's also important that patients, whether or not they had weight loss surgery, have maintained a stable weight for several months before plastic surgery.
Women and men considering plastic surgery after weight loss from Conroe, Spring, New Caney, and beyond choose The Gill Center to perform their procedures. You can contact us using the online form to request a consultation or get in touch by calling (281) 853-5308. We look forward to hearing from you.
Tagged with: best plastic surgeon • body contouring surgery • lower body lift • plastic surgery after weight loss

* All information subject to change. Images may contain models. Individual results are not guaranteed and may vary.
Back to Top