The Gill Center for Plastic Surgery & Dermatology
121 Vision Park Boulevard, Suite 100
Shenandoah, TX 77384
Phone: (281) 853-5308
Mon-Thurs: 8 a.m. – 4:30 p.m.
Friday: 8 a.m. – 2 p.m.

We Love Fillers—But a Facelift May Be the Best Approach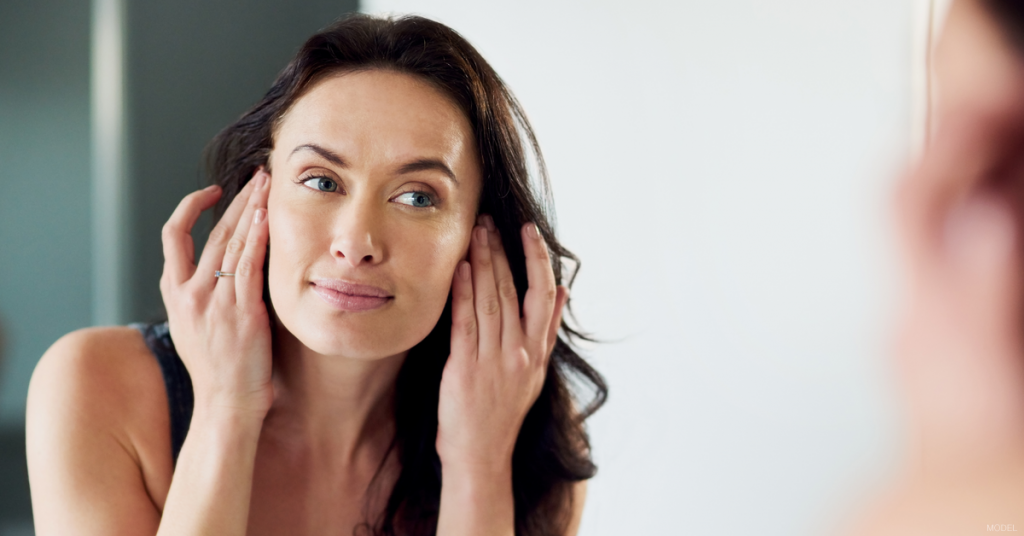 One of the most significant developments we've seen in the aesthetics field during the past 10 to 20 years is the emergence of nonsurgical facial rejuvenation treatments. You can probably trace the modern history of injectables to the FDA's approval of BOTOX® in 2002 to reduce vertical "worry lines." As a plastic surgeon, I see patients nearly every day who want fillers and BOTOX to minimize wrinkles and other signs of aging.
For women and men who want comprehensive facial rejuvenation results instead of targeting specific areas, we often recommend a "liquid facelift " for our patients in The Woodlands, TX. At a certain point, however, the nonsurgical approach can't address the skin laxity that most people have in their 50s and 60s. At that point, a surgical facelift is recommended. In this blog post, I'll discuss what's involved with a liquid facelift and explain why relying on fillers for too long can be ineffective and costly.
What Is a Liquid Facelift?
Even though certain areas of the face tend to show signs of aging earlier than others, treating specific wrinkles or lines can sometimes highlight aging in other areas—much like upgrading a kitchen can make the dining room appear outdated. A liquid facelift is a customized treatment plan designed to address multiple areas of the face to create a more youthful appearance overall.
At our plastic surgery practice in The Woodlands, we use liquid facelifts to elevate droopy eyelids, minimize bags and dark circles under the eyes, and add volume to hollow temples and cheeks. The best candidates for this treatment are women and men whose skin retains most of its elasticity but who believe they look older than they feel.
The Benefits of Fillers
Patients love fillers. We love fillers. Dermal fillers such as JUVÉDERM® and Restylane® products offer a range of specialized gels that target specific areas of the face. Fillers last longer than ever, show immediate results, and require virtually no downtime. What's not to love? When combined with BOTOX injections, the changes can erase years from your appearance.
When Is it Time for a Facelift?
At some point, relying on fillers to turn back the clock is similar to trying to patch the threadbare elbows of a jacket even though the collar is frayed. Fillers add volume to smooth out wrinkles and plump sunken cheeks. But they can't do anything about skin and the underlying tissue and muscle that are sagging due to age. At that point, surgical intervention is the solution.
One of the most common questions asked by patients is if they're too young—or too old—to get a facelift. I can confidently answer that it depends. Age isn't really a factor when I'm consulting with women and men who want to refresh their facial appearance. I recommend the least invasive treatment based on the condition of their skin and their cosmetic goals, but I'm always honest. If I don't think fillers or BOTOX can produce the best possible outcome, I'll say so and let patients decide about their next step.
The Benefits of a Facelift
Facial plastic surgery obviously costs more than nonsurgical solutions to facial aging. But the cost of multiple filler treatments can quickly add up if they're not accomplishing what a patient wants. A facelift performed by an experienced, board-certified plastic surgeon can trim 10 years off a patient's appearance without looking unnatural. The results last for years, and most people are pleasantly surprised that the recovery is shorter and more comfortable than they expected.
We're proud of our results for both our injectable and facelift patients. Browse the before-and-after photos of filler patients and compare them to our gallery of facelift patients to see for yourself. If you want to discuss your options with an experienced plastic surgeon in The Woodlands, TX, contact us using the online form to request a consultation or call us at (281) 853-5308 to schedule an appointment.
Tagged with: BOTOX® • dermal fillers • injectables

* All information subject to change. Images may contain models. Individual results are not guaranteed and may vary.
Back to Top