The Gill Center for Plastic Surgery & Dermatology
121 Vision Park Boulevard, Suite 100
Shenandoah, TX 77384
Phone: (281) 853-5308
Mon-Thurs: 8 a.m. – 4:30 p.m.
Friday: 8 a.m. – 2 p.m.

Using Laser Technology to Revitalize the Look of One's Skin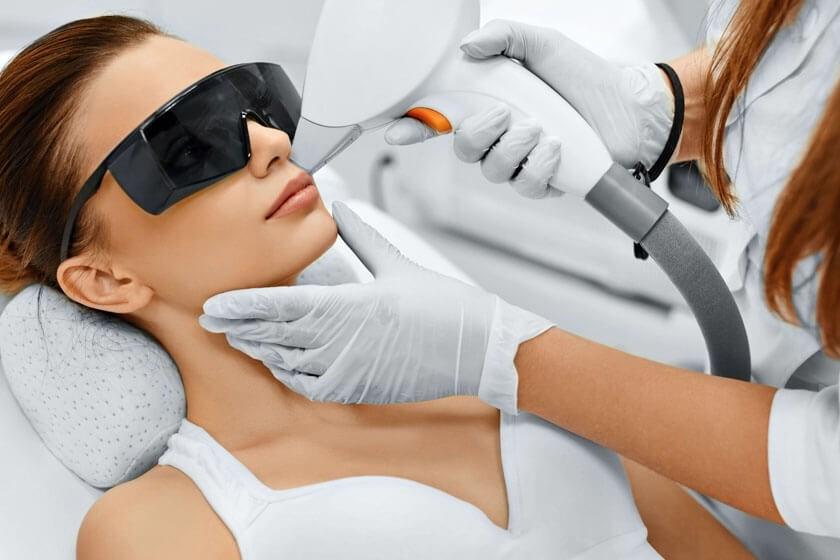 Skin plays a very important role in defining a person's appearance. Because of this, various simple and complex skin procedures become a regular part of our lives. So many different conditions play a role in leading to aged and damaged skin. Sunburns, scars, acne, and wrinkles all take their toll on the skin. Every individual has experienced at least one of the above-mentioned issues. Although there are several ways to cover up these issues using makeup, creams, and so on, permanent solutions are scarce. One method to deal with these problems effectively is laser skin resurfacing. The objective of this treatment is to make the skin look younger and healthier. It is extremely precise and can be used in delicate areas, and it is considered to be very safe. It is performed to enhance the quality, texture, and color of the skin while giving it an overall glow. Laser treatment can be performed at different depths depending on the situation and the requirement. This procedure is also known as lasabrasion, laser vaporization, or the laser peel.
How Does Laser Skin Resurfacing Work?
The skin-resurfacing procedure is performed by qualified plastic surgeons. As mentioned before, it is done with a laser. It sends little concentrated pulsating beams at the treatment areas, removing the outer layer of the skin known as the epidermis. Skin layers are removed with utmost precision. The laser concurrently heats up the dermis, which is the underlying skin. By doing so, it stimulates the development of fresh collagen fibers. Upon healing, this area forms firmer and smoother skin. The procedure is generally painless due to the use of local anesthesia and sedatives. Mild discomfort and pain after the surgery is completely normal. The treatment time also varies; it can be as short as 30 minutes, or it could even go on for hours. The recovery time associated with such a treatment can vary depending on its intensity and will be discussed in advance during your consultation.
When Is Laser Skin Resurfacing Required?
Sun damage is an important factor for considering skin resurfacing. When it leaves you with rough skin, wrinkles around the mouth, and increased skin laxity in the eyelid area, skin resurfacing is a good option. Scars, fine lines, acne, and damaged skin are good reasons to get this treatment. It is also done to deal with more complex issues such as precancerous skin growths. It is important to note that this procedure must be performed only by a qualified doctor. Being in good health and having a positive and realistic mindset are important for laser skin resurfacing. Many types of skin aren't suitable for such a treatment, and the skin's texture and thickness may play a vital part in influencing the scope of the treatment.
Get Started with Your Treatment
It's time to give your skin the rejuvenating boost it deserves. Contact our office to schedule a consultation to find out more about what laser skin resurfacing can do for your skin. Dr. Paul Gill, a plastic surgeon with numerous satisfied patients, will be available to answer your questions.
Tagged with: Dr. Anita A. Gill • Dr. Paul S. Gill • Laser Skin Resurfacing • The Gill Center

* All information subject to change. Images may contain models. Individual results are not guaranteed and may vary.
Back to Top