The Gill Center for Plastic Surgery & Dermatology
121 Vision Park Boulevard, Suite 100
Shenandoah, TX 77384
Phone: (281) 853-5308
Mon-Thurs: 8 a.m. – 4:30 p.m.
Friday: 8 a.m. – 2 p.m.

Tummy Tuck Belt: Is It a Scam?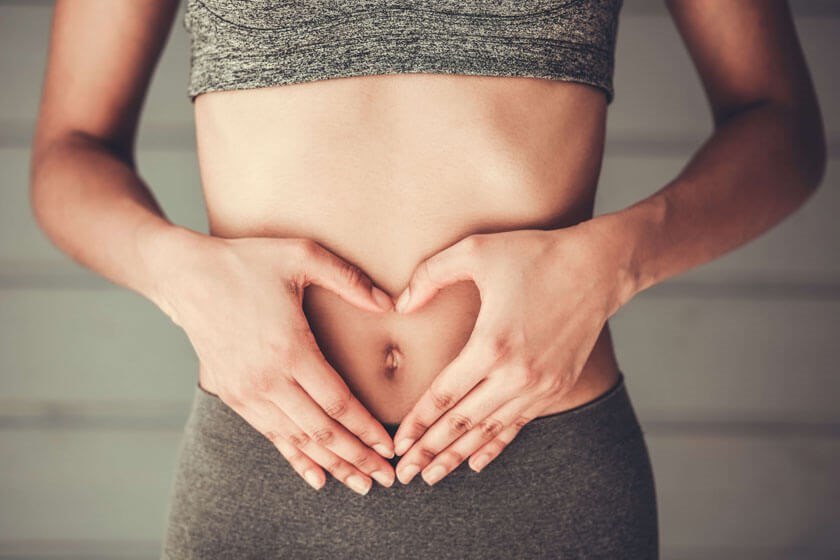 One of the popular products making the late-night TV and "As Seen on TV" sale sections is the tummy tuck belt. While consumer reviews and results seem to vary, the device has been almost unanimously shunned by the medical community. And with so many truly effective alternatives for trimming belly fat available, from CoolSculpting® to a tummy tuck, men and women from The Woodlands, TX, and beyond tend to choose the medically proven options.
Does the Tummy Tuck Belt Really Work?
The makers of this product claim that it will decrease your waistline by 1/2 inch the first week and 1 inch every month after that without lifestyle change. This phrase catches the eye of eager consumers and sends up a red flag for medical professionals, who consider a healthy diet and an active lifestyle to be crucial components of any weight loss or body contouring plan, including surgeries such as a tummy tuck or body lift.
Because many of these tummy tuck belt promoters also recommend using the belt while restricting your calorie intake and regular exercise, it's questionable whether any fat reduction is due to the belt or important lifestyle changes.
To use the tummy tuck belt, patients apply a special weight-loss cream to the affected area. A compression belt is applied, and the patient performs 2 minutes of standing abdominal contractions. The belt is then left on for 8 minutes, after which time it may be removed.
No word has been heard thus far as to whether the device will be released to treat other areas with a similar fat-burning mechanism, possibly resulting in an arm lift belt or thigh lift belt.
Doctors Warn: Tummy Tuck Belt a Scam
Though the internet is abuzz with those considering this weight loss device, the word from doctors is anything but positive. According to independent consumer watchdog group Does It Really Work, "Reviewers and critics alike were pretty much unanimous in their panning of this product, and we were unable to locate a non-paid person that said it works and they'd recommend it."
Another online review by Dr. Millicent Odunze calls this device a "glorified girdle," and takes its marketing to task on several points. She notes that two studies are mentioned in the marketing but are not identified or explained to the public. The other factor that patients and medical providers have an issue with is the automatic registration for monthly weight-loss cream. Unsubscribing from this automatic service and getting your money back seem to be a particularly difficult prospect.
Despite the too-good-to-be-true claims, there is ultimately no easy fix for excess fat tissue and inelastic skin. Instead, medical professionals recommend a controlled diet, behavior change, and surgery. Find out more in this RealSelf.com video.
What Is the Best Procedure To Remove Belly Fat?
If you're looking for a simple and effective way to reduce belly fat without surgery, CoolSculpting® is an excellent choice. Treatments are quick, taking only 35 minutes to 1 hour per treatment area. As a non-invasive procedure, it requires no downtime, so you can return to your regular daily activities as soon as the treatment is complete.
CoolSculpting achieves its fat reduction using cryolipolysis—a system of controlled cooling that "freezes" and eliminates fat cells in the target area. Results aren't immediate, but you will see the full effect of the treatment within 2 to 3 months of your procedure.
It's a versatile option, too. CoolSculpting can be used nearly anywhere you have fatty bulges, including:
Abdomen
Upper arms
Inner and outer thighs
Flanks
Double chin
Beneath the buttocks
Bra-strap bulges
CoolSculpting is clinically proven to reduce the targeted area of fat by up to 25% with one treatment, and it's approved by the FDA. You can see some of the procedure's results in these before-and-after photos.
For those interested in more dramatic body contouring, surgical procedures such as liposuction and tummy tuck surgery are usually the best choice. Furthermore, a mommy makeover can treat multiple areas of the body for extensive rejuvenation. You can learn more about them and other body shaping procedures in our related blog post.
When it comes to fat reduction, we recommend choosing a proven method that will provide you with the body-slimming results you deserve. We're always happy to talk with you about your fat reduction options during a one-on-one consultation. You can request a consultation using our online form, or you can call us at (281) 853-5308 to schedule an appointment.
Tagged with: body contouring • CoolSculpting • Dr. Paul S. Gill • liposuction • mommy makeover • Tummy Tuck

* All information subject to change. Images may contain models. Individual results are not guaranteed and may vary.
Back to Top