The Gill Center for Plastic Surgery & Dermatology
121 Vision Park Boulevard, Suite 100
Shenandoah, TX 77384
Phone: (281) 853-5308
Mon-Thurs: 8 a.m. – 4:30 p.m.
Friday: 8 a.m. – 2 p.m.

The Unexpected Benefits of a Tummy Tuck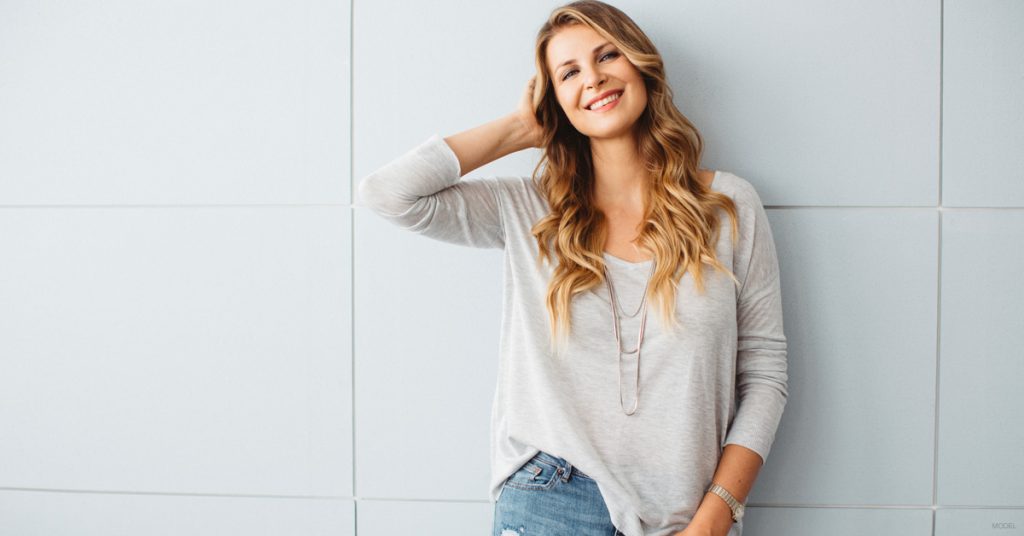 Thinking about getting a tummy tuck? If you've researched the procedure online, you know that a tummy tuck improves the appearance of the abdomen by removing the excess skin that remains after pregnancy or significant weight loss. But many of our patients at The Gill Center in The Woodlands are surprised by the tummy tuck's unexpected perks.
Some of these benefits are well-known, such as the repair of specific abdominal muscles that can be separated by pregnancy. But other benefits are the subject of recently published research confirming patients' anecdotal experiences. Because abdominoplasty is already one of the most satisfying procedures (it earned a 96% "Worth It" rating on RealSelf), these surprising advantages are indeed a bonus.
Let's take a closer look at these benefits:
Treat diastasis recti: Why is this important? Many moms become frustrated that they can't get rid of a post-baby belly pooch even though they spend hours working out and doing crunches. A tummy tuck can repair the condition responsible for those bellies, called diastasis recti. This condition is often linked to post-pregnancy urinary incontinence, which I mention below.
Reduced back pain and improved posture: After pregnancy or other major weight loss, weakened core muscles force back muscles to overcompensate, leading to lower back pain. Because tummy tuck surgery tightens these ab muscles and helps strengthen the core, it can also result in improved posture and reduced back pain. A study published earlier this year in Plastic and Reconstructive Surgery® revealed the link between tummy tucks and diminished back pain.
Reduced urinary incontinence: The same study mentioned above also showed that tummy tuck surgery helped countless women who suffer from a weak bladder caused by childbirth or aging. That "pee-when-you-sneeze" leaking often improves after a tummy tuck when plastic surgeons create a slight obstruction during the procedure.
Correct ventral hernias: Abdominal hernias occur when there's a weakness in the muscle wall, causing intestinal organs to push through and create a bulge around the area of the belly button. It's common to combine a tummy tuck with hernia repair, a safe and cost-effective surgery. When the two procedures are combined, patients only have to go through one recovery period.
More likely to maintain weight loss: Patients who get tummy tucks after weight-loss surgery are more likely to maintain their new body contours if they have plastic surgery to remove excess skin. A tummy tuck and other body contouring procedures can also be combined, depending on the extent of surgery needed.
As you can see, the benefits of a tummy tuck are not limited to a slimmer stomach, although that is a wonderful benefit that can help improve a person's confidence. It's also important to know that a tummy tuck isn't a one-size-fits-all procedure. I customize abdominoplasty by using different techniques, depending on the unique needs of each patient.
The different types of tummy tuck surgeries I perform include:
Traditional tummy tuck: This involves making an incision from hip bone to hip bone just below the navel and then lifting the skin and trimming off the excess. I also tighten and repair abdominal muscles.
Mini tummy tuck: Women or men with less excess skin on the lower part of their abdomens may be better candidates for this procedure.
Extended tummy tuck: This is similar to a traditional tummy tuck, but it goes a step farther and includes the flanks.
UltraTuck: This is my signature tummy tuck technique, which combines abdominoplasty with ultrasonic liposuction of the flanks, the lower and upper back, hip, and thigh areas.
We have an extensive gallery of tummy tuck before-and-after photos that you can browse to get a sense of the results our patients enjoy. I can answer all of your questions about abdominoplasty during a personal consultation, which you can request using the online form. Or call The Gill Center at (281) 595-8529 to schedule an appointment.
* All information subject to change. Images may contain models. Individual results are not guaranteed and may vary.
Back to Top