The Gill Center for Plastic Surgery & Dermatology
121 Vision Park Boulevard, Suite 100
Shenandoah, TX 77384
Phone: (281) 853-5308
Mon-Thurs: 8 a.m. – 4:30 p.m.
Friday: 8 a.m. – 2 p.m.

How to Keep Fat Off After CoolSculpting®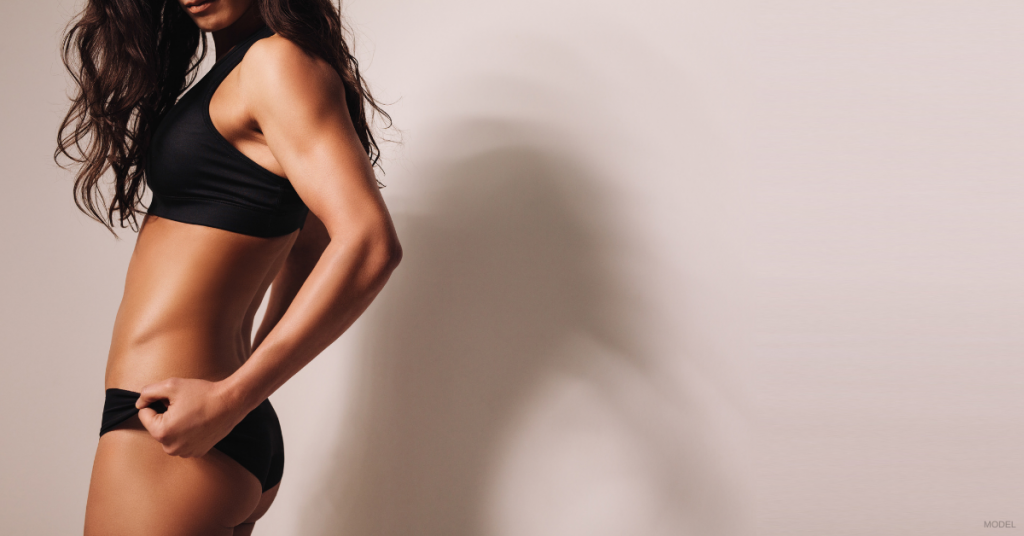 One of the most common questions people have when they come in for a consultation about CoolSculpting at our practice in The Woodlands, Texas, is if the fat cells destroyed by the procedure are gone for good. The short answer is yes. The longer answer is that it doesn't mean patients can't gain weight after freezing away fat.
How Does CoolSculpting Work?
What does "fat freezing" mean? CoolSculpting delivers intense cold to treatment areas using applicators designed specifically for certain areas. The technology works because fat cells die at higher temperatures than other tissues. So although the cooling process is cold enough to kill fat cells, it isn't cold enough to damage the skin or tissues adjacent to those targeted fat cells.
"Frozen" fat cells eventually die, and the body naturally removes them through the lymphatic system. Patients see results gradually emerge during the 2 or 3 months following their CoolSculpting treatments. (More than one treatment is usually needed to get the desired fat reduction.)
How Do You Gain Weight?
The number of fat cells you have remains steady throughout your adult life. When you gain or lose weight, the size of the fat cells—called adipocytes—change. We don't really "burn off" fat by exercising, but the fat cells shrink. The fat cells destroyed by CoolSculpting are permanently removed, which helps contour the treatment areas. The procedure can reduce bulges such as love handles, double chins, belly pooches, and other areas where fat tends to accumulate.
However, CoolSculpting will not prevent future weight gain—your remaining fat cells can still expand. Patients who gain weight after CoolSculpting treatments typically see fat settling in areas of the body that weren't treated because there are fewer fat cells in the targeted area. So, what's the secret to maintaining your results?
How to Maintain CoolSculpting Results
Many of the patients we see for CoolSculpting who come from Conroe, Spring, and other areas surrounding The Woodlands have already developed the type of healthy habits that keep weight off. Here are some tips for maintaining your CoolSculpting results:
A balanced diet: A diet primarily of grains, fruits, vegetables, nuts, seeds, and beans helps people remain slim and fit. Avoid fried foods, snacks, and heavily processed foods as much as possible, and stay hydrated. Instead of thinking of meal planning as a diet, consider it part of an overall healthy lifestyle.
Consistent, realistic exercise habits: You don't need to be a triathlete to keep weight off. Moderate exercise that includes some more intense workouts several times a week for about 30 minutes is enough for most people to stay at a steady weight. Exercise also helps maintain a healthy cardiovascular system and should include some resistance training to keep the muscle tone you'll see after CoolSculpting.
Don't focus only on weight: Weight isn't always the best measure of how your body appears. Clothes can start fitting more snugly even if you haven't gained weight if fat accumulates in certain areas. Increasing the intensity of exercise can also lead to overeating because people tend to overestimate how many calories they burn during a workout.
At The Gill Center, we promote a well-rounded approach to looking and feeling good. CoolSculpting is one way to look as good as you feel, and a healthy lifestyle helps maintain the results. If you want to learn more about the procedure, contact us using the online form to request a consultation or call us at (281) 853-5308 to schedule an appointment.
Tagged with: body contouring • fat reduction • liposuction alternative

* All information subject to change. Images may contain models. Individual results are not guaranteed and may vary.
Back to Top