The Gill Center for Plastic Surgery & Dermatology
121 Vision Park Boulevard, Suite 100
Shenandoah, TX 77384
Phone: (281) 853-5308
Mon-Thurs: 8 a.m. – 4:30 p.m.
Friday: 8 a.m. – 2 p.m.

How To Determine the Best Age for a Facelift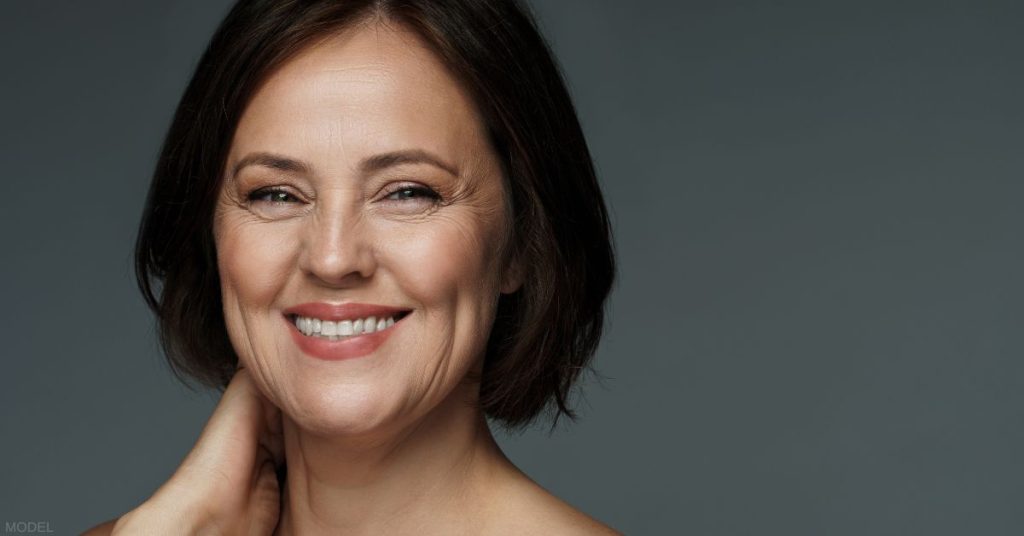 An increasing number of patients rely on less invasive cosmetic treatments that involve minimal downtime to counter the visible signs of aging. These "tweakments" produce satisfying results for women and men whose skin retains most of its elasticity. There comes a time, though, when you may need a facelift to get the results you want.
Deciding to get a facelift is a significant choice, and you want to be confident it's the right time for such a step. Even though many people ask what age is best for a facelift, age is less important than many other signs that you're ready for the procedure. The average age for a facelift is between the late 40s and early 60s. But each person's situation is unique.
Here's what to consider when making your decision about if the time is right for a facelift:
Assess the physical signs: Put your hands on your cheeks and pull back and up. That can indicate if you're ready for a facelift and neck lift. Sagging skin in the lower face and neck, along with jowls, deep creases extending from the nose to the corners of the mouth (nasolabial folds), and vertical neck bands are all common concerns corrected by facelift surgery.
Evaluate your emotional reasons for considering a facelift: Does your appearance reflect how you perceive yourself? Facelift patients often say they want to look as youthful as they feel. A facelift turns back the clock about 10 years and can boost your confidence in professional and social settings. Honestly assess if the facelift is for you, or if you're feeling external pressure.
You're no longer satisfied with the results of nonsurgical treatments: A "liquid facelift' or microneedling with platelet-rich plasma can work wonders on early signs of aging. But they're also temporary solutions, whereas a facelift is lasting. It can be both cost-effective and more effective to get a facelift.
You're in good overall health: Before undergoing any elective surgery, you must know you're not suffering from any underlying medical condition that could increase the risk of complications or make a recovery more challenging. Schedule a check-up with your primary care physician to confirm you're in relatively good health.
Have realistic expectations: A facelift can produce dramatic results but won't change your fundamental appearance. You should have a positive outlook going into surgery.
Ensure you have time and resources for recovery: The recovery after a facelift involves taking time off from work and support at home for at least a week to 10 days after the procedure. Swelling and bruising are expected, and you may not want to go out socially for a couple of weeks. If you plan to attend a significant social event, such as a wedding, schedule your facelift several months in advance to ensure you're completely healed.
Request a Consultation
At The Gill Center, you can expect state-of-the-art facilities, a compassionate approach, and a commitment to patient safety. As a board-certified plastic surgeon, I have the qualifications and experience to provide exceptional care and deliver attractive, natural-looking results for my patients. I would be happy to discuss your facial rejuvenation options in person.
If you'd like to talk about your aesthetic goals, I encourage you to call our office at (281) 853-5308 or request a consultation.
Tagged with: Facelift • facelift age • facelift recovery • facial plastic surgery

* All information subject to change. Images may contain models. Individual results are not guaranteed and may vary.
Back to Top