The Gill Center for Plastic Surgery & Dermatology
121 Vision Park Boulevard, Suite 100
Shenandoah, TX 77384
Phone: (281) 853-5308
Mon-Thurs: 8 a.m. – 4:30 p.m.
Friday: 8 a.m. – 2 p.m.

How Do I Know Which Breast Implants to Choose?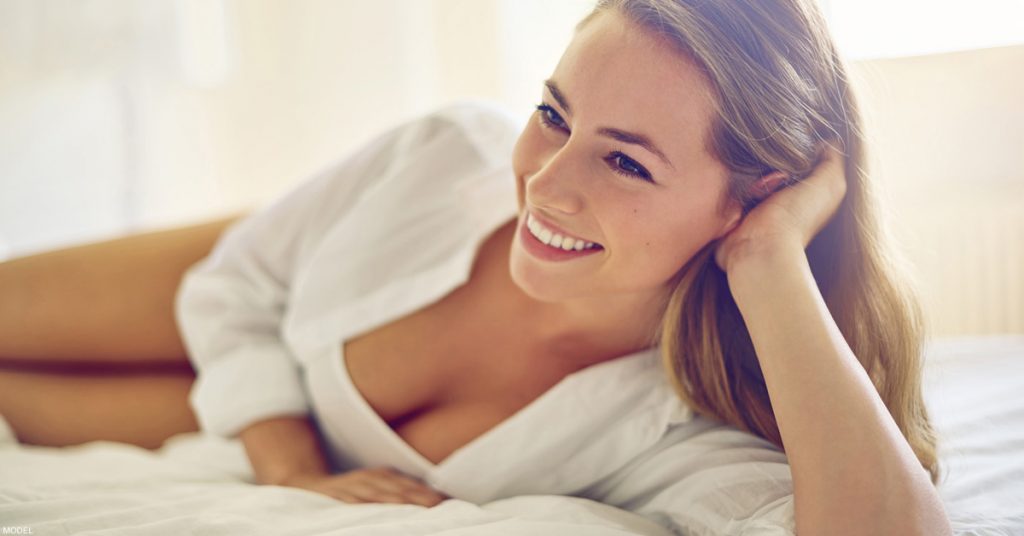 One of the most exciting parts of the breast augmentation consultation for women at our practice in The Woodlands, TX, is choosing breast implants. They get to look at and handle different types of implants and see the potential results created by different sizes.
At the same time, it can be a bit nerve-wracking because it's a significant decision. But here's some reassuring news—I'll provide guidance based on my experience and a physical assessment that will help you choose the implants best suited for your body and aesthetic goals.
How? That's what this blog post will explain. First, I'll provide a brief overview of the implant choices that breast augmentation patients have, ranging from the cohesiveness of silicone gel to the various implant profiles available.
Breast Implant Options
Women considering breast augmentation discover quickly during online research that implants are either filled with saline or silicone. But there are many more choices involved. For example, silicone gel implants come in various levels of cohesiveness—which affects the look and feel of the results. You might want "gummy bear" implants or something that is less cohesive. Saline implants are less popular, with only about 10% of patients choosing them in the U.S.
Patients also have to decide on the size and profile of implants. The profile is how the breasts look when seen from the side. These can be complex choices, which a board-certified plastic surgeon can help you make.
How to Choose Breast Implants
My job as a plastic surgeon begins long before we enter the OR. It begins during the consultation when we have an honest discussion about why you want breast implants and how you want to look after the surgery. Three factors will influence your choice.
Chest wall measurements: Every patient I see is unique. By measuring the chest wall, I can help patients choose implants that will look proportional to their bodies. And that's what the majority of patients want. It's fairly common for patients to arrive at their consultation with a specific size of implant in mind because the same size looked great on a friend or family member. But even though 400 cc implants look fabulous on one woman doesn't mean another woman will get the same outcome.
In-office sizing: When you're on the beach or out to dinner, no one should be thinking that you've had breast augmentation. What really matters is how you look wearing clothes, not what size of implants you have. You can "try on" different sizes of implants at our office and decide for yourself what looks best.
Before-and-after photos: These are an excellent tool that helps patients communicate their cosmetic goals. I'm extremely proud of the results I've produced during my career as a plastic surgeon in The Woodlands, TX, and have hundreds of cases that you can browse through to find "goal" photos that match your desired outcome. There are many more before-and-after photos than you'll see on our website.
I'm a firm believer in the old saying, "If you fail to plan, you plan to fail." That's why I consider the consultation the most important part of successful breast augmentation. I listen to the patient's wishes, analyze the characteristics of the skin and soft tissues, evaluate the size of the chest wall and the breast, and assess the breast shape. This preparation pays off in the OR.
If you're looking for a plastic surgeon in Houston or The Woodlands to perform breast augmentation, contact us using the online form to request a consultation. Or call our office at (281) 853-5308 to schedule an appointment.
Tagged with: breast enhancement • breast implant size • breast implants

* All information subject to change. Images may contain models. Individual results are not guaranteed and may vary.
Back to Top