The Gill Center for Plastic Surgery & Dermatology
121 Vision Park Boulevard, Suite 100
Shenandoah, TX 77384
Phone: (281) 853-5308
Mon-Thurs: 8 a.m. – 4:30 p.m.
Friday: 8 a.m. – 2 p.m.

Deep Wrinkles Can Be Filled Using RADIESSE®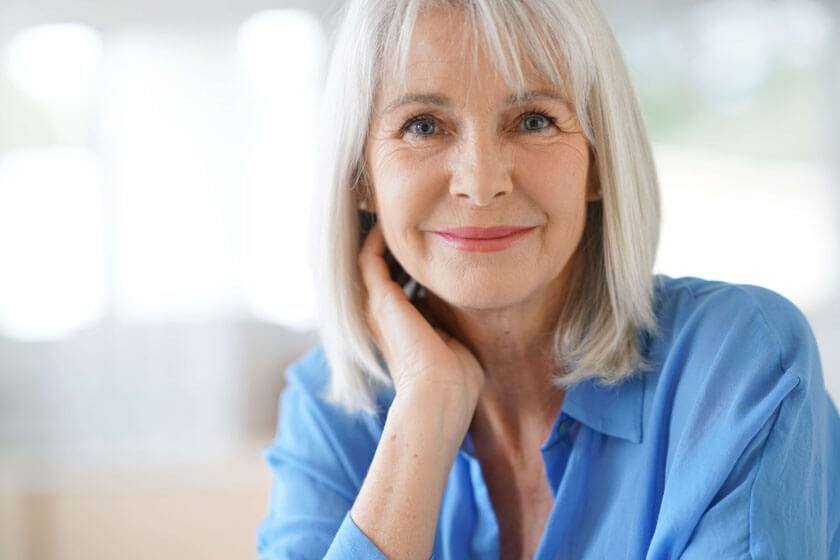 Folds, wrinkles, and thin lips can be corrected with any of the dermal fillers on the market, with Juvederm being the most popular to date. But for areas with high muscle movement, like the marionette lines and nasolabial folds, Radiesse works better. It is more efficient, lasts longer, and imparts a more-natural look.
What Facial Areas Is It Recommended For?
The nasolabial folds, also known as the laugh lines
Non-invasive reshaping of the nose
Marionette lines
Lipstick lines
Vertical lines between the eyebrows
Nasal tip projection
Correcting nasal defects
Bridge augmentation
What Are Its Advantages?
It is biocompatible and does not require any pre-testing.
It stimulates the production of natural collagen, so the results last much longer.
It degrades evenly and gently over time.
It provides immediate and full correction.
What Makes It Different from the Other Fillers in the Market?
Radiesse is made up of microscopic spheres that are calcium based. These spheres are suspended in a natural gel and injected into the skin just like any other filler. The gel-water suspension and the microspheres provide perfect scaffolding. Natural tissue grows into this matrix and keeps the injected filler in place. It stays pliable and soft and feels no different from your own skin. It is perfect for deep folds that need a more durable and dense filler product that is injected into the deeper layers of the skin. The microspheres can last up to seven years, making it the longest-lasting filler in the market. However, the individual results might vary based on your skin type, age, muscle activity, and lifestyle.
Candidates
You should not use Radiesse if:
You are allergic to any of the components in the product.
You have a history of severe allergies.
You have a bleeding disorder.
You are pregnant or breastfeeding.
You have an allergy to lidocaine or similar medication.
Your surgeon will be able to make a determination after taking a detailed medical history.
What Is the Treatment Like?
Radiesse treatment is a simple procedure that is performed on an outpatient basis. The injections are very similar to other fillers like Juvederm. The procedure just takes about twenty minutes or so, so you can get it done while on a lunch break. Any discomfort you might experience is minimized by the use of a topical cream. Once the treatment is complete, you can immediately return to your daily activities. There might be some swelling in the injection site, which will subside in a couple of days. There might also be some minor bruising at the site, which can be easily covered with the help of makeup.
Can Other Filler Products Be Used in Conjunction with Radiesse?
There are no restrictions to using additional fillers along with Radiesse. Juvederm can be used to fill up the more superficial wrinkles and lines on your face. Most of the patients tend to go for additional fillers to obtain a fuller effect in surrounding areas like the vertical lip lines, as well as small wrinkles and lines at the corner of the mouth.
Make Your Appointment
Dr. Paul Gill is a plastic surgeon with a great deal of experience with Radiesse treatment. To consult with Dr. Gill, contact our office and schedule your consultation.
* All information subject to change. Images may contain models. Individual results are not guaranteed and may vary.
Back to Top