The Gill Center for Plastic Surgery & Dermatology
121 Vision Park Boulevard, Suite 100
Shenandoah, TX 77384
Phone: (281) 853-5308
Mon-Thurs: 8 a.m. – 4:30 p.m.
Friday: 8 a.m. – 2 p.m.

Choosing a Plastic Surgeon: 5 Questions, Answered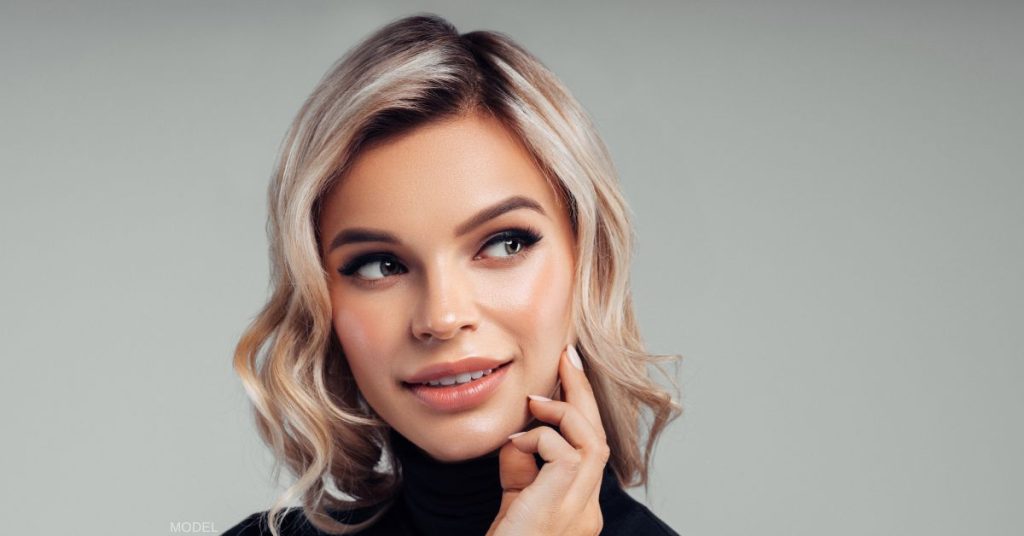 If you're considering plastic surgery, one of the most important decisions you'll make is selecting a surgeon with the qualifications, experience, and expertise to help you achieve your desired results.
At The Gill Center, we understand the importance of choosing the right plastic surgeon for your needs. You want a surgeon who delivers excellent care and natural-looking results. Whether you're choosing a plastic surgeon in The Woodlands, TX, or elsewhere, the answers to the following 5 questions can help guide you through the process.
1. What Qualifications Should I Look for in a Plastic Surgeon?
When choosing a plastic surgeon, it's essential to make sure they have the necessary qualifications and credentials. Look for a board-certified plastic surgeon who has completed rigorous training and is recognized by reputable organizations such as the American Board of Plastic Surgery. Board certification ensures that the surgeon has met specific standards of knowledge, skill, and ethical conduct.
2. What Type of Experience Should I Look For?
When considering a plastic surgeon, evaluate their experience in the specific procedure you're considering. Look for a surgeon who has performed a high volume of the procedure and has an excellent case portfolio. Additionally, consider their commitment to continued learning to stay updated with the latest advancements in the field. Membership in recognized professional organizations such as the American Society of Plastic Surgeons and The Aesthetic Society can also indicate their expertise and dedication to upholding high standards.
3. What Should I Look for in Before-and-After Photos?
Before-and-after photos can give you a visual representation of a surgeon's work and the results they've achieved. When reviewing these photos, pay attention to patients with similar features or desired outcomes as yours. This can help you gauge the surgeon's aesthetic style and determine if it aligns with your goals.
Look for consistency in the quality of results across different patients. The photos should showcase the surgeon's ability to consistently achieve natural-looking, balanced, and harmonious results. You can view Dr. Paul Gill's before-and-after gallery to see examples of the type of results you should look for.
4. How Can I Ensure My Safety During Surgery?
Ask about the surgical facility where your procedure will be performed. It should be accredited and meet stringent safety standards. Talk with your surgeon about the type of anesthesia you'll have, whether it will be delivered by a board-certified anesthesiologist, and what measures are in place to ensure your safety.
5. What Are Other Important Factors To Consider?
Assess the surgeon's communication style, ability to understand your goals, and willingness to address your concerns. Personal recommendations and online reviews can also provide valuable insights into a surgeon's reputation and patient satisfaction.
Request a Consultation
At The Gill Center, you can expect state-of-the-art facilities, a compassionate approach, and a commitment to patient safety. Board-certified plastic surgeon Dr. Paul Gill possesses the qualifications and experience to provide exceptional care and deliver attractive, natural-looking results for his patients. With his expertise and dedication to patient safety, Dr. Gill has become one of the top plastic surgeons in The Woodlands, TX, and beyond.
If you'd like to speak with Dr. Gill about your aesthetic goals, we encourage you to call our office at (281) 853-5308 or request a consultation.
Tagged with: best plastic surgeon • plastic surgery

* All information subject to change. Images may contain models. Individual results are not guaranteed and may vary.
Back to Top