The Gill Center for Plastic Surgery & Dermatology
121 Vision Park Boulevard, Suite 100
Shenandoah, TX 77384
Phone: (281) 853-5308
Mon-Thurs: 8 a.m. – 4:30 p.m.
Friday: 8 a.m. – 2 p.m.

Breast Augmentation Recovery Stages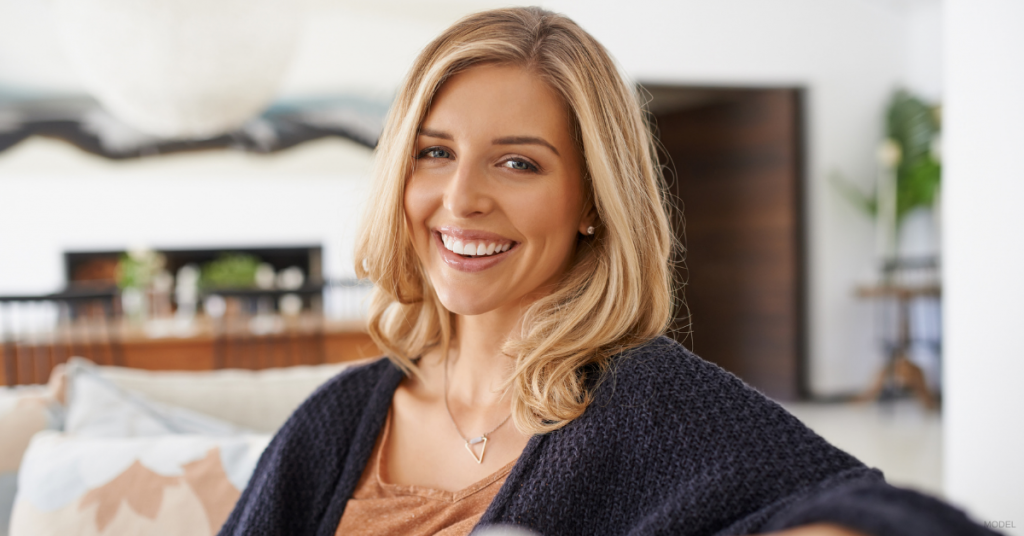 Women considering breast augmentation at our practice in The Woodlands, TX, often have more questions about the recovery process than the procedure itself. Thanks to the advanced surgical techniques I use during surgery, recovery following breast augmentation is more comfortable and efficient than ever before.
Still, it's important to know what to expect at each stage of recovery. That information helps patients feel confident about their progress and to know if a potential issue should be checked out by their surgeon. In this blog post, I'll break down the recovery by stages, beginning with the day of the procedure.
Post-Op Recovery
My goal is to have patients resume their normal routines—whether that includes working in an office, attending classes, or taking care of children—as soon as possible. That's why I provide detailed post-op instructions that should be followed closely.
Day of Procedure
Most patients feel a bit groggy and sore when they wake up after the surgery. This sensation takes a couple of hours to wear off completely, and you'll need someone to drive you home and remain with you overnight.
Day 1
I encourage patients to take short walks around the house within the first 24 hours after surgery. This promotes blood circulation, which is a key to rapid healing. Taking prescription pain medication to manage discomfort helps in the first couple of days.
Days 2 to 7
The first 3 days or so will involve the most discomfort, but many of our patients tolerate it quite well. Most women can begin using over-the-counter pain relief after the first couple of days post-op, and patients with jobs that aren't physically strenuous return to work within a week. You shouldn't begin massaging your breasts until after the first follow-up appointment, which is usually scheduled 4 to 7 days after the surgery. Massaging breasts too soon can delay wound healing and cause patients to take pain medication longer than necessary.
The initial bruising and swelling that follows surgery will begin subsiding. You should have support bras to wear during your recovery, which will help reduce discomfort and keep your implants secure.
Weeks 2 to 4
One of the most often asked questions I hear from breast augmentation patients is when they can resume exercising. Easing back into workouts is OK as long as you avoid exercises that focus on the upper body—specifically the chest muscles. Jarring or strenuous activities, such as running at a brisk pace or horseback riding, should be postponed for at least 3 to 4 weeks. It's always a good idea to contact your plastic surgeon for advice if you're unsure about a specific exercise.
Week 5 and Beyond
Most patients feel comfortable doing the same things they did before their surgery at this point. It's important to remember, however, that your breasts will take time to settle into their final position. Residual swelling can last for several weeks, and you'll notice that implants tend to rest high on your chest, especially for patients who have implants placed under the chest muscle. The "drop-and-fluff" process often takes 6 weeks or more to complete. Even though it's exciting to shop for new bras, you should wait until your breasts have settled completely before shopping.
Your Choice of Plastic Surgeon
The most important thing you can do to make your recovery as comfortable and quick as possible is to choose a board-certified plastic surgeon who regularly performs breast augmentation surgery. If you're looking for the best plastic surgeon in The Woodlands, TX, you can contact The Gill Center using the online form to request a consultation or call us at (281) 853-5308 to schedule an appointment.
Tagged with: breast augmentation recovery • breast implants • plastic surgeon • recovery after breast augmentation

* All information subject to change. Images may contain models. Individual results are not guaranteed and may vary.
Back to Top