The Gill Center for Plastic Surgery & Dermatology
121 Vision Park Boulevard, Suite 100
Shenandoah, TX 77384
Phone: (281) 853-5308
M-Th 8 a.m.–5 p.m.
F 8 a.m.–2 p.m.

After Years of the Same Facial Movements, We Develop Wrinkles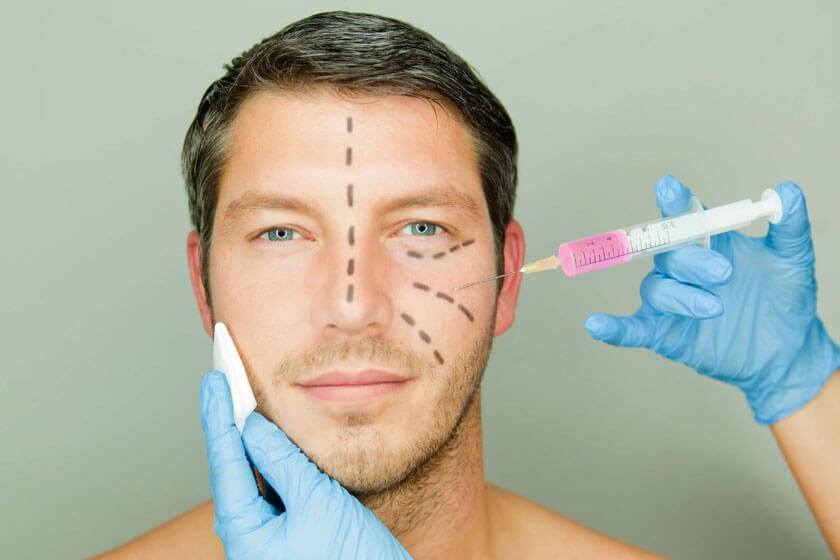 Wrinkles are a part of the normal aging process. If you are bothered by facial lines and wrinkles, you can opt for Botox. This safe and effective FDA-approved injectable treatment is useful for providing a reprieve from certain facial wrinkles, including crow's feet and horizontal forehead wrinkles.
Dynamic Wrinkles and Botox
There are different types of wrinkles that can appear on the face. The wrinkles Botox is effective against are the ones that form due to repeated facial movements. Such wrinkles are known as dynamic wrinkles. We all perform the same facial movements and expressions on a daily basis for years and years. These expressions and movements include smiling, squinting, frowning, laughing, and chewing. After a time, the facial muscles begin to stay contracted in these positions. This leads to the overlying facial skin displaying fine lines and wrinkles in areas like the brow, forehead, around the mouth, near the eyes, and on the chin. With Botox, you can treat these wrinkles. Crow's feet at the outer corners of the eyes, small vertical lines between the eyebrows, horizontal forehead wrinkles, smoker's lines above the lips, and chin wrinkles can all be treated with the help of Botox. Botox is botulinum toxin in a purified form. It has the ability to block nerve signals from reaching targeted muscles. Without these nerve signals, the muscles can't move (expand/contract) when you use them while smiling or frowning. When administered in the target area, Botox can prevent muscles from moving due to the paralyzing or weakening effect. Without muscle movements, dynamic wrinkles cannot form. After a Botox treatment, wrinkles won't form even when you smile or frown.
The Treatment Process and Your Botox Results
A Botox treatment typically takes only 15 minutes to administer. After the target areas have been marked, a topical numbing agent may be applied to the areas. Injections of Botox will then be carefully and precisely administered. You can adjust the treatment as per your comfort level. If you prefer a more natural look, the doctor can adjust the Botox dosage to smooth lines in a way that will provide your desired results. After a Botox treatment, you will be able to return to work and your daily schedule immediately. It can take around a week for the full results of Botox to show on your skin. Once the results appear, you can expect them to last for about three to four months. After that, you will have to come in for follow-up treatments to continue to enjoy smoother skin. Certain medicines can interfere with Botox treatment. If you use medicines for pain, allergies, or infections, inform your doctor about it. The same precaution applies to herbal supplements and vitamins. If you are pregnant or nursing, ask your doctor about the best time for you to use Botox.
Contact Us to Find Out More
Schedule a Botox consultation with Dr. Paul Gill, an experienced plastic surgeon, by contacting our office today. We will be happy to help you find the ideal wrinkle-reduction option to take care of your fine lines.
* All information subject to change. Images may contain models. Individual results are not guaranteed and may vary.
Back to Top