The Gill Center for Plastic Surgery & Dermatology
121 Vision Park Boulevard, Suite 100
Shenandoah, TX 77384
Phone: (281) 853-5308
Mon-Thurs: 8 a.m. – 4:30 p.m.
Friday: 8 a.m. – 2 p.m.

A Thighplasty Gives You Better-Looking Thighs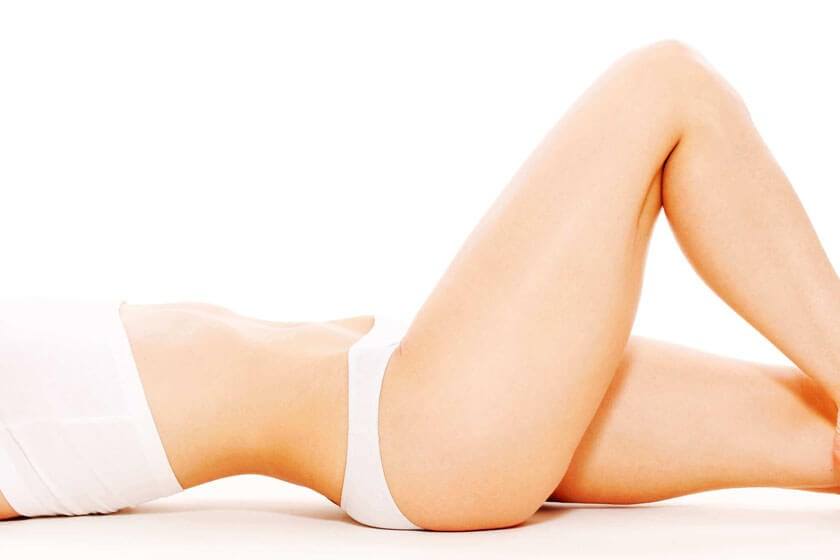 It isn't uncommon for people to complain about the stubborn fat on their upper legs. It often becomes a problem area with increasing age, and after a point, no form of diet or exercise can reshape and tone it. When excess skin, fat cells, and cellulite accumulate on your thighs, you may look older and bulkier than you actually are. Further, excess sagging skin, as seen in the thigh area, is one of the major reasons why people lose their self-confidence and feel self-conscious about the way they look. If you're tired of battling with heavy sagging thighs, good news: plastic surgery can help you achieve the thigh shape you desire.
Thighplasty Surgery
Thighplasty, a popular plastic surgery procedure, is designed for tightening and improving the overall shape of your thighs. The candidates for thighplasty typically have poor skin elasticity or dimpled, flabby, or sagging thighs that show dramatic improvement after the lifting/tightening of loose skin. A thighplasty, or thigh lift, will help in reducing the sagging seen in your outer as well as inner thighs. Several people who lose tremendous amounts of weight decide to undergo a thighplasty in order to tone the shape of their thighs. There are basically two kinds of thighplasty procedures:
Medial, or inner, thigh lift:

In a medial thighplasty, the surgeon makes an incision along the crease of your groin. When dealing with extensive skin removal, the incision might be extended further down to the knee. In some cases, surgeons may decide to perform liposuction for removing excess fat prior to closing the incision with sutures. General anesthesia is given to the patient when performing a medial thigh lift.

Lateral, or outer, thigh lift:

The lateral thighplasty is a bit more complicated than the inner thigh lift. It focuses on shaping the thighs and the buttocks while also removing excess tissue. For the outer thigh lift, your surgeon will make an incision starting from the groin and extending all the way around your hips. This procedure, like the medial thigh lift, is performed under the effect of general anesthesia. Modern plastic surgeons have a range of different techniques available for performing the thigh lift procedure. They can use relevant techniques to create a customized surgical plan that takes into consideration your specific needs and goals.
Recovery and Results
For most patients, it takes about six to twelve months for complete thigh lift recovery to take place. By this time, patients are able to show off their beautiful toned legs without feeling self-conscious. It is crucial to follow your surgeon's post-surgical care instructions in order to enjoy the full benefits of surgery. These may include wearing a special compression garment, taking prescribed medications, and avoiding physically taxing activities. You will need to visit your doctor for scheduled follow-up appointments during the recovery period. Maintaining a stable weight with the help of a healthy diet and exercise routine is essential for sustaining the results of a thighplasty procedure.
Find Out More About Thighplasty
A thigh lift from Dr. Paul Gill, a skilled and well-respected plastic surgeon, can reshape those drooping things. Contact us today to schedule your thighplasty consultation.
* All information subject to change. Images may contain models. Individual results are not guaranteed and may vary.
Back to Top